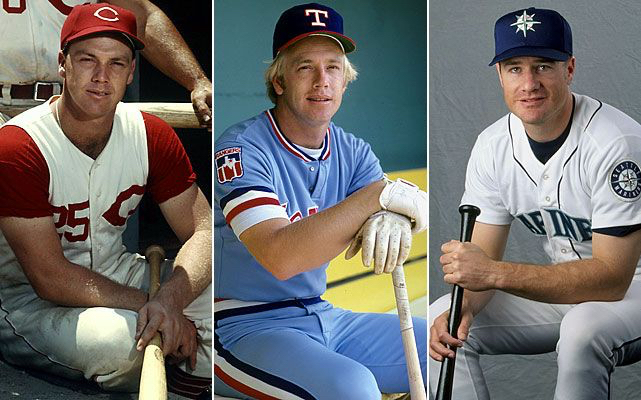 David Bell wasn't even old enough to drink. He was an 18-year-old kid hardly a year out of high school when he walked into the shabby home dressing room at Golden Park as a member of the Columbus Indians for the first time in the spring of 1991.
The slightly built infielder wasn't shaky about playing the game because baseball was the family business. His grandpa and his father were veteran big league ballplayers so he had been around Major League players and clubhouses since before he could walk.
He had starred on a state championship baseball team at Archbishop Moelller High School in Cincinnati and had spent an unheralded spring with the Indians rookie league club in Florida. He found nothing fancy about Golden Park, but this was professional baseball, and this was the teenager's chance to shine.
Not grandfather Gus or father Buddy. This was David's time.
John Dittrich was the general manager in Columbus when David Bell got to town. He had been around the game for a long time and he didn't know what to expect out of Bell. Third generation ball players could be difficult. But Dittrich says that was not the case.
"He did not expect any special treatment based on his baseball pedigree," says Dittrich, still working around MLB training camps in Arizona. "Like his dad and his grandfather, he was a class act. He was very mature for his age and was never any kind of problem."
Dittrich has closely followed David Bell's career in baseball for nearly 30 years. He cherishes framed baseball cards of the three Bells that hang side by side in his office in Arizona. They're signed, of course. David is wearing his Columbus Indians uniform, which takes Dittrich back to 1991.
He thought about that season on the sandy banks of the Chattahoochee River on Sunday when David Bell was named the 63rd manager of the Cincinnati Reds, taking him home to the Great American Ballpark and the winding shores of the Ohio River.
Cincinnati has always been special to the Bell family. Gus played 15 years in the big leagues with nine of his best seasons coming with the Reds in the years before the Big Red Machine. He was a four-time all-star and is a member of the Cincinnati hall of fame.
Buddy played 15 seasons in the majors spending four good years in his hometown of Cincinnati. He later managed in Detroit, Colorado and Kansas City. He currently serves as vice president and senior advisor to the general manager of the Reds.
When David was playing third base for the Class-A Indians, Gus and Buddy showed up in Columbus on a regular basis. So did his brother Mike, the No. 1 draft choice of the Texas Rangers in 1993 and the current Director of Player Development for the Arizona Diamondbacks.
Dittrich remembers the challenges David faced as the youngest player in the Sally League in 1991. "He was our every day third baseman and he played in 136 of our 140 games. He struggled mightily in the first half of the season. At mid-season, he had not hit a home run and was hitting below .200."
His family supported him and so the Indians organization. He became a fan favorite in Columbus, and knowing he was away from home for the first time, supporters reached out to him with loving concern that went beyond his batting average. So did John and Lois Dittrich.
After the mid-season break, things began to turn around. Bell's hitting improved dramatically. He finished the year with a .230 average, five homers and 63 RBI. "Not bad for a young man who played the entire season at 18 and didn't turn 19 until September," Dittrich says.
David Bell went on to enjoy a steady 12-year career with six different teams. His best years were with the Seattle Mariners, including the 2001 season when he hit 21 home runs, batted in 78 and finished with a batting average of .268. He finished his career with 123 homers and a .257 lifetime average.
He retired as a player in 2006 and two years later the Reds hired him as a minor league manager. Guess which ball club he managed: The Carolina Mudcats. It was a name and a logo that was born to sell back in Columbus. He managed the Mudcats four seasons before becoming a big league bench coach. He spent the 2018 season in the front office of the Giants.
"I see Buddy all the time out here at the Arizona Fall League. Every time I see him we talk about David, and his dad always tells me that David says to tell me hello," Dittrich says.
Watching him as a teenager playing a man's game, Dittrich saw an attribute in David Bell that should come in handy now that he is about to become a big league manager. "He handled adversity (that being his early struggles) better than most grown men."