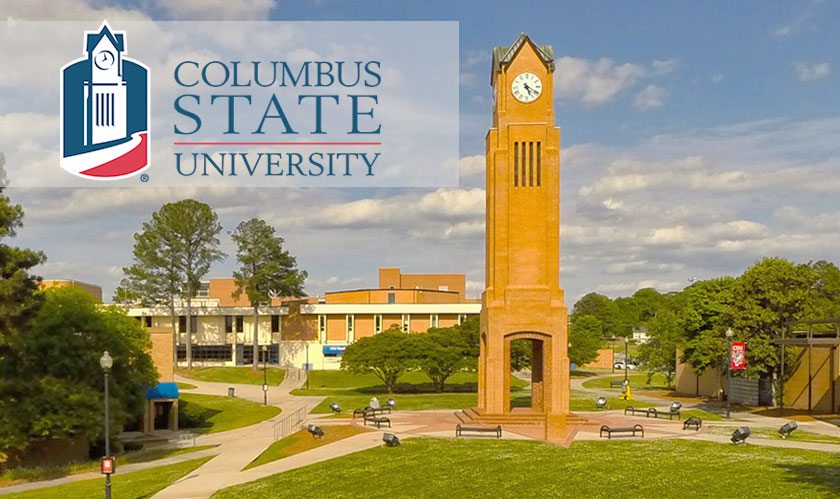 Seventh-seeded Columbus State University women's basketball team nearly pulled off an upset of second-seeded Wingate University, but fell 90-79 in overtime in the opening round of the NCAA Tournament.

In a game played Friday on Carson-Newman's home court in Jefferson City, Tenn., CSU's Machala Raymonville led all scorers with 25 points to go along with eight rebounds and five steals. Eboni Williams and Tatiana Wayne each finished with 13 points.
"I'm proud of the way we fought today," head coach Anita Howard said. "When Machala fouled out and Tatiana was banged up, we had some young ladies step in off the bench and make some big plays. We're disappointed in the final result, but we have a lot to be proud of with this season."
The lead bounced back and forth all day long. Columbus State (19-10) found itself with a two-point advantage heading to the fourth quarter thanks to a floater at the buzzer from Wayne to end the third stanza.
Wingate (26-5) pulled ahead with a 3-pointer early in the fourth, but Sabria Cotton answered with one of her own to give CSU back the lead. That would be one of just two field goals the Lady Cougars made in the final quarter.
CSU stayed in the ballgame with defense and free throws, but found itself down 72-67 with three minutes remaining. Wayne went to the line and knocked down 3-of-4 free tjrpws over the next 60 seconds and Cotton tied the game with a pair of her own.
Wingate jumped back in front with three straight and Tatum Jarvis' tying 3-point attempt missed with 40 seconds to play. On the ensuing possession, Cotton forced a turnover and then buried the tying shot on the other end.
The Bulldogs had a chance to win in regulation, but the final shot was no good.
Overtime belonged to Wingate as the Bulldogs scored the first six points and never looked back. CSU was down just five points with 90 seconds to play, but Wingate scored the final six points of the game.
The lead changed hands 13 times on Friday with 14 ties. CSU led by as much as seven midway through the third quarter. The Lady Cougars shot 32.9 percent (23-of-70) for the game, knocking down 11-of-37 attempts from the 3-point line.