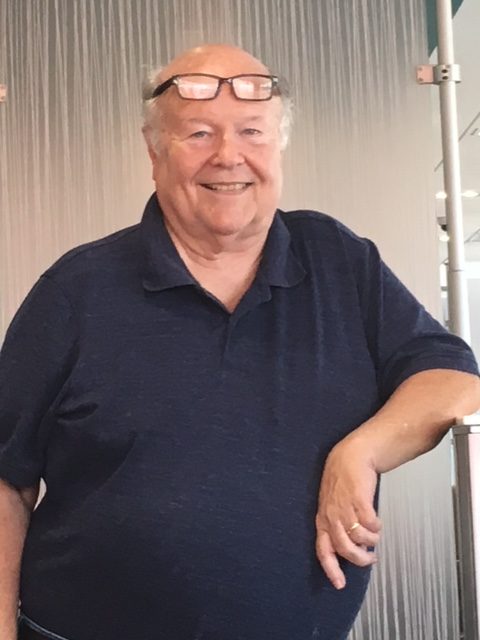 I hope Jordan Hill remembered to turn out the lights when he left the Ledger-Enquirer sports department the other night, for the party's over and, like Willie Nelson always tells us, all good things must end.
Hill has been writing for the newspaper for 20 months, mostly about high school sports. Monday he showed up in East Alabama as a brand new sports writer for the Opelika-Auburn News. Nothing new about that. News people have been coming and going from around here since Mirabeau B. Lamar left for Texas nearly 180 years ago. Only this is different.

Now there is no one left in the Toy Shop to pick up the toys. There's not a sports editor and unless a media miracle comes out of Sacramento or Macon, there will be no sports department. Jordan Hill was a one-man band. Now the band is silent.
This really hurts, for this is a world where for me it really began. On Friday nights, you sat by the phone and waited for high school football coaches to call. You took their box score. You made sure you got the first name of the player who scored the winning TD. Your heart was thumping as you knocked out a three or four paragraph story just in time.
But this season, for the first time in forever, no one is manning the phones. Through the magic of science and technology, the scores will still show up in the morning paper. But the soul of the coverage is being left to die in some drafty press box in a faceless high school stadium.
I got into the news business because of high school sports and a special guest in my journalism class at Georgia State University. I assumed sports would be my pathway to bigger things. You paid your dues on Friday nights so you would be ready to rock 'n' roll when the editor sent you to a college press box on Saturday where they served you free plates of barbecue and handed out a booklet of stats as thick as the Old Testament.
Let's go back to Journalism 101.
The prof walked in with a special guest. His name was Jim Felder, which impressed very few of my classmates. I recognized his name though, for even at the age of 20, I was a newspaper junkie. The lanky guy with the flat-top haircut was the prep sports editor of the Atlanta Times, a new daily paper that hadn't been in town very long.
Felder talked shop. Then he offered us a deal.
If we would go high school football games on Friday nights then call the sports department with the vital statistics, The Times would pay us $5 and put our byline on the story. What Felder didn't realize was that I would go to games and call the sports department with the vital statistics. And I would pay them $5 if they would put my byline on the story.
Being on the sports page had been my dream since I figured out that writing sports was my calling — not playing the games.
I figured that out the day that Sylvan High's B-Team football coach called me over at halftime, not to put me in the game, but to tell me to go down in a clump of trees next to the field at Murphy High School and give Ray Gable my uniform.
We called him Rabbit. It would be years before he became Ray to most of us. He had been sick that week and he wasn't supposed to play. But the team needed him. And I'm proud to say that my uniform played pretty well in the second half.
I took that little job at The Times but instead of calling my game in on the phone, I showed up live in the sports department that Friday night. I clattered out three or four paragraphs myself and handed it to the old guy on the desk. My heart was pounding and my blood pressure was rising. I made deadline with minutes to spare.
Later on, I wrote sports for the Atlanta Constitution, enjoying the chance to cover ball games in my own home town. Then it was sports that brought me to the Columbus Enquirer in 1972, offering me the chance to fulfill my dream of being a sports editor.
And the rush to judgement hasn't ended.
If I was in a press box right now, I would still get that familiar rush. Not from the game on the field but from the action in the press box. The pounding in my heart would keep me coming back, along with the race to the locker room to get a quick quote and the pride of producing an article that would tell that person at the Krystal reading next morning's sports page everything he wanted to know.
Writing sports was everything I wanted it to be. It opened doors that I didn't even know were there. Being in the sports department gave me the freedom to grow and expand — freedoms I wouldn't have had writing for Page 1. Then there were those zany Friday nights in the sports department, wondering if we were going to get those games in the paper.
Those days are ending.
When I heard Jordan Hill was leaving the Ledger-Enquirer I wasn't surprised for being a sportswriter these days just isn't the same as it was in prehistoric times. You don't travel, unless you count a trip to Marion County. You don't have to write prose, just get the score right and in the first paragraph. Young writers don't have Jordan-Hare or Sanford Stadium in their future, just more lonely nights at the keyboard.
I still can't imagine a newspaper without a sports department. That was the section that made me want to learn to read and that is the part of the paper I reached for first. I can find out who won the game by checking my smartphone, but that information is dry and brittle — full of stats but void of passion. When the sports department is empty, where will I find good sports literature and articles that make me beg for more?
So a day that I never saw coming is here. The party's over, and it makes me sad.