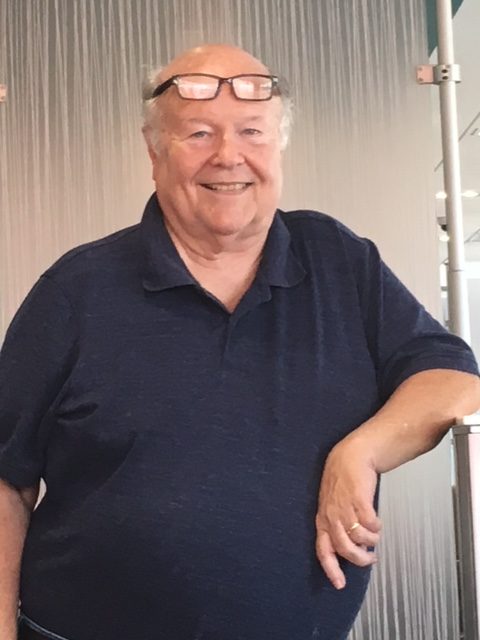 Paul Lambert hadn't been around Auburn long enough to watch rolls of toilet paper stream down from the oak trees at Toomer's Corner and that summer he had to figure out if his basketball team answered to Tigers or War Eagles.

Coming off eight years as head coach at Southern Illinois University where he compiled a 126-84 record, Lambert took the same job at Auburn in April 1978, leaving his wife and teen-aged daughters behind in Carbondale until school was out.
People around Lee County were confident that Lambert would be the coach who would make the eagles soar again after 10 lackluster seasons of Bill Lynn (130-124) and five uneventful years under Dr. Bob Davis (70-61).
Those who know the story will tell you that Lambert's family never moved and that he never conducted an official practice session or coached a game at Auburn — facts that come to mind as we watch the wrecking ball level a building on Manchester Expressway that Columbus remembers as the Airport Holiday Inn.
In 1978, on the weekend of June 6th, Lambert agreed to cross the state line and conduct a two-day clinic at that hotel for local basketball coaches in Columbus.
Not many people knew him, but he knew the area.
In the past, he had recruited Central High's Joe C. Meriwether and Carver High's Gary Wilson and the two of them were important pieces to teams he assembled at SIU. He had also recruited Felton Chinn and Ricky Boynton of Spencer.
On other recruiting trips, he signed Mike Glenn of Rome and the Abrams brothers, Corky and Wayne, from Atlanta. Lambert's recruiting prowess in the Deep South was one of his selling points when he went after the job at Auburn.
Lambert checked into a second story room that Friday afternoon. After socializing with local coaches that evening, he went to his room where he was joined for awhile by Herbert Greene. The former Auburn player had worked for Davis and was going to join Lambert's new staff.
They chatted for awhile before Greene went to his own room.
In the wee hours, the sound of fire trucks roused hotel guests from a deep sleep. Flames were roaring through the second floor where scores of mattresses and bed springs were being stored because of a renovation project. Frightened guests saved themselves by sliding down from the second floor on knotted bedsheets.
Lambert never made it out.
Columbus Fire Chief George Lamb said firefighters found the 43-year-old basketball coach face down on the floor of his room "as though he was groping his way through heavy smoke."
Muscogee County Coroner Don Kilgore determined that Lambert died from smoke inhalation. He was the only fatality that night.
It was a horrible scene that even in his latter years could move Greene to tears. Greene continued to work for Auburn later becoming a valued assistant to Sonny Smith, who in his colorful style would coach the Tigers for the next 11 years. As for Greene, in 1981 he became head coach at Columbus State University working on a campus that was in cheering distance from the hotel where Lambert died. Greene passed away in 2015.
Now that their daughters' school year in Illinois was over, Paul and Carol Lambert planned to move the girls to Alabama the week after that clinic in Columbus. Instead, the grieving family had to make plans for his funeral and his burial.
Forty years later the name of Paul Lambert is seldom mentioned in basketball circles even though he won 227 games at Pitsburg State, Hardin-Simmons and Southern Illinois. Most listings of Auburn basketball coaches go directly from Davis to Smith without even an asterisk.
Sonny Smith's likeable demeanor, his Tennessee drawl and the fact that he won 173 games and guided Auburn to five post-season appearances made it easy to overlook Lambert's brief tenure. So did the arrival of superstars such as Charles Barkley, Chuck Person and Chris Morris.
Right now, as the Airport Holiday Inn is being turned into piles of rubble, local people are sharing stories about nights they spent on the dance floor at Ethyl's Gas House or the enticing buffets the hotel served on holidays.
Few people talk about the smoke-filled night that Paul Lambert died crawling across the floor of his hotel room in hopes of escaping. Nor do they talk about the coach they never got to know. He is a coach who never got to coach, one that fans never got to cheer but one who should not be forgotten.