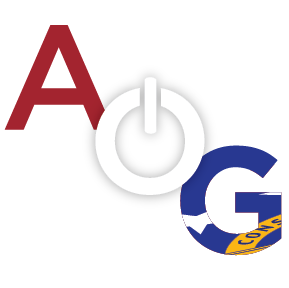 Charlie Morrow was a candy man from Chicago who came to Columbus in 1994 to fulfill a childhood dream of owning a baseball team. He ended up owning a hockey team in a town where ice was made for a glass of tea — not a game played by Canadians in need of a good dental plan.

I saw more of his Red Stixx than I did his Snakes but I admired Charlie and like many others I appreciated the wonderful things he did for this community in the short time God let him live here. His baseball team did not survive and neither did Charlie Morrow, who died in 1997 after a public battle with cancer.
His community legacy was the Columbus Cottonmouths, a hockey franchise that accrued almost a cult following among local sports fans who couldn't skate and didn't understand why players were locked up in penalty boxes.
When I saw reports today that the Cottonmouths team was up for sale, I thought of Charlie and those early years of professional hockey in a Southern town far away from cold weather cities reared on a game we know little about.
No one thought Columbus would give a damn. But it did, of course, and that's why the possibility that the Snakes might be slithering away makes us sad.
Charlie knew the candy business from the ground up. He had been associated with Fanny May Candies and all he knew about hockey he learned sitting in the stands.
He was smart enough to bring in professionals who were more than fans. General Manager Phil Roberto was a product of the National Hockey League and head coach Bruce Garber had coached the game at the college level. They spoke the language of hockey and they got instant results.
With his personality and his work ethic, Charlie would have probably had a successful baseball operation too, but the team never got back on track after sacrificing the 1996 season by playing on campus at Columbus State University. The Red Stixx graciously stepped aside to make way for the '96 Olympic Games and women's fast-pitch softball at Golden Park.
The history of hockey began on Aug. 10, 1996 and Charlie had faith in what most people considered nothing more than a novelty. "They'll come out if we give them enough reason to come out," he said. And so they did, in great numbers. By the 1997 season, the Cottonmouths were averaging 4,303 fans a night.
That was about the time Charlie and his family first faced the news of cancer. He was optimistic at first, but the news wasn't. Eighteen months after the first diagnosis, he was dead. Charlie Morrow left behind his wife Martha and their three children. He was 42 years old.
As evidence of who he was in people's hearts, an 8-year-old girl who was present at a memorial service for the wealthy businessman said, "I thought we were having a party because Charlie was going to heaven."
The first player signed by the hockey team was Jerome "Boom Boom" Bechard, a high-skating roughneck who had made a name with the Birmingham Bulls. Twenty-one years later, Bechard is the acknowledged face of hockey in Columbus. As a player, he was cheered. Now he's the head coach and the general manager.
Shelby and Wanda Amos picked up the pieces of the operation after Morrow's death and for 17 years they have owned the team — losing money nearly every year. On Thursday they joined Bechard in announcing that the team will cease operations at the end of the current season.
They've been looking for a buyer but no one has come forward yet. Finding a new owner is now up to Bechard. He is exhibiting the same kind of passion that for 13 years he flashed every night on the ice. "I am confident that we mean enough to this community that I can find some people with the same passion for hockey and for the people that Wanda and Shelby have," Bechard told the Ledger-Enquirer.
It won't be easy to find a buyer with passion and money, which the man once known as Boom Boom understands more than anyone. Bechard has been adopted by this community in ways that go beyond the game of hockey. He became a rock star on skates. And he has worked for owners that treated their players like family.
Now what he must do is find another candy maker like Charlie Morrow.