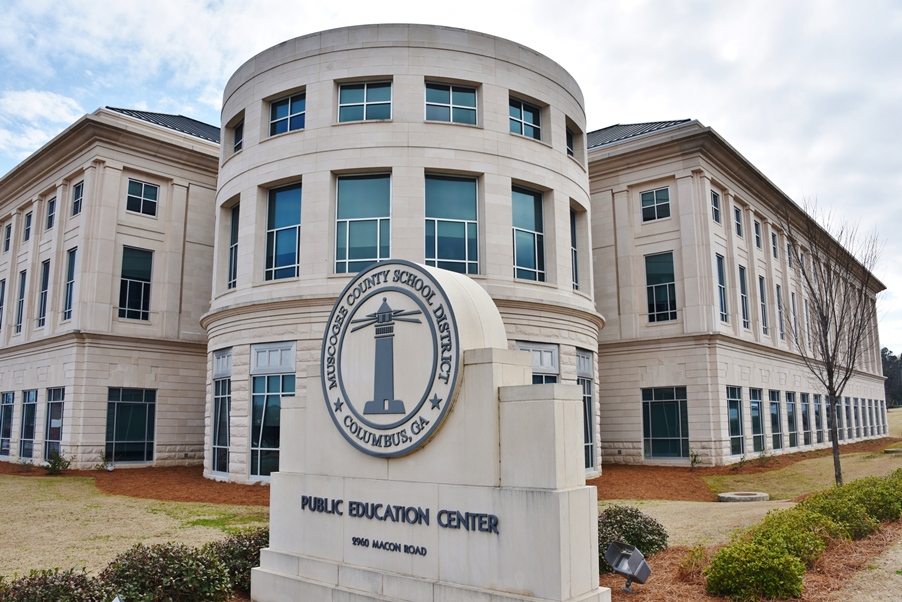 What a way to celebrate our children's first day of school.
• A parent in Midland said the school bus carrying her child was so packed with humanity that children were forced to sit on the floor of the crowded bus.
• A parent said her special needs child waited on a bus that never came then waited in her classroom with her teacher and some of her classmates until her mother and father picked her up around 5 p.m. If you're keeping score, that's more than two hours after the final bell sounded.
• A parent said one bus didn't show up at her child's school and that students from two buses were crammed into one, sending them on what one child described as a roller coaster ride that tossed them around and left them screaming.
By the time this rambling thread on Facebook ran its course late Wednesday night, more than 200 people had commented on a variety of local transportation issues. Angry parents were promising to show up at next week's meeting of the Muscogee County School Board. Some said they would ask to be on the public agenda.
Despite the litany of complaints on social media, the school district did not join the discussion. However, some private citizens defended the MCSD, reminding others that Wednesday was the first day of classes and that people should give school officials time to respond.
Some of these issues are a carryover from last year when Muscogee County buses were involved in accidents on a regular basis though no serious injuries were ever reported. Then there was the ongoing shortage of qualified drivers. However, those numbers have reportedly improved. At this time last year, the school district reported 33 vacancies. A broadcast report this week indicated only eight openings.
Over the summer big yellow school buses were parked at strategic places around town advertising the need for drivers. Last spring, Transportation Director Herbert Hill even talked about placing yard signs in neighborhoods all over town to make people aware of the vacancies.
In a recent news report on WTVM in Columbus, Director of Communications Mercedes Parham painted a rosy picture of hiring practices and how Muscogee County's Transportation Department is dealing with bus routes:
"Our transportation department team has been very advanced in how they are looking at the routes this year. I think part of the reason we are seeing less of a shortage this year is the way that they have re-addressed the routes and looked far in advance of how we can address some of the shortages and address some of the concerns at the school level of where students are attending in proximity to where they actually living."
At the same time though, Muscogee County parents received a warning on Tuesday that if they did not already have a bus pass their child or children might have to find a way to get to school on their own for the opening days of school:
"Due to the volume of transportation requests received for the 2018-2019 school year, if you have not yet received a bus pass, please plan to provide transportation for your students Aug. 8-10, 2018. All routes will be communicated and distributed by close of business, Monday, Aug. 13, 2018. All bus passes will be forwarded to your student's school(s)."
Here's how the MCSD Transportation Department describes its mission:

It is the primary mission of the Transportation Department to safely and efficiently transport the students of Muscogee County to and from school.
Our secondary mission is to provide a reliable and cost effective means of transportation for extracurricular activities, athletic events, and other approved activities as directed by the School Board.
Our drivers, monitors, shop technicians, administrators and support staff are committed to maintaining a work environment that is conducive to achieving this mission. We will always be mindful that serving students, parents and schools is our purpose, and we will conduct our business in a manner that serves them best.
The Transportation Department employs over 260 drivers who run 678 (FY12) routes per day. Our 273 buses in daily service cover 10,000 miles every day in transporting 16,000 students to and from school. In addition, there are 4,600 field trips run during the school year to various academic, cultural, and athletic events.

Our total daily fleet of buses is equipped with two-way radios, and all regular buses also have video cameras. In addition, each trip driver who will be traveling outside of our radio range is issued a cell phone to take on the trip. Bus inspections are conducted annually by the Highway Patrol, monthly by our bus shop personnel, and twice daily by each driver; all inspections are documented and on file.

Bus drivers hold a CDL driver's license with a Class B rating and a passenger endorsement. Trainees undergo classroom instruction, as well as several hours of state-mandated supervised practice driving. As a condition of employment, all drivers are required to pass a physical screening, a criminal background check, and are subject to random mandatory drug/alcohol testing.
The MCSD website lists job openings in the Transportation Department
Applicants for mechanics contact https://mcs.tedk12.com/hire/ViewJob.aspx?JobID=2477
Applicants for drivers and trainees contact https://mcs.tedk12.com/hire/ViewJob.aspx?JobID=2442