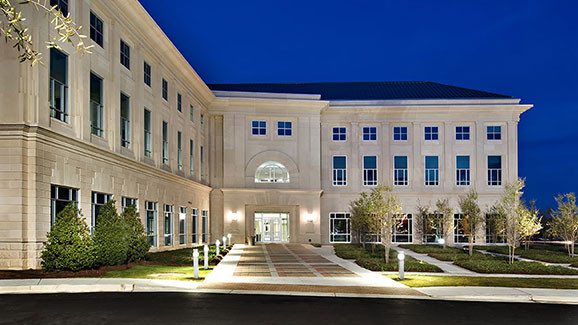 The Muscogee County School District has announced a civics engagement program that will be used as an alternate activity for local students in lieu of the National School Walkout Day.
In a news release Thursday, the MCSD unveiled "Speak up! Sit in," a program that will feature video conference exchanges between student delegates from Muscogee County – representing each middle and high school – and members of the local State Legislative Delegation.
"This is clearly an issue of great importance to many students nationwide, including our own. However, an outdoor walkout on a designated date and appointed time is obviously a safety concern in itself. With the help of our participating local State Legislative Delegation members, we have developed a civics engagement activity that we believe will provide students with a safe and appropriate forum in which to express their thoughts and concerns," Superintendent David Lewis said.
Each middle and high school classroom in the district will be able to view the session via live-stream on Wednesday, March 14 beginning at 9 a.m. through a secure school district channel. Parents and other interested parties will be able to watch the session on the district's Facebook page via Facebook Live.
An optional opportunity for students and teachers to write letters of support to those impacted by the tragic event that occurred at Stoneman Douglas High School in Florida. Letters will be collected and forwarded to the school upon completion of the exercise.
This is the only district-approved exercise connected to walk-outs now being mentioned in the national news. Unapproved exercises of any kind will be considered a violation of the Student Code of Conduct. Students who participate in unapproved exercises will face immediate disciplinary action.
Parents who do not want his/her child to participate in this activity, will have the opportunity to opt-out. Each school will provide those students alternative activities during the session. A letter outlining the full details, including the opt-out information, will be provided by each school.
"We hope our students will find this activity meaningful and take advantage of the opportunity to engage in an exercise aligned with our Civics and American Government lessons," Lewis said. "We believe this will inspire and equip our students to become active and productive citizens in a safe and productive manner."