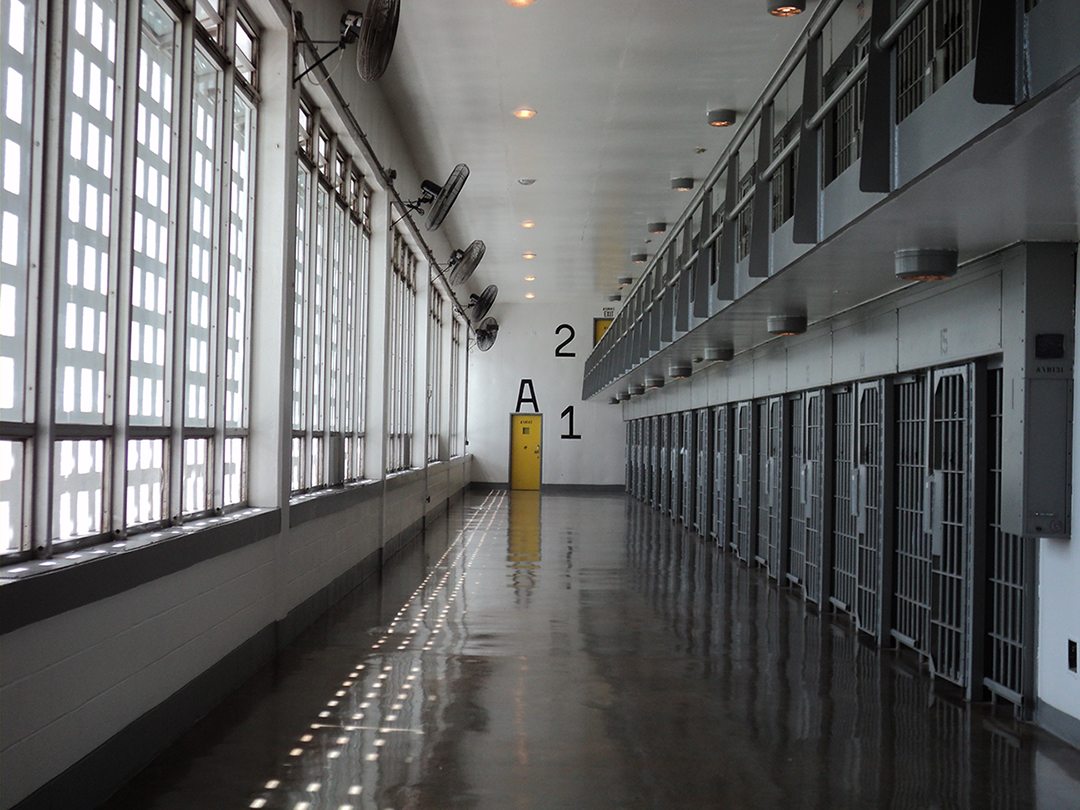 Next week is important to all concerned in the long and lingering case of Michael Carlton Gary.
The Georgia Board of Pardons and Paroles, in a closed meeting on Wednesday March 14, will conduct a special clemency hearing on Gary's 1986 conviction of the rape, murder and burglary of three of the seven Columbus women who were morbidly strangled in 1977 and 1978.
On Thursday March 15, at the Georgia Diagnostic and Classification State Prison in Jackson, Ga. — in an order issued by Superior Court Judge Frank Jordan of Columbus — Carlton Gary is scheduled to die by lethal injection.
The Board of Pardons and Paroles published a public notice of its called meeting in Atlanta, Ga., on Feb. 27. The panel is composed of five members who are appointed by the Governor of Georgia. James W. Mills serves as board chairman with Braxton T. Cotton as vice chair. The remaining members of the board are Terry E. Barnard, Brian Owens and Jacqueline Bunn.
The board meets 34 hours before the scheduled execution. The notice of that called meeting follows:
PUBLIC NOTICE OF MEETING
State Board of Pardons and Paroles
Pursuant to the terms of O.C.G.A. § 50-14-1, notice is hereby given to the public that the Board will have a specially called meeting on March 14, 2018, at 9:00 a.m. The sole purpose of this meeting is to receive information for or against clemency for Carlton Gary, EF 197140; it is anticipated that such meeting will be conducted in a closed, executive session as authorized by O.C.G.A. § 50-14-3(a)(2). No public comment will be taken at this meeting and no other business will be conducted. The meeting will be held in the Board's fifth floor hearing room at 2 Martin Luther King, Jr. Drive, Atlanta, Georgia 30334. 
Gary is represented by high-profile defense attorneys Jack Martin and Michael McIntyre of Atlanta. His lawyers recently prepared a 30-page document that cites pieces of important evidence that have surfaced since serial killer's original trial in 1986. The lawyers are asking the Board of Pardons and Paroles to grant clemency.
Martin and McIntyre's request for Carlton Gary's conviction to be commuted has been reclassified and was made public this week. The following is the conclusion to the attorney's Application for Commutation of Sentence of Death:
• • • • •
There is a host of physical evidence not available at the time of trial, either because the defense was denied expert assistance to challenge the State's expert testimony, the type of testing now available did not exist at the time of trial, which raise serious doubts as to Mr. Gary's guilt, much less lingering doubt as to a death sentence.
Ms. Miller's dramatic identification of Mr. Gary as her attacker has completely undermined by recent DNA testing. The prosecution failed to disclose the existence of the bite mark mold which excluded Mr. Gary as the attacker of Ms. Cofer at the time of trial and continued to represent that it was missing, until it was finally discovered by the Coroner during the appeal of the federal habeas corpus proceedings and expert examination proved that Mr. Gary was not the biter.
A similar undisclosed bite mark not matching Mr. Gary was found on Mrs. Woodruff, one of the cases for which the Defendant was convicted and sentenced to death. The defense had no idea of the existence of the shoeprint exonerating Mr. Gary from the Schwob and Borum crimes until was disclosed by former GBI Agent Covington on his own contracted counsel for Mr. Gary.
Finally, we now know that the secretor evidence excludes Mr. Gary as the rapist/murderer of Ms. Thurmond and Ms. Scheible and that the State's attempts to discount this evidence at trial were fatally flawed. Clearly, each piece of exculpatory physical came to the knowledge of counsel for Mr. Gary only after the trial and it was not owing to the want of diligence that counsel for Mr. Gary was not aware of this evidence sooner. In addition, the newly discovered evidence is directly exculpatory and is not merely impeaching. It is direct physical evidence of Mr. Gary's innocence, which is not cumulative of other evidence nor is it based on suspicious witnesses who came forward only after trial. Indeed, at the time of trial the prosecution went to great lengths to try to explain why the physical evidence did not exclude the Defendant when, as we now know, it in fact excluded Mr. Gary as the perpetrator of the crimes for which he was convicted and sentenced to death.
The DNA evidence absolutely excludes Mr. Gary as the rapist of Ms. Miller and the bite mark evidence and shoeprint evidence similarly excludes Mr. Gary as the perpetrator of the Cofer, Schwob and Borum attacks, which were offered as extrinsic crimes/similar transaction evidence, supporting the theory that Mr. Gary was the one and only "Columbus Stocking Strangler."
There are reasons to question the fingerprint evidence, as well as the highly suspicious unrecorded "confession." And we now know that the secretor evidence offered at trial was false. In fact the secretor evidence exonerates Mr. Gary of the Thurmond and Scheible attacks, which certainly would been confirmed with DNA evidence had not the State recklessly destroyed the still available evidence, in violation of Mr. Gary's due process rights and his statutory right to DNA testing under O.C.G.A. && 5-5-41(c) and 17-5-56(a). This reckless destruction of what would almost certainly have been exculpatory evidence is itself enough to support a commutation of Mr. Gary's death sentence.
Had the jury known that this newly discovered physical evidence so powerfully excluded Mr. Gary as the perpetrator of the crimes for which he was convicted and sentenced to death, the jury would probably have had a reasonable doubt as to his guilt and would have not convicted Mr. Gary of the three murder/rape/burglaries for which he was convicted.
There is even a greater probability that at least one juror would not have returned a death sentence due to the lingering doubts as to guilt in light of this powerful and persuasive physical evidence undermining guilt. Simply put, this evidence shows that the State's theory that Mr. Gary was a serial killer who had committed seven different rape/murders was not in fact true.
These are the types of circumstances that call for the commutation of Mr. Gary's sentence of death. Due to the fact of our all too error prone judicial system, the power of this Board to commute a death sentence is the failsafe to insure that we do not impose the ultimate and irreversible penalty of death when serious doubt exists as to guilt.
There is nothing more terrifying and horrible than for the State to take the life of an actually innocent citizen and this Board stands as a bulwark against that calamity. Here, there is just too much doubt about Mr. Gary's guilt not known at the time of his trial to countenance his execution.
We are not talking about questionable recanting witnesses who came forward long after trial, but hard physical evidence of innocence. This board should exercise its important function by commuting Mr. Gary's death sentence.