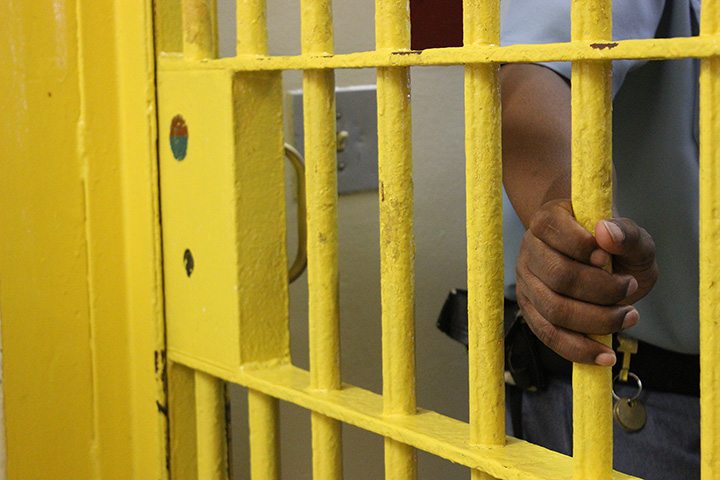 Will the story of Carlton Gary ever end?
Thirty-two years after a jury labeled him The Stocking Strangler, the serial killer who changed the culture of a quiet community in Georgia is preparing to die at a state prison in Jackson, Ga. His execution by lethal injection is scheduled for the 15th of March at 7 p.m.
This case has cast a shadow over Columbus, Ga. since seven older women were strangled with their own stockings in 1977 and 1978. These brutal attacks occurred in a comfortable neighborhood in the core of the city Frightened residents install flood lights and dead bolt locks and moved mothers, grandmothers and aging aunts into their homes.
As a reporter, I have followed this case from crime scenes in Wynnton to a neighborhood near the University of Florida to the state of New York where Gary made headlines when he was charged with similar killings in a converted hotel not far from the state capitol in Albany.
I wrote about his arrest in 1984 and followed his trial two years later. I was in the courtroom when he was sentenced to death. In the intervening years, I dropped into various courthouses where other judges listened to his appeals.
Little more than a year ago, a production company flew me to New York City to be interviewed for Vanity Fair Confidential, a true crime TV show that was featuring the Gary case. The episode in February 2017 was titled "Seeds of Doubt." It was loosely based on "The Big Eddy Club," a book by British reporter David Rose who over the past few years has emerged as a consultant to Atlanta defense attorney Jack Martin — Gary's latest lawyer.
Rose became a true believer in Gary's innocence and a harsh critic of justice in Muscogee County. His book begins with early crimes in Columbus, particularly ones that dealt with race. He takes apart the investigation of the strangling case piece by piece and tries to raise questions and doubts about the trial.
His book ignores most of the the facts that have been presented in court and plays down the author's connections to the defense team. (During several hearings, Rose has sat next to Gary at the defense table.)
People have paid little attention to his book or its flaws. But on the eve of Gary's scheduled execution, it has surfaced in the long-shot mayoral campaign of Charles Roberts, an unknown candidate who announced that he wanted to run for mayor of Columbus on the Columbus Concerned Citizens Forum — a local social media site.
Last week, the underfunded Roberts campaign posted a lengthy online campaign message called "Crime in Columbus Where Do We begin?" Leaning heavily on excerpts from the Rose book, the candidate connects criminal activity from the past with modern day Columbus.
"How can we combat crime if we don't first understand why crime is here," he proposes.
Roberts believes Gary is in need of a miracle and he makes grandiose statements of wanting to give Columbus a timeline of truth so individuals can make up their own minds about the case. That is his duty, according to the mayoral candidate.
In his so-called search for the truth, Roberts comes up short. Never once did he quote past or current prosecutors, cite the evidence in Columbus or New York state, deal with the years of unsuccessful appeals or mention news reports other than those published by David Rose — a member of Carlton Gary's team of lawyers.
Roberts makes allegations of what he calls underhanded deals.
"Until we can acknowledge that we have corruption in our seats of judgment and shady, underhanded dealings, tampering of evidence to shift court cases in the direction the judge sees fit, under the table strategies and such, we cannot deal with the presence of crime."

– Charlie Roberts
Since posting his lengthy diatribe on the online forum, Roberts has been under fire. He totally ignored the decision rendered by a sworn jury. He didn't take into account any of the testimony given in Gary's 1986 trial. He slandered the men and women who enforce the laws he would be expected to support. He overlooks the myriad of appeals. Instead, Roberts has spent his time connecting the past and the present as found in the writings of David Rose.
And this is a man who wants to be mayor of Columbus — the city's Director of Public Safety.
He started as an unknown candidate with mountains to climb before he could be elected. He was an unknown with no experience as a leader. As people have come to know him, the odds against his election have multiplied exponentially. Because of the timing if nothing else, his words will have no bearing over decisions left to be made.
But they have stirred up lingering emotions about the case and resurfaced old ideas and beliefs about the case, making public the names of so-called suspects that were eliminated years ago and should never have made it into print.
For Carlton Gary, the clock is ticking fast.
The 15th of March is just around the corner and his battery of lawyers are at work in the court system trying to save his life. Death penalty cases follow a prescribed legal protocol and timetable. One of those steps is a Clemency Hearing, scheduled for March 14 at the office of the Board of Pardons and Parole in Atlanta. Such a hearing was previously held in 2009 when Gary was on a Death Watch before.
The familiar rituals now begin.
Lawyers on both sides are busy trying to figure out what the other side will do next but after all these years there is little left to do. The death chamber will be prepared at the Georgia Diagnostic and Classification Prison. The Georgia Board of Pardons and Parole is preparing to gather at the prison next week. Gary will be asked if he wants to see a clergyman and what he might want to eat for his final meal. Official witnesses to the execution have been given detailed instructions on where to gather and what to do. A list of visitors will be assembled before the legal and medical process prepares the convicted killer for injection.
Is this the final chapter of the Carlton Gary story? We shall see. We shall see.