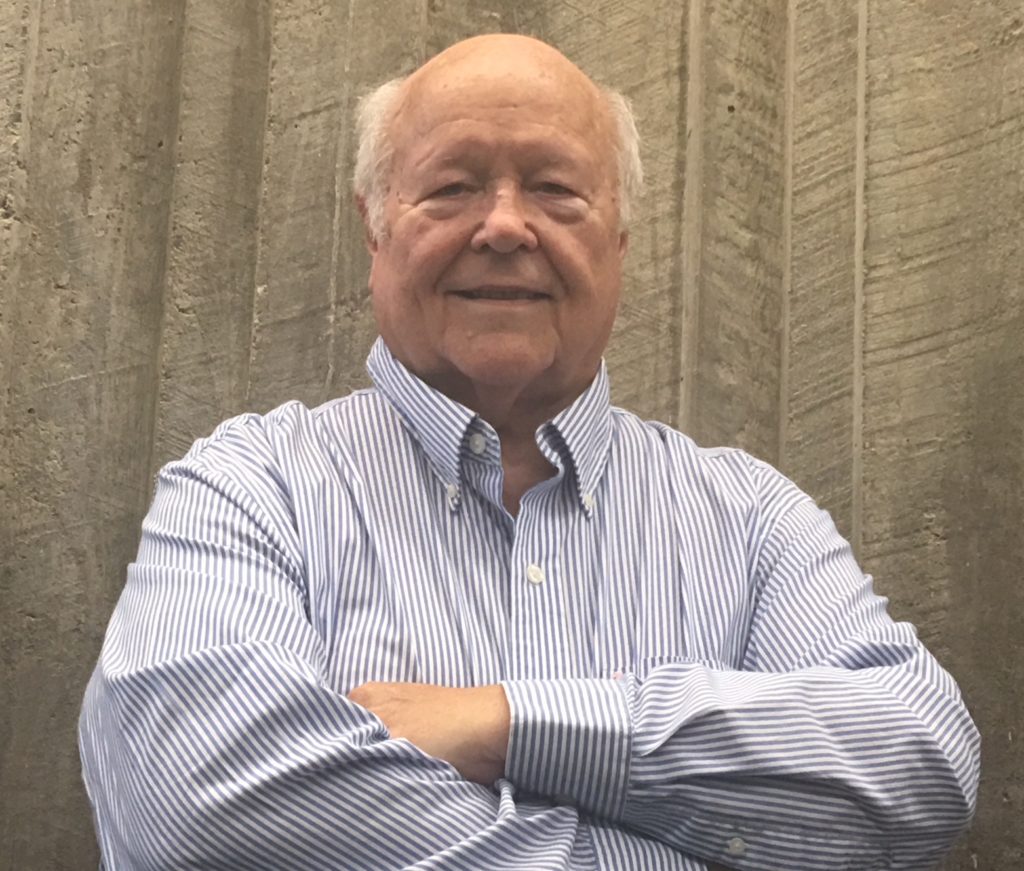 When did Thanksgiving become a day of remembering?
Used to be it was a day to stuff a bird and stuff your face. Now it's an annual event that causes us to think about long ago Thanksgivings when around the table there were now-departed loved ones, warm memories that are fading fast and afternoons of turkey-induced naps.
It was never a day to sleep late. It was early when I would hear my mother rattling around in the kitchen loudly complaining that my father wasn't helping. I would be roused out of bed so I could be dressed in time for our first guest's arrival. Once I was dressed I'd try to watch some TV only to find that just about every channel (we only had three) was showing a holiday parade from some faraway city.
My folks always furnished the turkey. One year someone gave my father a real live turkey that stayed in our basement for several weeks — long enough for me to name it something other than Tom. I got attached to the bird and told my parents there was no way we were serving him at Thanksgiving. They said we'd give him away. I came home from school one day and the cage was vacant. They told me a tale about where they had taken him. I wasn't sure about the facts and skipped the slices of turkey on the platter that year. I wasn't eating anything that had a name.
Aunts and uncles would arrive early bearing platters and bowls. My mother was one of eight children and each one of her siblings proved fertile so there was always a crowd of cousins. Sometimes I'd help them bring in their food from the car. I knew what was in just about every dish because folks brought the same items every year.
I would stand and applaud one of aunt's macaroni salads that she brought just for me. But I would avoid at any cost apple salad and ambrosia. Same thing with the yams. At one of these family feasts I was introduced to venison not understanding that it was there because one of Bambi's cousins gave its life so we could eat.
Dessert was an adventure. My mother specialized in wonderful lemon pound cakes. One of my aunts brought multi-layer homemade coconut cakes — something I can almost taste right now. Other cakes and pies weren't so memorable. I loved lemon pies but never enjoyed pecan pies. That taste came later. I remember eating a slice of ugly pumpkin pie by mistake. I thought it was sweet potato pie, which wasn't my favorite but was at least eatable.
After lunch settled, the younger guys would take to the front yard for a friendly game of touch football. No one was a college prospect but it was fun and rowdy. There were aches and bruises but I don 't remember anyone being carried off the field.
Inside, there was always music. My cousin Jane was at the piano and it seemed everybody but me could sing. My talent was listening. Aunts and cousins not making music were gossiping and could those women talk. The first relative to leave was a likely target. Someone would be in the den watching a game between the Green Bay Packers and Detroit Lions, a game that was a holiday fixture.
As it got later, folks sneaked into the kitchen for a refill. Turkey sandwiches were a house special. Some people toasted their bread. Some people ate only white meat. It was at one of these Thanksgiving meals where I discovered Durkee's sauce. (I found a jar at Publix this week and intend to revisit that wonderful condiment later today.)
Those were days I remember fondly You have memories that are your own, I'm sure. Beyond the family feasts, there are special events that I always think of when Thanksgiving grows near. Here are a few of those leftover memories:
Furman Bisher's "I am thankful" column — He wrote a daily sports column in the Atlanta newspapers for most of my life and once a year Bisher expanded his horizons. History tells me he first wrote this column in 1955. I probably read it for he was a lifelong hero, probably the reason that I do what I do. On Thanksgiving I would bring in the paper (it was a cumbersome combined edition on holidays). I tossed aside the mounds of advertising sections and looked for the sports page so I could read Bisher. Every year, he wrote about warm and fuzzy things like the sound of crackling wood in the fire place or someone at the dinner table reverently thanking the Good Lord for their bounty. He wrote his last one in 2011. I went to his funeral in 2012, and at the service the minister mentioned the importance of this column and the ritual that folks like me still miss.
Strong legs run so that weak legs can walk — That was the slogan for a special football game played on Thanksgiving at Georgia Tech's Grant Field for around 60 years. It started in 1933 when Yellow Jacket head coach William Alexander and Bulldog mentor H.J. Stegman approached some businessmen in Atlanta and asked them to support a game between the freshmen teams of the two rivals. Proceeds would go to the Scottish Rite Children's Hospital. The tradition continued until 1993, after freshmen were eligible to play for the varsity teams. For years, we listened to the game on radio, following the exploits of future stars and others who never suited up again. I remember the 1963 game when Charles Jordan and Gary Claborn — two childhood friends — were playing for Tech. As a sports writer for the Atlanta Constitution, I volunteered for that assignment. I would go a Wednesday night banquet where the two teams were honored. Early Thanksgiving morning, I went to the hospital and visited the young patients, watching big burly linemen go soft as they stood by the beds of smiling children who might never be able to play a game these players took for granted. I often wonder what happened to those bed-ridden kids.
"As God is my witness, I thought turkeys could fly" — I don't have to explain that line to many of you. It came from a 1978 episode of WKRP In Cincinnati, a TV sitcom about a fictional AM radio station manned by a cast of loonies. Arthur Carlson's mother owned the station so The Big Guy ran things. He came up with a Thanksgiving promotion involving a shopping center, a helicopter, live turkeys and newsman Les Nessman, who was doing a live remote. The Big Guy kept the plans under wrap so most of the staff was in the studio with the DJ, Dr. Johnny Fever waiting to see what happened. Nessman described the scene in a style reminiscent of the Crash of the Hindenburg. When someone stared pushing the turkeys out of the chopper, the newsman said they landed like sacks of cement. "Oh, the humanity," he said. Back at the station, when a shaken Carlson arrived, he said this: "As God is my witness, I thought turkeys could fly." And you know what, Big Guy, so did I.
The Lighting of the Great Tree — Columbus celebrated the decorating of the Christmas windows at Kirven's Department Store. Atlanta celebrated the night the Christmas tree was lit at Rich's at the end of a grateful holiday. We were full of turkey and dressing and we had to huddle in warm coats for it always seemed to be a frigid night. It started in 1948. For several days, people read colorful newspaper stories about the store's search for just the perfect tree. Its arrival was celebrated and the city turned out to see it perched on the Crystal Bridge high above Forsyth Street. By the time we started going, church choirs were singing powerful anthems and someone was delivering a dramatic and powerful seasonal reading. Then, as the brightness of the city was dimmed, the lights of the great tree — around 90 feet tall — would come on. Today, it sounds like a simple moment. But If you were a child of my generation standing on the streets below, it was a thrill. The department store is gone now and that area has gone sour. But Old Atlanta still remembers those frigid nights. And so do I.