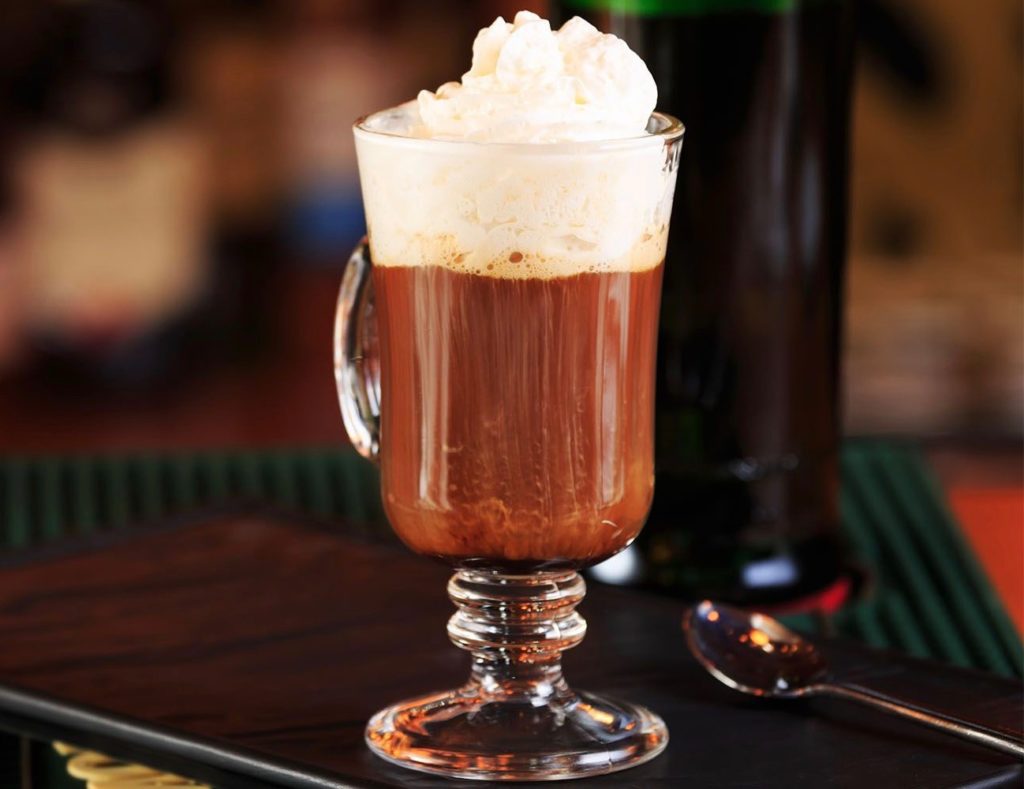 Ice in the cocktail glass was already melting by the time the community at-large learned details about a proposed city ordinance that will allow patrons to walk around downtown Columbus with alcoholic drinks in their hands.

The new open container law may be headed for a decision at next Tuesday's meeting of Columbus Council after boundaries were tweaked at the suggestion of the Columbus Police Department.
If approved, open containers would be allowed on Broadway stretching from 10th to 14th streets as well as on Front Avenue between 12th Street, Bay Avenue and 10th Street. The ordinance will require special stickers to be attached to containers that will be provided by the bars and restaurants.
Uptown Columbus Inc., the non-profit redevelopment organization that oversees the downtown neighborhood, first proposed the container law. If it is approved by council, it would be in effect from 11 a.m. to 7 p.m.
Most of the comments on the proposal have come from owners of restaurants and bars that do a lively business in the Uptown area. They claim this will help them provide a safe environment while making money and making patrons happy.
The ordinance appears to be on the fast track and could make it to the March 27th council agenda. It is being pushed by District 7 council member Mimi Woodson, whose district includes the area; and Ross Horner, the president of Uptown Columbus Inc.
(Woodson is up for reelection on the May 22 ballot. She faces opposition from challengers Sia Etemadi and Jeremy Hobbs.)
The sales pitch for the ordinance has revolved around tourism and entertainment. There has been little talk about how the new law will be enforced or about how it will affect the growing number of residents in the area — particularly Columbus State University students who live in nearby dormitories and apartments so they can be close to their classes in CSU's Riverfront campus.
The area began to take on a new face in the mid 1990s when key local players in the re-branding of downtown believed the future of Broadway and the riverfront was as an entertainment district. Columbus leaders looked toward Memphis, where people were listening to the blues and enjoying a platter of ribs.
That's when John Elkington, who developed and managed Beale Street in Memphis, blew into town like a runaway freight train. Elkington dropped names, ideas and lots of hope on a town in need of all three. He encouraged Columbus to build on a foundation of music, food and nightlife. He talked about attracting entertainers such as the country band Alabama, the Commodores and comedian Jeff Foxworthy to front these new places.
Big name nightspots never materialized and the area's face changed, but the concept lingered.
Uptown Columbus Inc. was founded in 1999 around the same time CSU's art programs started their move to town. Students followed the academics, helping boost the housing boom in the neighborhood — even on Broadway, which at the time had become a Mecca for tacky wig shops.
In less than 25 years, the old central city has become a fine arts development that continues to grow. At the core of everything is the university — not big time entertainers such as Lionel Richie's former singing group.
As a leftover of those former entertainment district discussions, the Uptown area has become a popular weekend site for outdoor concerts and special events among the tall trees on Broadway's historic median.
But there's more to Broadway than cover bands on a Friday night
As the city discusses an ordinance that will encourage visitors and concertgoers to walk up and down the sidewalks carrying adult beverages, they have to consider the young people who live up and down those streets. Recruiters for CSU make promises.
CSU tells parents of prospective students that if they will send their young people here, Columbus will look after them. Does that include open containers of beer and booze?
What will CSU and the city tell parents who ask about the safety of students who live in Uptown?
Who will be responsible for them?
Will officers from the Columbus Police Department be walking regular beats?
Will the presence of the University Police Department be beefed up?
These matters should be settled before bar owners stock up on special to-go cups.
People investing in the expanding number of residential properties that are being planned should be given a greater voice. New stakeholders may enjoy dining in the wonderful restaurants that are populating the area, but they also will want to know they'll be safe on the walk home from that gourmet dinner.
Such matters should be settled out in the open before anyone is allowed to walk out of their favorite restaurant with an adult beverage in their hand — even with a sticker on the container.