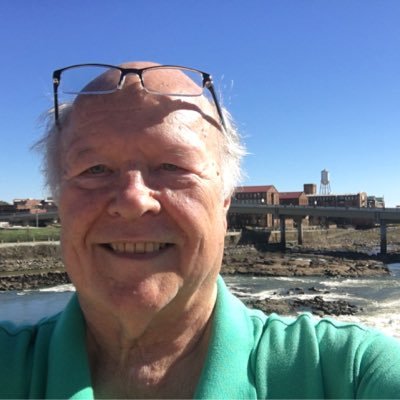 Put on your favorite stilettos, the Drag Queens are coming.

They won't be showing us how to apply gobs of makeup or show off our newest Dolly Parton wig at a midnight drag show. They will be reading children's books at a public library near you.
And this is where the rub begins.
"Drag Queen Story Hour," is scheduled for Saturday afternoon at the Mildred Terry Library on Veteran's Parkway in Columbus. Similar readings have been held all over the country, but I'm not sure if the others have caused such a commotion.
Colgay Pride, a local advocacy group for the LGBT movement, is the sponsor of the controversial event, which has inspired angry posts from every direction on social media. The hubbub began even before the local event was confirmed. People were especially upset about a single comment that shows up on a YouTube video recorded at a reading hour held in a public library in Brooklyn, N.Y.
That video follows.
You heard it. Miss Hot Mess asked, "Who wants to be a Drag Queen when they grow up?" That is the question that Jeremy Scott Hobbs, a consistent advocate for gay pride in Columbus, has vainly tried to dispel.
Here's what Hobbs told the Ledger-Enquirer:
"We're not going to ask, 'Who wants to grow up to be a drag queen?' We want them to look to their left and to their right and realize that, just because people are different, we don't treat them differently. This whole thing is about acceptance. … We're not trying to turn your kids gay. We just want everyone to walk away with a little more love in their heart for their neighbors."
He was too late. Damage was already done. Concerned citizens had already that comment.
Many people were already demanding to know why officials allowed the drag queen program to be scheduled at the Mildred Terry branch. To further complicate matters, the library system is under the umbrella of the Muscogee County School District. Angry critics were wondering how educators could have allowed this to happen.
The director of the library quickly explained that libraries are public facilities and that anyone can schedule an event there if they follow the proper guidelines. Officials also distanced themselves from the content of the program and its sponsors.
Without posting details about the nasty exchange of comments that continue to show up on Facebook, my question is for Hobbs, a frequent political candidate who normally supports his causes in a pleasant, calm manner.
This time, he has attached himself to a splinter group within his own world that few people understand. Even some drag queens don't want to be involved in this. In doing so, Hobbs unleashed a level of hatred and bigotry that seems to be just under the surface in some people's hearts.
https://www.youtube.com/watch?v=Yk2s7RzBwqM
The issue, of course, is that the event involves children. While Hobbs may be sincere when he talks about the local story hour not being an effort to recruit or attract young people, it is a program that might require parents to explain a lifestyle to children that they are not yet ready to confront.
Colgay Pride has considered the unfortunate comments online and plans to add security on Saturday. Not that they intend to run away from the problem, for Hobbs told a newspaper reporter that future "Drag Queen Story Hours" are already being discussed.
That's his prerogative, but before another local drag queen Monica Starr picks out other books to read to our kids, it would be wise for Jeremy Scott Hobbs and friends to sit down and discuss this issue with some grownups that aren't wearing evening gowns.