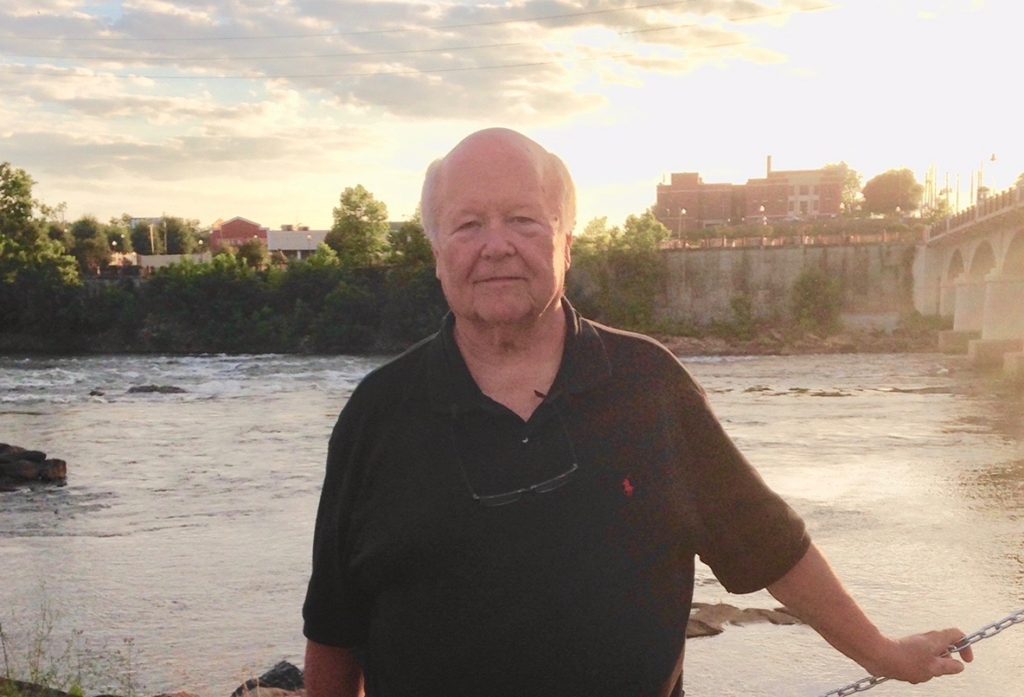 Tom Crawford didn't write his own obituary, but over the past few weeks his friends have been writing it one post at a time.

Now he's gone at the age of 67, leaving behind footprints that will be hard to follow.
The bottom fell out of Tom's health several months ago. Melanoma returned after 21 years of being cancer free and that information quickly spread around the news business and around the state capitol where he was a fixture — the uncrowned dean of the capitol press corps.
By the time reporters and newsmakers learned of the dire diagnosis, he was home-bound. Friends started texting and calling him, and though many of them made their living with words they did not know what to say.
It was Tom who made the callers relax, with a funny story that ended with a hard-hitting punch line or a memory of a wacky politician that both of them once knew and wrote about. These moments reminded his friends what a master storyteller he was.
Then, in the throes of an endless stream of unspoken goodbyes, something truly magical happened.
It started on July 8. His wife Lynn — the true hero in this sad event — posted a message online that Tom was no longer able to be on Facebook. She said she was reading the messages to him and that he enjoyed everyone of them.
Her announcement set people free. People started sharing memories of the Red & Black, his college newspaper. They laughed about happy nights at Manuel's Tavern spent with friends who had already passed away. Some posted caring messages they would not have been able to share sitting across a table from him.
Beautiful comments came from buddies at Grady High School, classmates at the University of Georgia, news people who worked with him at the Montgomery Advertiser, Marietta Daily Journal and Atlanta Journal. More telling than those contacts were warm and fuzzy remarks from politicians that had felt Tom's sting.
Tom Crawford was respected and loved — a recipe that not every reporter enjoys.
I've known Tom since his days at the AJC. When I came up to cover the Legislature, we enjoyed talking about an Atlanta we once knew and a business that was changing every day. We talked about Georgia Tech basketball. (Yes, Bulldog fans. He loved the Yellow Jackets, especially basketball.) We talked about this brave new digital world that he had pioneered before most of us jumped into the deep end.
Tom started editing and publishing the Georgia Report, an online, subscription-based political report before print journalism began to wane. He also wrote a weekly column that went out to more than 35 small and medium sized newspapers in the state.
His wit, wisdom and keen memory were an interesting combination. Somebody said he was Google before there was Google. Now I find he was a certified member of Mensa, which must have made living and working in the wacky world of Georgia politics all the more challenging.
There's an empty chair in the press room today and it will be hard to fill. As I look over the unmatched array of comments that have been made over the past few weeks, I especially appreciate one from Jean McRae, a longtime lobbyist from Savannah: "These comments are an amazing composite of capitol life from over the decades … That speaks volumes."
And so it does.