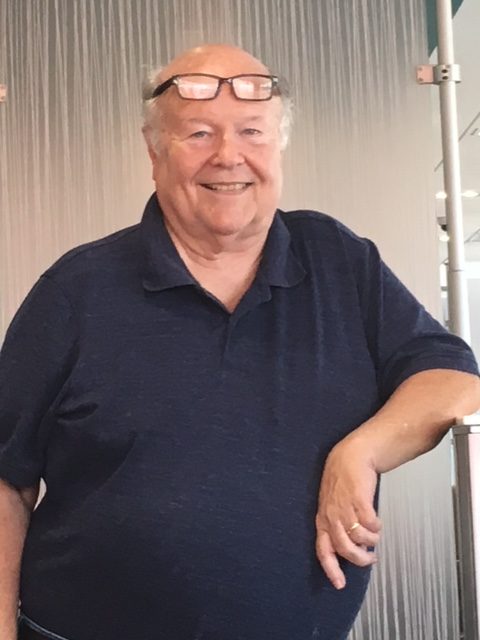 The 19th of June is a day that Dr. Alap P. Shah won't forget.

It was a bizarre Tuesday for the popular podiatrist, involving fellow members of the Greater Columbus Chamber of Commerce along with friends who helped him and his high-kicking dance partner raise more than $15,000 through a charitable fundraiser that closely resembles television's Dancing With the Stars.
From a distance, it also involved investigators from the Medicare Fraud Strike Force in Florida who on that same day started rolling out federal indictments against Shah and 600 other defendants in a wide-sweeping investigation that U.S. Attorney General Jeff Sessions described as the nation's largest health care fraud case.
In the indictment issued in the Southern District of Florida federal authorities described Shah's role in the case. The foot doctor from Georgia was charged with one count of conspiracy to defraud the U.S. government and receive health-care kickbacks and three counts of receiving health-care kickbacks.
Here are the specifics involving Shah as outlined in the 25-page federal news release that was made public on the 28th of June:
United States v. Alap Shah,  Case No. 18-20526-CR-Ungaro
On June 19, 2018, Alap Shah, 44, of Columbus, Georgia, was charged by indictment with one count of conspiracy to defraud the United States and receive health care kickbacks and three counts of receiving health care kickbacks.
According to the indictment, Shah was a State of Georgia licensed podiatrist who allegedly received kickback payments from PGRX, a Weston, Florida based business that recruited and paid doctors to prescribe compounded medications for TRICARE and private commercial insurance beneficiaries. During the course of the conspiracy the defendant and his co-conspirators allegedly signed false Medical Director and Speaker agreements in order to conceal the fact that PGRX was paying the defendant for writing prescriptions. As a result of these prescriptions TRICARE made payments to Atlantic Pharmacy, a pharmacy located in the Southern District of Florida.
Benjamin Greenberg (U.S. Attorney for the Southern District of Florida) commends the investigative efforts of DCIS, U.S. Army Criminal Investigation Command, FDA-Office of Criminal Investigations (FDA-OCI) and USPS-OIG. This case is being prosecuted by Assistant U.S. Attorney Daniel Bernstein.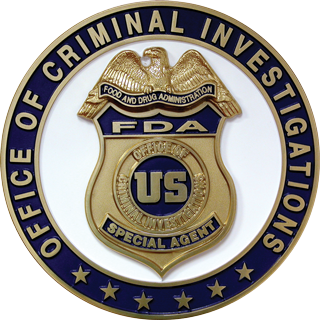 The unusual convergence of events reached Columbus on June 28th — the day that the unusually long news release from the Food and Drug Administration Office of Criminal Investigations reached the media in Georgia. A newspaper in Columbus reported that the local doctor had been indicted on June 19th and that he was part of a case that reached into 58 federal jurisdictions. Media efforts to reach Shah failed.
It took awhile before anyone connected the dots on the backstory. We'll start that chapter around noon on a stage at Columbus State University's Cunningham Conference Center. The 44-year-old podiatrist was a member of the 36th graduating class of Leadership Columbus — a one-year training program sponsored by the Greater Columbus Chamber of Commerce that helps future community leaders learn how to develop and expand their skills.
Thirty-nine people, including Shah, participated in the program in 2018. Looking back on graduation day, classmates say privately that they noticed nothing unusual about his behavior during the program though the legal activity in Florida had already begun. It's very possible that the Columbus foot specialist knew nothing about what was going on in Florida at that time given that so many indictments were being served in so many different locations.
People all over the country learned what was happening when the federal news release began to circulate on June 28th.
That lengthy single-spaced document cites doctors, nurses and other medical professionals for their alleged participation in health care fraud schemes involving $2 billion in false billings.
The long list of charges also mentioned physicians who were prescribing and distributing opioids and other dangerous narcotics. The news release said charges involving individuals were contributing to the opioid epidemic by unlawful distribution of prescription narcotics.
"The charges aggressively target schemes billing Medicare, Medicaid, TRICARE (a health insurance program for members and veterans of the armed forces and their families), and private insurance companies for medically unnecessary prescription drugs and compounded medications that often were never even purchased and/or distributed to beneficiaries. The charges also involve individuals contributing to the opioid epidemic, with a particular focus on medical professionals involved in the unlawful distribution of opioids and other prescription narcotics, a particular focus for the Department of Justice (DOJ). According to the CDC, approximately 115 Americans die every day of an opioid-related overdose."
Court documents offered this disclaimer:
"A criminal complaint, information, or indictment is merely an allegation, and all defendants are presumed innocent until proven guilty beyond a reasonable doubt in a court of law. The Medicare Fraud Strike Force operations are part of a joint initiative between the Department of Justice and HHS to focus their efforts to prevent and deter fraud and enforce current anti-fraud laws around the country. The Medicare Fraud Strike Force operates in nine locations nationwide. Since its inception in March 2007, the Medicare Fraud Strike Force has charged over 3,700 defendants who collectively have falsely billed the Medicare program for over $14 billion."
But we still don't really know much about Dr. Alap Shah.
A native of Fort Worth, Texas, he graduated with a degree in biology from the University of Texas at Austin and earned a medical degree from the New York College of Podiatric Medicine. He completed a two-year residency program at the Jamaica Hospital Medical Center in Queens before moving to Georgia.
Shah has been practicing medicine in Columbus for 16 years. He was recruited in 2002 by the late Dr. James Joseph Bartley, a founding partner in Foot & Ankle of West Georgia. Bartley, his wife and daughter died in a tragic plane crash in Mississippi in 2012.
Shah is now a partner in Bartley's old firm which was founded in 1983. He specializes in wound care but he also practices general podiatry. In an interview with a Ledger-Enquirer reporter in 2012, he quoted an old podiatry adage: "We're not just treating the hole in the foot, we're treating the whole patient."
The chamber honored the podiatry firm with a Small Business Giant Award in 2013. Shah and his wife Pinki also formerly owned Footique, an exclusive foot salon that was located in a shopping center on Airport Thruway.
In April 2017 Shah became a contestant in the 10th annual Dancing Stars of Columbus, a spirited dance competition loosely based on the popular TV show. The contest raises funds for the Alzheimer's Association.
Teaming up with local dance pro Traci Gary, Shah and his partner raised more than $15,000 for charity. The 2017 People's Choice winners were Star Chris Bowick and Pro Maria Burnley.
A year later, Shah enrolled in the 2018 Leadership Columbus program. Organized by the Greater Columbus Chamber of Commerce in 1980, it is one of 450 leadership development programs throughout the country. Up to 40 local people participate every year, committing hours of volunteer time to the program that operates under the direction of chamber official Amy Askew Bryan.
Shah was one of 39 participants in the 2018 leadership program. He represented the medical community while his classmates came out of public education, government, business, media, public utilities, law enforcement and banking.
As the year ended, participants — including the local podiatrist — gathered for a closing ceremony on the main campus of Columbus State University. On graduation day, Shah posed for pictures with his classmates and served as a camera man for anyone that needed a picture taken.
Meanwhile, around 600 miles away in South Florida — in a much more somber setting — people the foot specialist had never met were also talking about Dr. Alap Shah. And those private conversations had nothing with aching feet, leadership or ballroom dancing. And right now, no one can say where that talk will end and when.
# # #
For information on this case go to the website of the District Court for the Southern District of Florida at www.flsd.uscourts.gov or http://pacer.flsd.uscourts.gov.