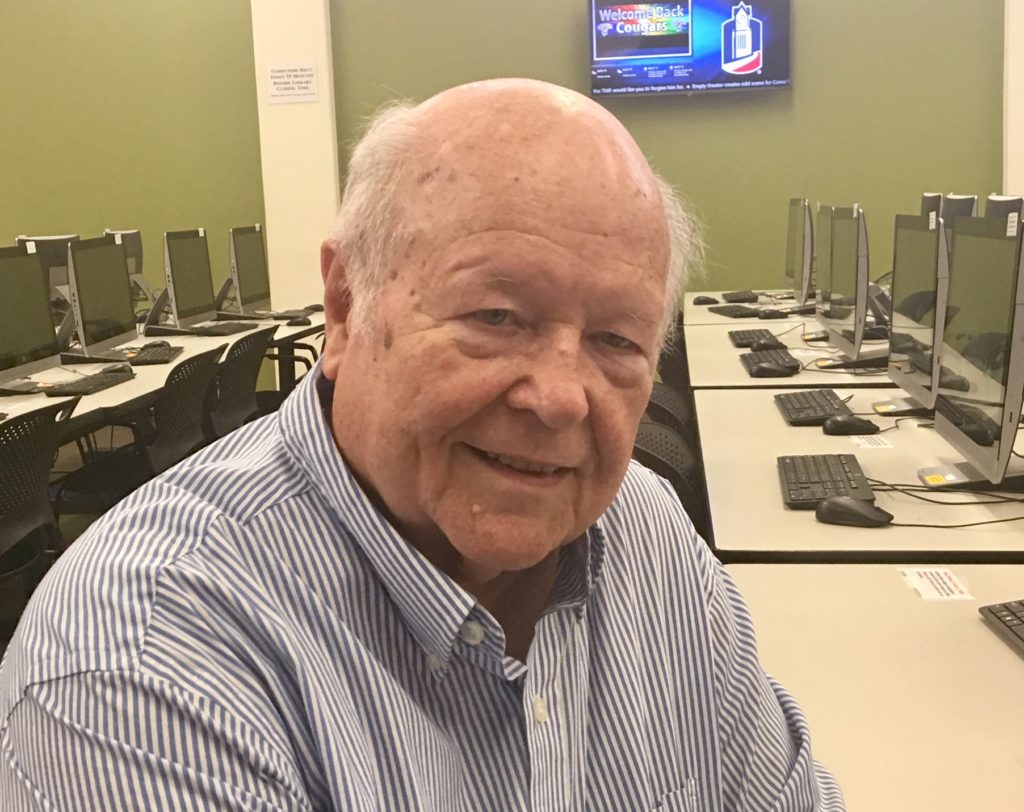 Jack Brinkley died today, and many people won't know who he was. But don't feel sorry for the former Congressman from Georgia's Third District. He liked it in the shadows and he enjoyed the past 36 years of his life as much as he did the 16 years he spent in Washington.

I remember 1982 when he announced he wasn't going to run for a ninth term. He said he was coming home to practice law with his son, which caused keen political observers to roll their eyes in unison. That's what they all say then — in the prescribed amount of time — they slide into a high-paying job as a consultant or a lobbyist going back to a world where they think they're important.
That wasn't Jack Brinkley. He did what he said he would do. He set up a simple law practice with his son Tommy here in Columbus and they read the law together until last November when the younger member of the firm passed away at the age of 62.
People who knew him understand, for he was a gentleman, not a flashy officer-holder who enjoyed the buzz and the sizzle. He sent constituents handwritten cards on special occasions. He was a public servant, not a regular on political talk shows or someone who was regularly quoted in The New York Times. He remembered your name, and he didn't need an aid whispering it in his ear.
Politics wasn't his long range dream. He graduated from Young Harris College in 1949, a classmate of Zell Miller, Ed Jenkins and Guy Sharpe. Miller was a political lifer. He was a mayor, a state senator, a lieutenant governor, a governor and a United States Senator. Jenkins served in Congress and Sharpe became a legendary television weatherman in Atlanta.
Brinkley taught school for a few years then flew airplanes in the Air Force. Back in civilian life, he went to law school at the University of Georgia before moving to Columbus. He chose this address because his late wife Lois had grown up in Phenix City.
He was elected to the Georgia House in 1965 and served a single two-year term. His decision to run for Congress in 1966 created an unusual conundrum. Bo Callaway of Pine Mountain was the Third District Congressman and he planned to run for governor. His teen-aged adversary, State Sen. Jimmy Carter of Plains, had dreamed of serving in Congress and he was going to jump into the race.
But when Callaway, a West Point graduate — became a candidate for governor, so did Carter — a graduate of the Naval Academy. That left the job wide open for Brinkley and he was elected in 1966. Over the next 16 years, he introduced 687 bills and resolutions, many involving Fort Benning and veterans.
That's commendable. But folks back home remember him for the kind of man he was.
He was elected the third PTA president at Reese Road Elementary School and his wife Lois was the fifth. That was appropriate for the Brinkley family lived in the shadow of that neighborhood school.
People of a certain age remember him for his frequent appearances on The Rozell Show, a folksy morning show on WRBL-TV where he rubbed shoulders with ladies sharing their favorite fruit cake recipe or Native Americans showing off their tribal dances.
I was always fascinated at how he could remember names and even the name of a person's spouse. That was a gift, he told me.
But when I asked how he always seemed to have just the right quotation to drop into a speech, he showed me a metal box in which he had filed quotations. He was Bartlett's before there was Bartlett's.
He never seemed to have a hankering to get back in politics. He was home and he liked it that way. I worried about him when Lois passed away. Then he joyfully introduced me to the former Sally Posey. As a couple, they made a nice life together. I know she's going to miss him, for when you saw Jack you usually saw Sally.
Late last year, I noted the death of his son, Jack Thomas Brinkley Jr. It was Tommy with whom he practiced law and it was Tommy with whom he used to share lunches at simple restaurants downtown. No private buffets for Jack Sr. or his son.
The two of them shared a law office for many years, and now they don't.
The generation that didn't know Jack Brinkley the Congressman actually got to know his better side. He was a unique personality, a kind gentleman who didn't need a bright spotlight or a fancy title. Like Mr. Smith, he went to Washington. Only Mr. Brinkley came home — and for that we should be grateful.