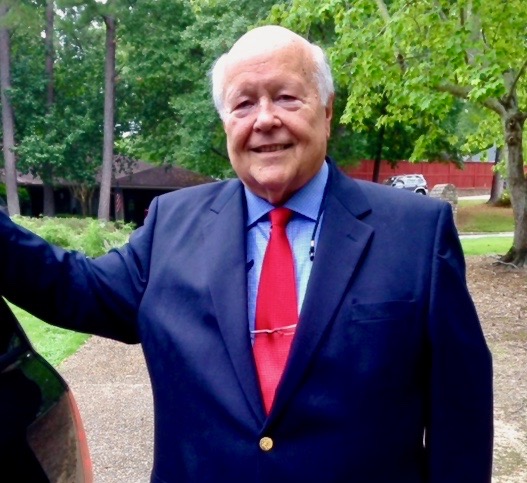 Independence Day is a day of fireworks, hot dogs and patriotic speeches. This year was no different though the celebration was sometimes tempered with the whining that constantly flows from social media — edgy rhetoric that leads people to think the country is totally divided, dissatisfied and skeptical.
A nationwide survey conducted by East Carolina University and released this week offers differing opinions about our country's longstanding attitudes and behaviors as they relate to our founding principles.
The ECU Life, Liberty and Happiness Project surveyed 1,100 Americans and questioned people about how satisfied they are with their own lives and their opinions of the news media. The survey found that one in 10 adults have loaded firearms in their home and that a majority of Americans agree that recreational marijuana ought to be legalized.
"We found that 68 percent of the people that were surveyed reported that they were satisfied with their lives," said Dr. Peter Francia, director of the ECU Center for Survey Research. "So in an environment where we often hear about partisan rancor, nastiness and divisiveness in American society, it turns out that large majorities of Americans report that they are satisfied with their lives."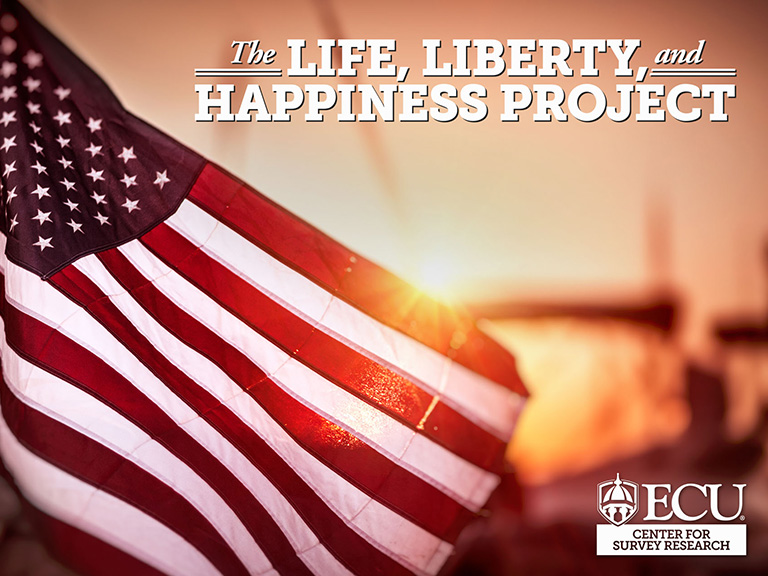 The survey results spotlighted differences of opinion based on finances, age and attitudes about President Trump. It also indicates that people struggling with their finances have the lowest levels of life satisfaction.
Highlights of the survey include:
68 percent of Americans expressed satisfaction with their lives.
Only 23 percent of those surveyed have a great deal of trust in the media.
1 in 10 adults live in a home with unsecured and loaded firearms.
83 percent of Americans agree that denying gun sales to those convicted of domestic violence and fail mental health checks would reduce mass shootings.
60 percent of Americans believe taxes on the middle class are too high.
56 percent of those surveyed agree that recreational marijuana use should be legalized (64 percent Democrat/47 percent Republican).
The survey questions are based on the ageless principles of American society: life, liberty and the pursuit of happiness. These bedrock topics were used to compare differences along with shared experiences.
"We thought it would be a good idea to start a project in which we looked at the state of life, liberty and happiness in the United States," said, Dr. Jonathan Morris, a professor of political science at East Carolina.
The Center for Survey Research is located in the Thomas Harriot College of Arts and Sciences at ECU. Founded in 1989, it delivers data based research expertise to public agencies, private clients, university scholars and students.
The ECU Life, Liberty and Happiness Project is an interesting piece of research whose release near the 4th of July was perfectly timed. Its findings are surprising in many regards, particularly the fact that Americans are satisfied with their lives — an idea not borne out on Facebook or other social media sites. It was also surprising that 47 percent of the Republicans surveyed favored the legalization of recreational marijuana.
These are only highlights. To get the full picture download the survey on the ECU Website.