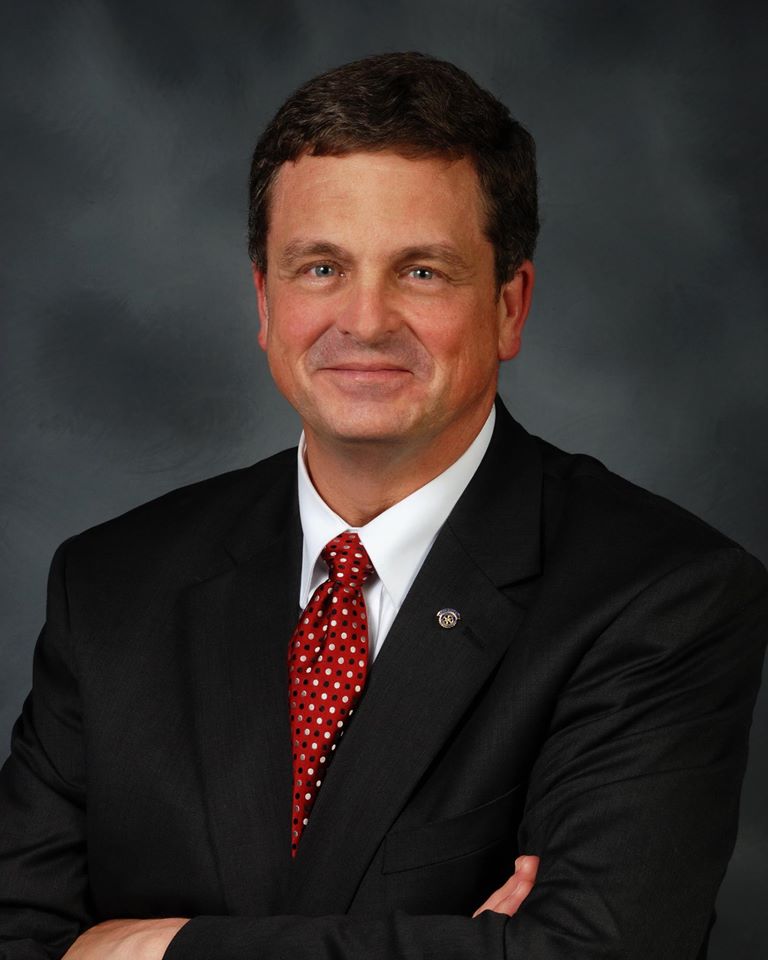 You know you have had a wonderful vacation when you can disengage a bit, rest, see some of God's beautiful world, enjoy good food, enjoy being with the one(s) you love, feel all the pressures of life ease . . . and cannot wait to get back to the place, the ones and the work you love.
Roxann and I had a wonderful vacation: it was just the right length. Dr. David Sapp, Dr. Ron King and the team with which I work at the church took great care of things. The Lord gave beautiful weather and experiences; and we missed everyone here.
Thank you for your wonderful gift of time. We celebrated our wedding anniversary and Roxann's retirement from her work with the school system. We talked about things that bring us joy, plans for the tomorrows and dreamed a bit about what the future will look like.
You are so much a part of our lives that you are integral to the dreams and plans for the years ahead. Thank you for making us family.
As we begin post-summer in all of our lives, heading into autumn and ultimately Advent and a coming New Year, there is a lot to finish in this year. Resuming our normal schedules on Wednesdays will be a lot of fun and fulfilling.
The establishment of the Koart Academy of Music, the return of a full complement of our Koart Scholars, the special spiritual educational opportunities, the current event studies and continuing our Missions, Music, Youth, College (Second Story) and Children's ministries are exciting.
There should be a lot of good surprises, and you will not want to miss anything that is going on around First Baptist Church. The opportunities to invest your time and energy in experiences that make a difference are things for which to look forward.
I encourage you to think about what you want to make your focus . . . possibly in a different way . . . possibly trying out your new-found spiritual gifts . . . possibly taking a chance on doing something really different and wonderful for the Lord.
I love this time of year. From my childhood I remember having a new book bag, a new tablet (of paper — not electronic), fresh pens and pencils and a new class schedule. It was a time of new beginnings. I set goals, focused my thinking and really got excited about what was going to happen next.
As in returning from a vacation, there was a freshness and anticipation of what was going to happen next. In school, I depended upon my teachers to give me direction in what the year would hold and the basics of what I would learn. I had to pay attention and make a commitment.
In the adult world, it is certainly the Lord who gives us direction, deserves our focused attention and commitment, and will guide and help us along the way.
How about it? Why not look at this time of year as a fresh beginning in faithfulness, a search for spiritual depth, the study of God's Word, prayer, missional engagement, compassionate ministry and hospitality that invites others into the wonderful family we call First Baptist Church of Columbus?
As vacations are over, I know you cannot wait to get back with the people you love and with whom you share family in the context of this church. Make a reservation for Wednesday Family Night Supper; try for perfect attendance in worship and Bible Study; make a commitment to do something in the name of the Lord for someone at least once a week —banana bread, cards, visits, calls, teaching, encouraging and the like all fit.
Summer gave us time to disengage, rest, see some of God's beautiful world, enjoy good food, enjoy being with ones you love, feel all the pressures ease . . . and now you cannot wait to get back to the place the ones, the worship, the study and hospitality you love.
Right? I thought so!
The Rev. Jimmy Elder is the pastor of the First Baptist Church of Columbus, Ga. He is celebrating 15 years of service at the historic downtown congregation. He can be reached at jelder@firstbaptistcolumbusga.com