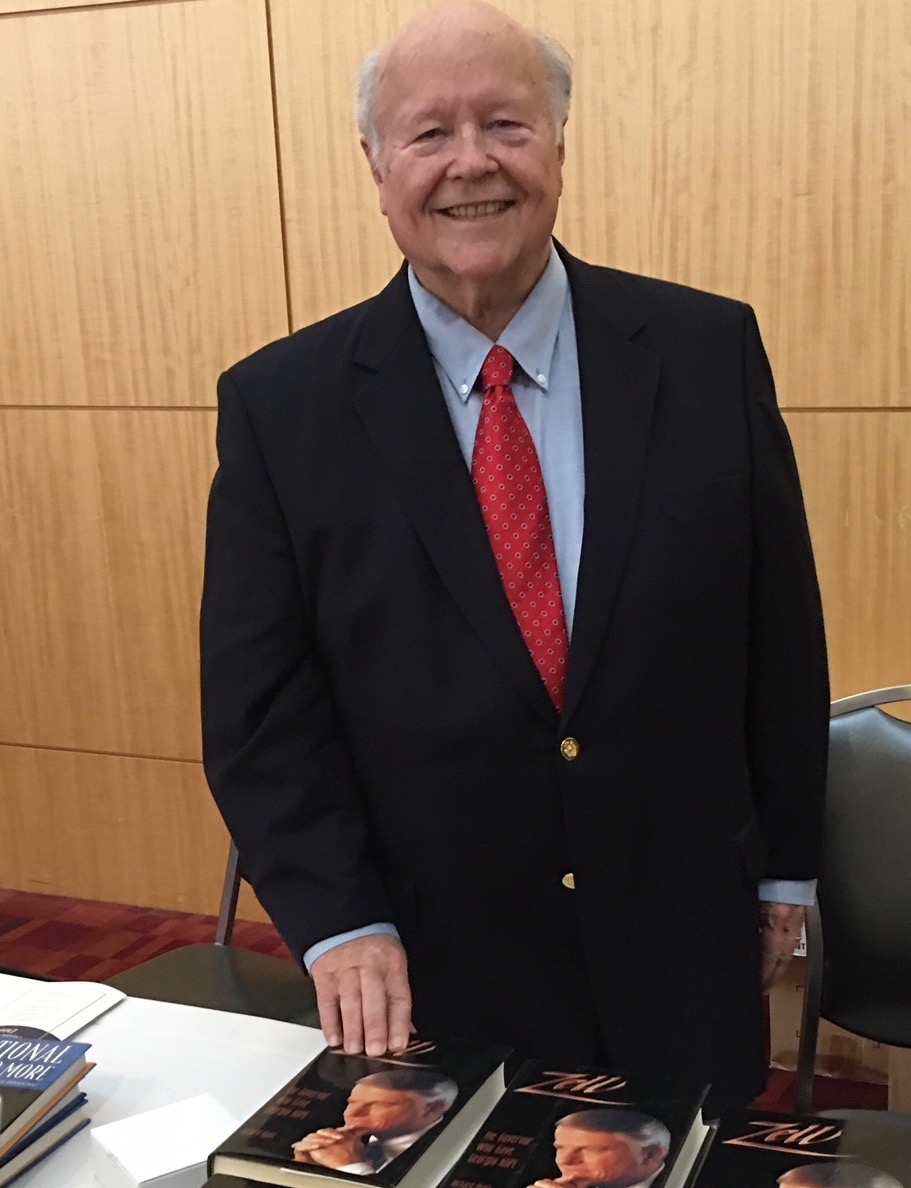 For Billy Ray Watson Sr.'s family, Christmas 1976 was neither festive nor joyful. They were not alone in their gloom. Others hanging around Peachtree Mall that night in December were praying that a few adult beverages would help them escape the holiday angst. They could not imagine that the arrival of a hulking stranger with a pistol in his car and trouble in his heart was about to deliver a final round of chaos.

His name was Ronald Keith Spivey — and that night the former member of the Harlem Globetrotters basketball entourage changed lives and left scars that more than four decades later haven't healed. Spivey and Watson were never formally introduced, but they will always be connected by events that followed a cocktail waitress's announcement of the last call for alcohol.
Watson wasn't there to hide in a bottle. He a nine-year veteran of the Columbus police officer force forced to take off-duty jobs to pay for seminary classes so he could become the department chaplain. On the night of Dec. 28th, three days after carols were sung and stocking were hung, he welcomed a chance to pick up extra money by working at a rocking nightspot near the main entrance of a shopping center that had only been in business for a year.
For a security officer, that should have guaranteed a peaceful Tuesday night inside an empty, darkened mall. Heavy shopping was over. New Year's craziness was still to come. But Watson's assignment was the safety of Brer Rabbit's, a two-level nightclub that was decorated in the creative spirit of author Joel Chandler Harris.
The uniformed officer was in the throes of a dreary week. He and his first wife had been divorced for nearly a decade and that holiday week his family was scattered. He and his present wife were separated at the time and she had gone to Chicago. Children from his first marriage — including 18-year-old Billy Jr. — were spending time at their mother's home in Columbus.
As 2 a.m. neared the two bars in the mall began shutting down. Everybody followed the law and the rituals of closing time. That's why the lawman thought it was unusual when he noticed the doors were still open at Final Approach, a bar that made patrons feel they were inside of an airplane cockpit. Instinctively, he left Brer Rabbit's to see what was going on.
That's what cops do, and that's why Billy Ray Watson Sr. died.
A Confused Police Cadet
This is a story I've never been able to shed.
As a newspaper reporter, I was in Judge Rufe McCombs courtroom in 1983 when Ronald Keith Spivey was given his second sentence to die in the Electric Chair. I'll never forget prosecutor Bill Smith's rousing closing statement. It should have been delivered on a Broadway stage.
I was inside the death chamber in 2002 as doctors and technicians at the state prison in Jackson, Ga. inserted IVs into both of Spivey's hands — preparing him to die by lethal injection 26 years after he shot and killed a pool player in Macon and a police officer in Columbus on a bloody rampage down U.S. 80.
Then, several weeks ago, I received an email from Billy Watson Jr., the slain officer's son. We met years ago when he was a police cadet with only a few weeks left before he would be fitted for the same uniform that his father once wore.
Later he would be a police officer, a firefighter and an EMS officer, eventually becoming state director. He invited me to his retirement party. It was hard to believe that Billy was 60 years old, that he and Cathy had been married 39 years and that he was a father of three girls. Even now, I sometimes think of him as a confused cadet.
Somehow, he found his way, and the path that he chose wasn't very far from his father's.
"I wanted to help people," he told me.
Meeting in a Darkened Mall
Officer Billy Ray Watson and cop killer Ronald Keith Spivey had one thing in common that Christmas season in 1976. Each one lived through a helluva week leading up to their head-on collision inside that darkened mall.
Spivey was 37, and his wife and young daughter had fled Macon and headed to Florida leaving him alone. Life had never been kind to him. His mother was mentally ill, leaving him predisposed to problems. Oscar Otis Spivey, his father, abused alcohol and frequently beat his wife and son.
Ron was was born in Florida but the family moved to Columbus in 1944. Around town, he was known as Bill Spivey's little brother. His sibling was growing into a basketball star at Jordan High School, on his way to becoming one of college basketball's first legitimate 7-footers. The family moved to Warner Robins where the high school didn't have a basketball team. One look at Bill and the principal started one. There was one problem: the school didn't have shoes large enough to fit him and he had to play without them.
Those setbacks didn't hamper him.
Coach Adolph Rupp heard about the Georgia high school star and lured him to Kentucky. Under the legendary Wildcat coach Bill became an All-American, led the Southeastern Conference power to the national championship in 1951 and was tournament MVP. He was destined to be an all-time great only Bill Spivey had problems of his own.
After his success on the court in 1951, Bill and dozens of other well-known college players were implicated in a national point-shaving scandal. He never played another game at UK and he was banned for life by the NBA.
Bill Spivey was a barnstormer for the rest of his basketball career, a sideshow freak playing in leagues all over the country. He was never able to clear his name and he died in 1995 — before Kentucky retired his No. 77 jersey.
Growing up in Columbus, Ron Spivey was a troubled youth. As an adult, doctors finally mentioned an untreated mental illness. It blossomed when he was around 10 years old, living in a home with two parents who needed help themselves.
They family moved to Middle Georgia, and Ron was 12 when he was arrested for breaking into a service station in Warner Robins.
"Unless the demons that control my mind at times of upset can be eliminated or controlled through treatment such as has been recommended since I was 10 years old," Ron wrote in 1977, before he was convicted of killing Watson. "I feel I should be removed from society permanently, or eliminated as society sees fit."
He had an IQ of 137 and read the philosophy of Spinoza, but he was suspended from school more than once for bad behavior. He ran away and spent time in juvenile jail and received psychiatric treatments during the 1950s. His criminal resume grew longer and between arrests on a variety of charges, his brother helped him get a job with the Globetrotters playing for the opposing team that always lost.
By the time he was 37, Ron Spivey had spent 13 years in jail and he would spend the last 25 years of his life in a tiny cell on Georgia's Death Row. Justice was spinning its wheels as lawyers made appeals on top of appeals. But time finally caught up with him in 2002.
I was at the prison in Jackson for his execution. Jim Wetherington, one of Billy Ray Watson Sr.'s superiors at the police department at the time he was killed, was Commissioner of Corrections, heading the sixth largest prison system in the country. He was under pressure from Atlanta reporters to let the public observe the application of a lethal injection.
Wetherington asked me to be that witness.
I was in the chamber when, under tight security, Ron Spivey was led into the area. I hadn't seen him since the trial in 1983 and I was amazed at his size.
He had been a big man in the courtroom but I couldn't believe how his girth had expanded since 1983. He was 6-foot-7 and weighed more than 400 pounds. He was talking to no one in particular when he arrived and he wasn't quiet until later when the fatal drugs took effect.
I could see him and through the glass Spivey could see me. He asked someone who I was. An official apparently told him and Spivey said he knew who I was, that he had read my articles. I guess that was a compliment, but I wasn't really sure.
His constant chattering included an apology. "If I had a million lifetimes, I couldn't say I was sorry enough," he said. He kept talking even after guards removed his microphone and he tried to sit up. He mouthed "I love yous," to people he knew.
His finals words: "Deliver me to the love."
Billy Watson Jr. wasn't at the prison that night. His step mother was, wearing a bright red dress. Billy was home in Cataula, along with three of his father's sisters. He had also avoided the trial in 1983, fearing what he might do when he saw the man who murdered his father. Later on, as he found peace, Billy Jr. called Wetherington at the corrections office in Atlanta.
"I told him that he could tell Spivey that I would be willing to come and talk with him if he wanted me to," Billy Jr. says. "I never heard a word."
The Brotherhood Sets Him Straight
Billy Watson Jr. has spent most of his adult life working for the state of Georgia. At his retirement party at the Hughston Foundation in his hometown, colleagues praised his years of service. In his remarks he talked about his father's violent death and about our unusual relationship.
Later that afternoon, we sat down at a table and talked about a tragic event that led to friendship.
"I quit school around that time and Members of the Brotherhood came to see me," he shared, referring to a group of old line police officers who made it clear that they wanted him back in school. "They set my life straight. I got my GED because of those men. They were my heroes."
Billy Jr. believed he was supposed to follow his father and wear a badge. He joined the police force, never telling them that he wasn't old enough. "They started sending me and Scott Thomann, who's now the head of security for the school district, out on vice calls. They would give us $35 each and tell us to let prostitutes hit on us or send us to Victory Drive to watch porn movies."
He was also discovering that some of the officers weren't like his heroes. He was called into a superior's office and was expected to tell them about something he had witnessed involving another officer. He refused to tell them what they wanted to hear.
"You're going to turn out just like your Daddy," a veteran officer said.
By the next day, Billy Watson Jr. had turned in his badge.
Billy Watson Jr.'s parents divorced when he was 7 and his Daddy was in and out of his life. He remembers how Billy Sr. had a definite change of heart along the way and how he joined a church and went on a mission trip to Honduras to help build a church for villagers. He remembers his Daddy's desire to become a police chaplain.
Maybe on Father's Day he remembers the morning after Ronald Keith Spivey put that unexpected detour in his life. After the execution, I called Billy Jr. from the yard outside the prison. He was calm. Amazingly calm. He may have been thinking about the hours that followed his father's death. A friend from the Columbus airport flew him in a private jet to meet his stepmother, arriving in Atlanta from Chicago. He remembers flying above the clouds and seeing the December sunrise.
"I've seen a lot of sunrises, and I can't describe this one — it was different," he told a reporter. "It was the most beautiful sunrise I had ever seen. Then I just knew that my dad was in heaven."