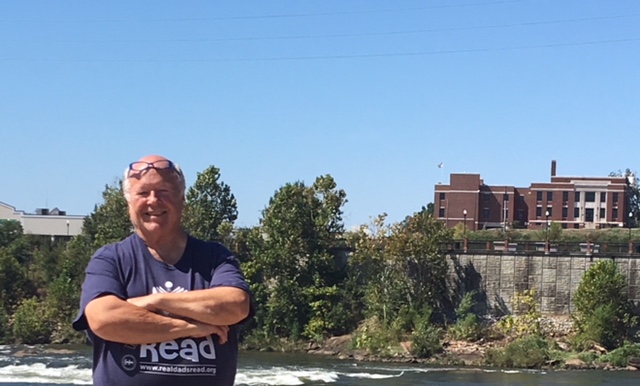 If you saw only his name pop up in the obituaries the other day it probably didn't mean much, but if John McElrath had slipped into a pastel colored cashmere sweater and played a few riffs of "Double Shot Of My Baby's Love" on a Fafisha organ you would remember him and the worst hangover you ever had.

McElrath was the last founding member of The Swingin' Medallions, a garage rock band composed of friends and classmates who paid their way through Lander College by making music. They became a one-hit wonder in the late 1960s — but what a hit it was, for at frat parties down South their signature song endures as a weekend anthem.
The late Atlanta Journal-Constitution columnist Lewis Grizzard first heard the band when he was a student at the University of Georgia and the guys regularly played at his frat house. In a 1993 column, he described the band and their music in his own inimitable style:
"Even today, when I hear the Swingin' Medallions sing 'Double Shot of My Baby's Love,' it makes me want to stand outside in the hot sun with a milkshake cup full of beer in one hand and a slightly drenched 19-year-old coed in the other."
Fighting the ravages of Parkinson's Disease, McElrath was absent from the stage for the past several years, but he remained the soul of a band of brothers that enjoyed playing college campuses more than they did spacious big city arenas.
John Grady McElrath died at home on the ninth of June in Greenwood, S.C. It was a Saturday, and the following night, in his honor, the latest incarnation of the group played a gig in Sandy Springs, Ga. Hearts broken, they somehow managed to get through the song everyone came to hear.
That he was 77 years old when he died is sobering for a generation of party-goers who remember the band's wailing brass, matching outfits, saddle oxfords and signature moves and, of course, that unforgettable song.
The band organized in 1962, rehearsing at McElrath's parent's home in Greenwood. The fellows needed extra money for school, and playing weekend gigs was more fun than pumping gas or sacking groceries. Their music was steeped in R&B. Some people referred to it as Carolina Beach Music, made popular around Myrtle Beach.
It was an eight-piece army of young rockers built around a runaway horn section. They didn't need a bass player for McElrath filled in the bass line on the organ. Keyboard players of that era usually used a Vox, a Rhodes or a Hammond B3. McElrath preferred the sound of a Fafisha, a compact instrument from Italy. Its manufacturer originally made accordions.
Before long, The Medallions — as they were known in the beginning — were playing parties all over the region, becoming a fixture at frat houses at the University of Georgia and shows around Atlanta. They were on the UGA campus so often that many people assumed they were the house band for one of the fraternities in Athens.
They were making good money, drinking beer, having fun and meeting lots of girls, but during the Vietnam War they stayed in school because if they dropped out of college Uncle Sam and his draft boards would have become their biggest fans and the guys would have been booking jobs in Saigon.
Watch the horns rock out behind John McElrath's rendition of R&B classic "But It's All Right"
The band played a homecoming gig at Georgia State University in Atlanta about this time and it was there I first heard a live performance of "Double Shot of My Baby's Love." I might have heard the song before on an AM radio station, but radio didn't do justice to the band or the song.
When The Swingin' Medallions played it live, you had to dance. You had no choice. Late in the night you joined arms with friends in front of the stage and sang along — whether you could sing or not. The experience was hypnotic. You never wanted the song to end and, when you think about it, it never has.
Over the years, I heard them at a variety of venues … on the beach at Callaway Gardens …  at Al's Who on Buena Vista Road … at a Georgia-Auburn Beach Party in Columbus… in a concert at the Columbus Convention and Trade Center … and on Georgia-Florida weekend on Jekyll Island.
Whenever I hear them I'm taken back to that night when I was young.
I'm not the only one caught up in such moments. That's why The Swingin' Medallions are mainstays on the Southern party circuit and have been for decades. Some of the early musicians have passed away and other members of the band have come and gone in a constantly revolving door — including the founder's two sons. But the memories and spirit are still the same.
Until now, I assumed Double Shot was an original song written by members of the band. Now I learn that it was written in the late 1940s by musicians Don Smith and Cyril Vetter and that it was first recorded by a regional band known as Dick Heller and the Holidays. McElrath and friends had heard the song for years and adapted it to fit their style.
The Swingin' Medallions ordered 1,000 copies of Double Shot to sell themselves before it was picked up by SMASH Records. The record made it to No. 17 on the music charts in 1966, sending the band on its only national tour. But insiders will tell you that the original version better delivers the energy of one of the band's live performance.
It was a happy time with happy music. Double Shot is included on a Hit Parade of unforgettable recordings that has become background music for people of a certain generation. Here's a small sample of that long list of favorites and the groups who performed them:
• The Tams brought us "Be Young, Be Foolish Be Happy."
• Maurice Williams & the Zodiacs implored us to "Stay."
• The Kingsmen, were known for the unknown lyrics of "Louie, Louie."
• Bill Deal and the Rhondells recorded their own version of "What Kind of Fool Do You Think I Am?
• Doug Clark & the Hot Nuts would start off evenings as a legit stage band before lapsing into "Hot Nuts — You Get Them from the Peanut Man," a risque song that sometimes ended with a visit from the local Vice Squad.
In 2009, noted South Carolina author Pat Conroy wrote a best-selling novel entitled "Beach Music." In the book, his protagonist, Jack McCall, flees the south with his daughter and tries to reintroduce her to the region through its music.
Those musicians from the past are slowly leaving the bandstand and taking a final bow. But their music still has a hold on fans who survive. When we hear those songs, we smile and, without thinking, we start to sing along. We feel good again. We feel young.
That is the gift and legacy of John McElrath, a keyboard player that we never really got to know. He leaves behind a band with a legacy, a group that has never stopped gigging and a song that has never stopped rocking.
Thanks for the memories, John — now please have the guys do Double Shot one more time.