Rescues at the River will be held on Saturday, March 10, 2018 from 11:00am – 2:00pm, in Columbus, GA. RiverCenter is hosting this dog adoption event in part with the City of Columbus, PAWS and the Humane Society.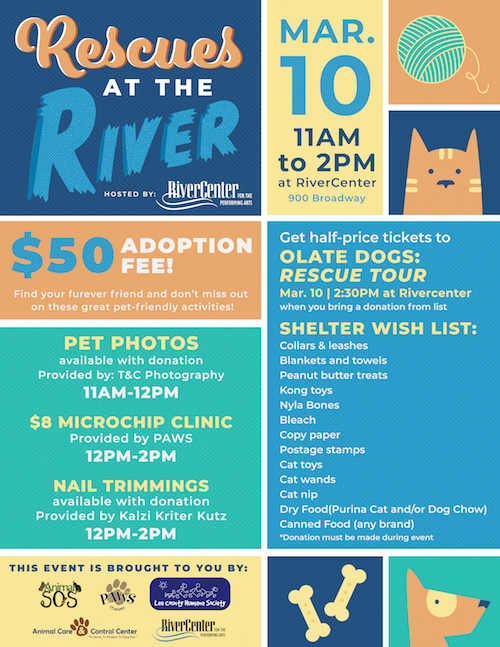 Each animal at the event can be adopted for $50, and attendees will be providing information to help select the best type of dog for each individual family.
PAWS will be providing a microchip clinic from 12:00p.m-2:00 p.m, with the set price of $8.00, while Kalzi Kriter Kutz will accept donations for nail trimmings. For one hour, beginning at 11:00 a.m., T&C Photography will take a picture of newly adopted dogs for a donation.
For more information on this event, visit the RiverCenter website.