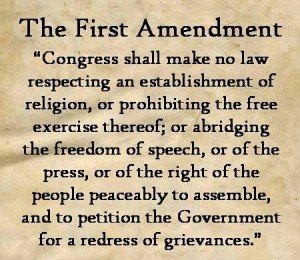 We have the First Amendment in this country, which gives anyone the right to speak one's mind as long as what we say doesn't cause physical harm or a threat to society.
Television news has made me a good living, as has my profession the last 25 years as a broadcast journalism educator. I will support the First Amendment and our right to see on television what we choose as long as viewers have the option to flip the channel or turn off the set.
For 30 years, I have been a viewer of the show "Cops," which still continues in first-run episodes on Monday nights on The Paramount Channel (formerly Spike TV). However, after what I just saw, I have made the decision to stick to repeats on any of the several other cable channels that air the show.
If you wonder where our society and culture is at, what passed as a three-minute promo for an upcoming Paramount Channel series left me utterly nauseated. The show is "Heathers," which premieres on March 7. I am not in the demographic toward to which this new series is targeted. Yet, what I saw in that promo can only be defined as vile unless your frame of reference in life is absolute undisciplined behavior, language and utter disrespect for self and others.
Ostensibly, this show is set in a high school. God help us all if this is a reflection of what real high school life is like today. In that three minutes, everything from unbridled profanity, use of violent weapons, openly undisguised sex, teachers and administrators who exhibited no control or any pretense to it, intense female bullying, murderous threats and multiple examples of mental and verbal abuse — all in three minutes.
My worst fear is that today's adolescents, teens and young adults have witnessed so much of this type of content at movie theaters and on cable television that they have become utterly desensitized to it. I remember 20 years ago having a discussion with a Mass Media class in which I confronted students about the type of programming they were watching that had moral themes completely inconsistent with the values they professed.
"… your generation has become so desensitized to what they watch …"
One young man asked innocently, "Do you think it could go back the other way, Mr. B?" I told him, "Sadly, no I don't, and not just because your generation has become so desensitized to what they watch for entertainment. Your parents are equally desensitized because what you have been allowed to watch with no concern is content that would have had my generation sent out of a room."
My good friend Lance Russell, who left us late last year, was once program director of WHBQ-TV in Memphis. Lance was bold and fearless. At an ABC affiliates meeting (this was verified by another friend who was at the same meeting), Lance rose to his feet in response to a couple of shows ABC was adding to its lineup. This is a paraphrase of what he said:
"I can see exactly what you're doing. You're beginning to put shows like this on so you can chip away at what people in my city believe is family entertainment. Even if it fails, you're going to keep doing it, little by little, until one day we're going to look at a fall lineup and we won't see anything left called a family show."
Lance was quite ahead of his time.
I did three radio interviews with the great Steve Allen before he passed away. After one of them in 2000, we engaged in a post-interview conversation about the monster popularity of "Who Wants to Be a Millionaire," to the point that it was airing three nights a week on ABC at the time. Suddenly, Steve said, "Wait a minute! I see exactly what they're doing." I asked what he meant, recognizing that Steve had become an outspoken advocate for family television and what he saw as the deterioration of any sort of positive values.
"This show, 'Millionaire,' is rated TV-G. It's a big hit. It's covering three hours a week," he said. "They've got everybody concentrating on it and they're going to go in the back door and schedule more things that have no resemblance to family television. But they'll say, 'Well, we're giving you 'Who Wants to Be a Millionaire' three nights a week."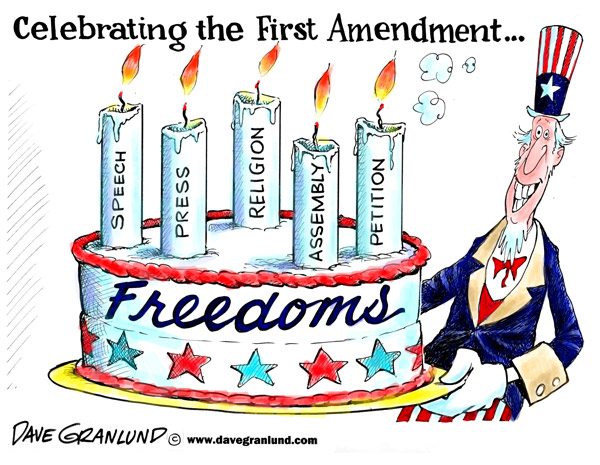 I do not write this to moralize to you or to tell you what to watch or not watch. You have that right to decide for yourself. You have approximately 1,000 choices now between over-the-air, cable, satellite, Netflix, Hulu, Amazon Prime, and hundreds of apps on Roku or Amazon Fire. You still have the ability, the same as I, to change your channel or turn your set off.
I am merely reflecting how aghast I was during a three-minute break at a promo for a show designed to attract young people between the ages of 15 and 34. If that was a reflection of what "Heathers" is, I find it to be arguably one of the most vile programs in the history of television. If this is what truly entertains our nation's youth and parents are not controlling the sets or personal viewing devices of the teens in their homes, you can kiss any sense of values or discipline goodbye.
If you disagree with me to the point of being offended with my viewpoint, you also have the option to unfriend me. I'm simply telling you, I will not be visiting The Paramount Channel for anything, even new episodes of "Cops."
I can't support a channel that inflicts the kind of program I perceive "Heathers" to be for any reason.
(Steve Beverly is a former television news anchor in several markets, including Columbus, Ga. He is a professor of journalism at Union University in Jackson, Tenn.)