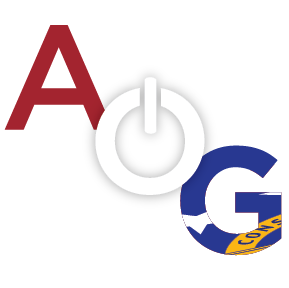 Jim Morpeth does the goofy commercials on TV. Scott Ressmeyer rides his motorcycle into the sunset. Griff Morpeth quietly drives the old bus on Broadway. Hundreds of high school and college girls from Columbus and Phenix City have made sure our jar of sweet tea is full.
But the soul of Country's Barbecue has always been a white-haired lady in the kitchen who makes sure the pies stand tall, the chicken and dumplings stick to your ribs on a wintry day and the creamed corn in the summertime is better than most of our mothers could fix.
Her name is Dot Sorrell, and even before generations of hungry children started taking rides on that oversized rocking chair, Miss Dot was in the kitchen on Mercury Drive making sure Columbus got properly fed.
Miss Dot died Thursday and whether you knew her or not you're going to miss her.
Think back 41 years.
The restaurant was Jake's for Steaks. Ribeyes were grilled in a eating place on Mercury Drive that folks today know as Country's. Jim Morpeth was a banker in a coat and tie in those days, long before the aroma of barbecue was in his DNA.
People said that spot was a jinx, that nobody would come there to eat, but Jim didn't listen. He had a dream and he opened Country's. Dot and her husband Tom had been running Jake's and before Country's opened she offered to show those original employees around a kitchen she knew so well.
And she never left.
This kindly, church-going lady stayed around to help cook the desserts and lovers of good pies are glad she did. Through the years she showed young employees how to shell peas. She knew that the secret of creamed corn is the way it is scraped off the cob and how important it is to save the juice. When Jim added chicken and dumplings she was the brains behind the dumplings.
But if you check Country's on social media today, you'll find scores of former workers talking about her influence on their lives. They talk about her like a member of their family — and for 41 years she has been that to young girls and boys that are no longer young.
She was never a fancy chef and the dishes she turned out won't be discussed on the Food Channel. But people who are from around here appreciate her style and her specialty items have helped a former banker succeed in a business that chews up new restaurants like a hamburger steak.
A couple of years ago I was headed for the front door at Country's as she was leaving. I told her I was glad to know she was on duty that day because I was there to pick up a quart of her famous creamed corn. She just smiled and told me she hoped I enjoyed it.
And I did enjoy it, Miss Dot. Many times over.