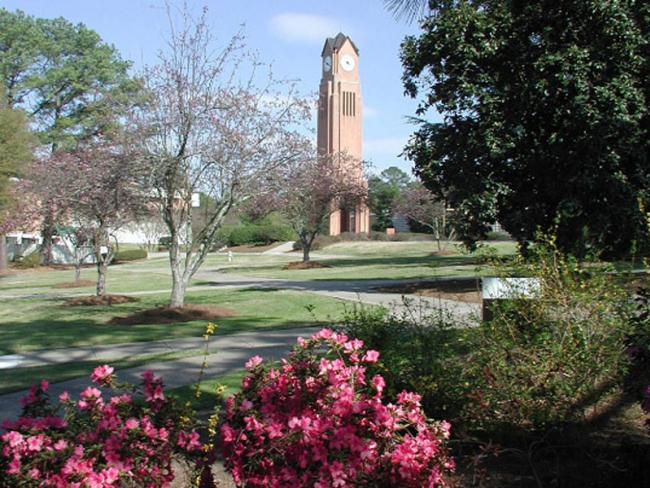 Faculty and staff at Columbus State University are being recognized with two statewide awards from the University System of Georgia Board of Regents.
Kimberly Shaw, CSU professor of physics and co-director of UTeach Columbus, is one of two professors state wide who will receive the Scholarship of Teaching and Learning Award. The university's advising center, CSU Advise, is the sole winner of the Momentum Year Award for Excellence in Advising and Student Success.
Each year a panel of faculty and administrators from across the USG meet to review nomination portfolios for the awards. This year the review committee voted unanimously to award Shaw and CSU Advise with the honors.
"The committee was particularly impressed with Shaw's support for SoTL at Columbus State through advocating for a streamlined IRB process, and through her practice as both teaching and scholar," said Dr. Tristan Denley, Executive Vice Chancellor and Chief Academic Officer for USG. "They also noted her dedicated to diversity and inclusion, and her focus on retention."
"CSU Advise involves campus wide collaborations that aim to meet each student's academic needs and more," said Denley. "The CSU advising center partners with the teaching cente rand other units on campus to create a more coordinated, concentrated effort that spans academic, financial and psychological needs each student may have."
Shaw and the staff of CSU Advise will be officially recognized at the annual Regents' Scholarship Gala on Feb. 7, 2020.