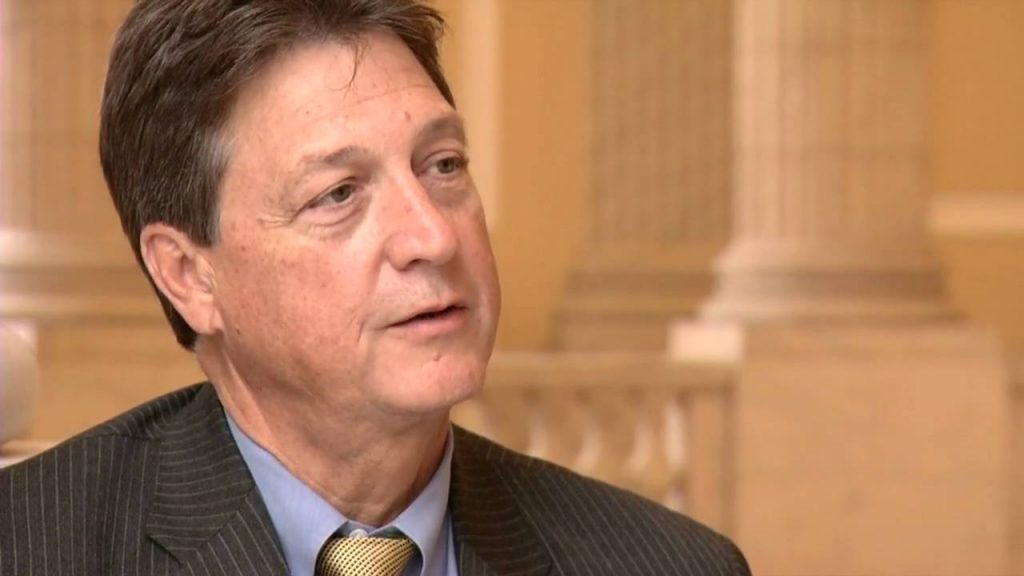 Former United States Congressman Lynn Westmoreland is the likely choice to replace retired Columbus banker Sam Wellborn as the Third District Representative on the state Department of Transportation board.
Wellborn announced Friday that he will officially step down from the DOT Board on Monday after 27 years in that spot. It didn't take long for Westmoreland — a longtime player in state Republican circles — to emerge as the favored successor.

Westmoreland, 68, lives in Grantville, Ga. He is well known across Georgia's Third District after serving as U.S Representative from 2007 to 2017. He also represented the 8th Congressional District from 2005 to 2007. Govtrack.us ranked him as the most conservative member of the 112th Congress.
While serving in Congress, he sponsored a bill that called for the Ten Commandments to be displayed in courthouses. In May 2006, political humorist Stephen Colbert interviewed Westmoreland on his nightly TV show, The Colbert Report. During the interview, he asked the Congressman to name the Ten Commandments. Westmoreland could name only three.
Westmoreland ran unopposed in the 2008 GOP primary and defeated Democrat Stephen Camp in the general election. Soon after his win, he announced he was considering a race for governor in 2018, which he never did.
In an interview before he left Congress, he said he never suffered from Potomac Fever.
"I'm a political guy; it's in my blood, he said. "But I thank God I never got Potomac Fever. And I love Georgia. So I don't know. We'll see what opportunities come up. If you any encouragement or whatever. So we'll see."
Before being elected to Congress, he served in the Georgia House of Representatives for 12 years rising to the position of House Republican Leader in 2001. He was an effective voice for the GOP at a time Democrats dominated the Georgia's state capitol. It was Westmoreland who helped push through mid-decade redistricting that led to his party winning control of the Georgia Legislature in the 2004 elections.
Westmoreland grew up on the south side of Atlanta and attended Georgia State University. He left before graduation to join his family's construction business — experience that will be vital to him should he be elected to the influential DOT board, a panel composed of representatives of the state's 14 congressional districts.
Leadership from throughout the Third District will meet soon to discuss Wellborn's successor. He leaves as the longest serving board member in the history of the DOT having succeeded the late Frank Morast in 1991. If elected, Westomoreland would be the first board member not from Columbus in the past 47 years.