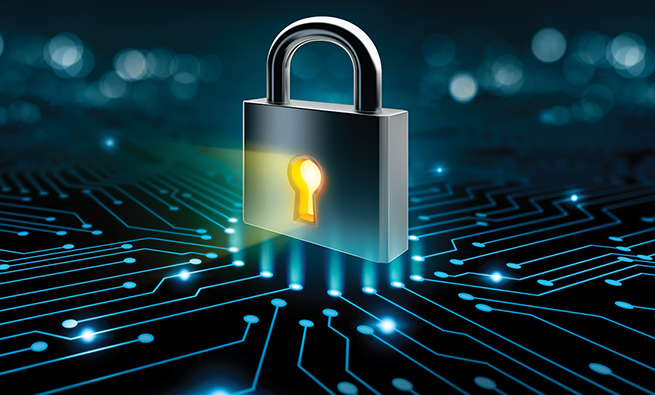 Columbus State University's TSYS Cybersecurity Center will present informational sessions on cybersecurity for families and small businesses on Saturday Oct. 6.
The sessions on small business security — which are presented at no cost — begin at 1:30 p.m. in CSU's Center of Commerce and Technology, located on the university's main campus at 4225 University Ave.
Earlier in the day, from 9 a.m. to 12:30 p.m., Dr. Michael Barker of Columbus State will offer tips on family security.
Barker is the Director of the TSYS Center for Cybersecurity and a former Atlanta technology expert and state-licensed private detective specializing in digital forensics. He joined CSU last October and is a recognized industry leader in cyber security, information security and digital forensics.
The afternoon events on Saturday, which are part of National Cyber Security Awareness Month, will offer small business people tips on how to better protect themselves from cyber threats.
Topics will include:
Physical security
Disaster recovery
Email and Internet safety
Laws and compliance
HR practices, policies and procedures
On-site shredding will also be available from 9 a.m. to 1 p.m. Members of the community are welcome to bring documents to be shredded to the parking lot behind the Center of Commerce and Technology on campus
All events on the CSU campus are free and open to the public, but seating is limited. Families should pre-register here, and businesses should register here.
October is recognized as National Cybersecurity Awareness Month. Columbus State is is participating with a series of lectures and outreach initiatives that will continue throughout the month. For more information, click here.
The TSYS Center for Cybersecurity is one result from a $5 million gift given to CSU in 2015 as part of the university's First Choice comprehensive campaign. The center was designed to prepare students for careers in cybersecurity both in Georgia and throughout the nation. Lack of qualified cyber security practitioners has been highlighted as a major challenge facing both industry and government.
The center opened with these primary goals:
Prepare a strong cybersecurity workforce, particularly for the financial services industry
Produce applied research and promote technological innovation that will influence cybersecurity practice in the financial services sector.
At the grand opening last October, CSU President Dr. Chris Markwood said he believed the center would help the university expand its technical expertise:
"With the center built, the funding secured and a director now hired, the TSYS Center for Cybersecurity is well positioned to both serve our local business community while also making another mark for CSU in the Southeast.I look forward to seeing us expand our research capabilities and technical expertise."