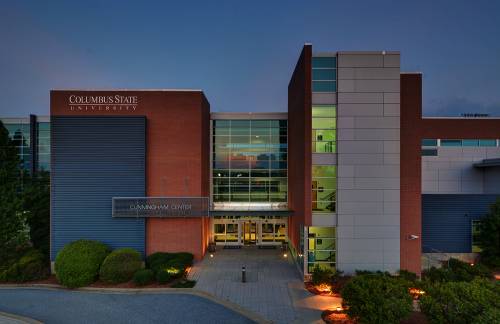 Columbus State University announced this week that enrollment increased for the fall 2020 semester. More than 8,370 students were enrolled in CSU's fall semester — a 6.3% increase compared to fall 2019 enrollment.

"We are pleased to see that students are continuing to pursue their academic goals, despite the challenges they have faced during this difficult year," CSU President Chris Markwood said. "We invite these students to come back home to CSU in the spring, as registration for classes is currently open. Spring semester will include expanded opportunities for in-person learning and student experiences, while we continue to follow public health guidelines."
Statewide, the University System of Georgia (USG) also saw an increase in enrollment, representing a 2.4% increase over fall 2019. CSU is one of 16 USG institutions that experienced enrollment growth in 2020.
"USG institutions have pursued a mission of teaching, research and service while prioritizing health and safety and providing a safe on-campus learning experience for students," USG Chancellor Steve Wrigley said. "The result is record enrollment and more students earning degrees than ever before. As we rise above the pandemic's challenges, USG remains committed to helping Georgia succeed by being more affordable, more efficient and most of all, preparing more students for life and work with a college degree."
Enrollment numbers were released in the USG's "Fall 2020 Semester Enrollment Report," which breaks down enrollment by institution, class, race and ethnicity, in-state, out-of-state and international students, as well as gender and age. The full enrollment report is available online.