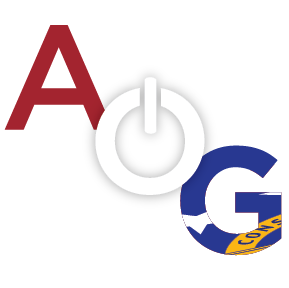 The tragedy occurred on Sept. 12 of last year in a school room where children are supposed to be safe, but on that particular Monday a 13-year-old Muscogee County student suffered an injury that cost him a leg and forever changed his life.

Now, 182 days after Montravious Thomas was slammed to the floor more than once in a classroom at the Edgewood Student Service Center, his lawyers have filed a $25 million lawsuit against the Muscogee County School District, Superintendent David Lewis and seven other entities connected to the case.
The suit was filed Monday in Muscogee County State Court by Renee Tucker, an attorney with Forrest B. Johnson & Associates — a statewide law firm with offices in Columbus, Atlanta and Macon.
Lawanda Thomas, the mother of the seventh grade student, hired this personal injury firm eight days after the altercation and more than a month before doctors at Egleston Children's Hospital in Atlanta were forced to amputate Montravious' right leg.
The incident was first reported on this site, and since then it has gained worldwide attention. National and international news outlets have questioned the unusual use of force, the fact that school officials did not call in medical support and the decision to send the teenager home on an unsecured school bus instead of an ambulance.
Exclusive school surveillance video was obtained by muscogee.allongeorgia.com. Once this extraordinary footage was posted, it turned the case upside down. The video showed Bryant Mosley, a contract behavioral specialist, carrying Thomas down the hall of the school then throwing him over his shoulder and loading him on to a waiting school bus.
These startling scenes were in direct conflict with school district reports that indicated the troubled middle school student was up and walking around after being subdued in the special education classroom by Mosley.
Tucker has been preparing the convoluted lawsuit for months. Local news outlets have reported that the suit filed Monday cites these defendants — individually and in their professional capacities. Named in the suit are:
The Muscogee County School District
MCSD School Superintendent David Lewis
Mosley, the former college football linebacker who according to the suit body slammed the seventh grader multiple times while trying to restrain him.
Mentoring & Behavioral Services LLC, a Columbus firm that employed Mosley
Zehra S. Malone, a teacher at Edgewood, who was previously the subject of a complaint previously filed with the Georgia Professional Standards Commission connected to this case.
Phyllis Fox, a paraprofessional at Edgewood
Eddie Powell, the assistant principal at Edgewood
Gisela M. Huggins, the bus driver who drove Thomas home after the incident at school.
The lawsuit makes multiple allegations of negligence and charges that the actions of Mosley, Malone, Fox and Powell constitute abuse, assault and battery. The severity of the student's injuries are graphically spelled out and Tucker claims his medical expenses have exceeded $600,436.
Montravious, according to his attorney, has not returned to school and six months after the injuries he continues to undergo treatment and therapy.
Questions about what happened in Room 109 continue to mount. Details have not been released by the school district and to date the Columbus Police Department has not publicized findings of its investigation. Even Tuesday, school officials refused to discuss the case with the Ledger-Enquirer repeating once more that their policy is not to comment on pending litigation.
Months ago, this site compiled a detailed timetable that provides a day-by-day walk through this unusual series of events. Using documents obtained from credible sources within the school system, interviews with lawyers and educators and reports from a number of new outlets, All On Georgia-Muscogee pieced together the following timetable. It sheds light on what went on before and after Sept.12.
To understand the case you must be acquainted with the people involved. A cast of characters follows:
---
THE CAST
Lawanda Thomas — a mother of three who was employed by a temp service in Columbus.
Bryant Mosley — a behavior specialist for Mentoring & Behavioral Services.
Zehra S. Malone — a special education teacher.
Phyllis Fox — Para-Pro
Melvin Blackwell — Chief Student Services Officer.
Ronald Wiggins — Chief, Regional Office
Reginald Griffin — AIM Principal.
Eddie Powell — AIM Assistant Principal.
Lt. Consuelo Askew — a Columbus Police officer and part time Student Resource Officer.
Mary Lewis — Director, Special Education.
Sharen Kelly — Program Manager, Exceptional Students.
Robin Barber — Program Specialist, Exceptional Students.
Valerie Fuller — Director of Communications & Open Records Officer for the MCSD.
Greg Ellington and Melanie Slaton — Attorneys for Hall Booth Smith, the firm that represents the school district.
Forrest B. Johnson and Renee Tucker — Attorneys for Forrest B. Johnson & Associates, the firm that represents Montravious and Lawanda Thomas.
---
THE TIMELINE

September 2016 — Montravious Thomas and another East Columbus Magnet Academy student are temporarily reassigned to the AIM Program at the Edgewood Student Service Center.
Sept. 7, 9:46 p.m. — Wiggins spoke with the mother of the other ECMA student being sent to Edgewood. She was concerned that neither her son's transportation to AIM nor his classes were set up..
Sept. 8, 9:31 a.m. — Griffin offered an update on the ECMA students. He said there would be a substitute special ed teacher available but no para pro. He said no one at AIM was trained on restraints and that they needed two computers — not laptops. "The county must support AIM to accommodate these students," Griffin wrote. "We are setting these students up for failure without the proper supports/materials … There is no way the 12th deadline can be accomplished at the present pace."
Sept. 12, 11:40 a.m. — A school bus picked up Montravious at home for a 12-noon class at Edgewood.
Sept. 12, 1:00 p.m. — Memo from Malone said students in Room 109 were on a modified day. The first student would arrive in the morning and Montravious would arrive at midday. Montravious was to enter the front door, be escorted to class and eat lunch in his room. Each student was to be supervised at all times and escorted to the restroom. Students are working on a point system and are to receive constant monitoring, she said. "If for any reason there is an altercation the appropriate Mindset Trained staff will intervene along with the Student Resource Office. Do not attempt to restraint the student unless you have received Mindset training. Please limit your visits. It is preferred that only staff members working with these students be in the classroom."
Sept. 12, 1:45 p.m. — Powell was notified that support was needed in Room 109.
Sept. 12, 2:52 p.m. — After Mosley carried the student to the school bus, the driver brought Montravious home and his mother noticed he was limping. She examined his right leg and said his kneecap was obviously out of place.
Sept. 12, 3:30 p.m. — Montravious arrived at the Midtown Medical Center in Columbus. He is examined and tested and doctors soon determine he has a broken leg, damaged arteries and a dislocated kneecap.
Sept. 12, 4:39 p.m. — Wiggins emailed this question: "Any problems today that I need to be made aware?"
Sept. 12, 11 p.m. — The student arrives at Egleston Children's Hospital in Atlanta after being airlifted from Columbus. He undergoes the first of five operations that he will have in the next 36 days.
Sept. 12-13 — Para Pro Phyllis Fox — a witness to the event — filed two incident reports. She said the student attempted to leave the classroom several times through the door and a window. She said Mosley "tried talking the student out of his behavior," that the student "picked up property that did not belong to him and walked on furniture." Describing the restraint, Fox said Mosley "wrapped his arms around the student and took him to the ground multiple times." When instructed she set a timer. "During the last restraint the student complained about his leg and was released." Fox filed a second report on Sept. 13. She said when Montravious got to the school he "was only slightly verbal." She said she repeated questions several times and had to prompt him. The student was supposed to work for 20 minutes followed by a five-minute recess. After his first 5-minute recess, the student refused to return to his scheduled work period. She said Mosely reminded him that he would document each time he refused to follow instructions. "I attempted to get someone to the classroom multiple times," she stated. Eventually, Malone, Powell and Askew appeared. According to Fox, "Malone stayed to observe." Mosley was in a timed event and when the student was allowed to get up he went for the weapon again and had to be restrained a final time. "He stated his leg hurt and was released. Mosley placed him on the chair." She said attempts were made to contact a parent and that the student was given (an) ice pack for his leg. He was carried out to the bus."
Sept 13. 8:07 a.m. — Griffin sent an email reminding colleagues he was on a religious holiday and said he had been informed that a student was restrained.
Sept. 13, 8:24 a.m. — Malone sent an email and attached the incident report completed by Mosley. Based on information provided by the teacher and Mosley the student attempted to leave the classroom, pacing and picking up items at approximately 2 p.m. Mosley tried to verbally deescalate the student prior to using restraint. Malone said she attempted to call the parent, but all numbers on file and in Infinite Campus were disconnected. Administration and the Student Resource Officer were called to the classroom. The student was released on the bus.
Sept 13, 8:30 a.m. — Lawanda Thomas came to Edgewood and asked to speak with an administrator. Malone called Powell on a handheld radio. "What happened to my boy?" she asked. Mrs. Thomas informed Powell that her son was injured the day before while at school. He told her he would review surveillance tapes.
Sept. 13, 8:43 a.m. — Malone reported that Mrs. Thomas came to AIM that morning and said her son was injured during the restraint process.
Sept. 13, 8:45 a.m. — Malone informed superiors that Lawnda Thomas came to AIM that morning and informed them that her son was injured during the restraint process. She said he was taken to a local hospital and airlifted to Atlanta. Malone said she had contacted Dr. Powell and program manager Dr. Kelly.
Sept. 13, 9:06 a.m. — Emails from Malone to Griffin, Wiggins and Kelly Sharen let them know they were inadvertently left off the communications with responding to the initial email.
Sept. 13, 9:45 a.m. — Powell sent an email concurring that he was not apprised of the incident the afternoon until the following morning so he was not able to process documents for Principal Reginald Griffin.
Sept. 13, 9:54 a.m. — Wiggins sent an email asking staff at Edgewood whether anybody reached out to the mother to check on the condition of the child.
Sept. 13, 2:37 p.m. — A request that certain videos should be saved was sent to Norman W. Cook. It specified which cameras and which times.
Sept. 13 — Blackwell filed an injury report with the Georgia Department of Human Services. It said a student was restrained in a classroom at Edgewood on Sept. 12 at approximately 2 p.m. It describes Mosley restraining the child at least times and reports Montravious picking up the handle of a metal dustpan "and swinging aggressively." When the child said his leg was hurt he was helped to a sofa in the room. Malone provided ice and a hot towel and attempted to contact his mother "without success." The morning after the incident Lawanda Thomas came to the school. She was told about the incident and she said he was injured and that after taking him to a hospital in Columbus he was sent to Atlanta for further treatment. The report indicates the School Resource Officer and the school administrator were called to the classroom where the incident happened.
Sept. 13 — Mosley filed a signed incident report. He wrote that Montravious was pacing around the room and picking up items. Mosley said he first "used least restrictive measures" but that the student "became physically aggressive." Mosley said the last restraint ended after 10 seconds "because of the way the BS implemented the hold to avoid getting hit by a long stick and spit on."
Sept. 13 — Lt. Consuelo Askew — the school resource officer — filed a police report. The case remains open.
Sept 13 — Fuller normally sends out immediate notification of any significant event. That was not done in this case.
Sept 14 — School board attorneys interview staff members at Edgewood.
Sept. 20, 2:54 p.m. — Malone requested a hospital teacher for Montravious
Sept. 20 — Lawanda Thomas hires the law firm of Forrest B. Johnson & Associates and attorney Renee Tucker is assigned the case.
Sept 21 — School district presented the first of two Open Records requests from Johnson & Associates.
Sept 23 12:06 p.m. — Fuller reported to Ellington that she had received an Open Records request from Johnson & Associates.
Sept. 29, 4:33 p.m. — Certified letters from the Johnson law firm were received informing school administrators and the school board that a lawsuit involving an incident at the AIM program was planned.
Oct. 10 — Slaton let the board know about the Sept. 12 incident at a closed meeting that followed the regular board meeting.
Oct 11 — Letters from the Johnson firm that arrived on Sept. 29 were personally delivered to board members by a courier due to an internal oversight.
Oct. 13, 9:22 a.m. — All On Georgia-Muscogee contacted Fuller for the first time and in an email requested an update on the incident at Edgewood. The first article was posted that morning.
Oct. 13, 2:09 p.m. — Fuller responded and said, "The district respectfully declines to comment on pending or threatened litigation."
Oct. 16 — On Sunday morning doctors told Montravious and his mother that they would have to take his leg on Tuesday.
Oct. 18, 11:14 a.m. — On the morning that the amputation was scheduled, a school district release said: "We extend our thoughts and prayers to our student who is undergoing medical treatment and to his family."
Oct. 18, 4:32 p.m. — Adding on to that earlier statement, Fuller said the person involved in the incident "is not an employee of the Muscogee County School District." Bryant Mosley was a contractor provided by Mentoring and Behavioral Services — a contract provider to the MCSD. She said he "is not presently providing services."
Oct. 18, 6-10 p.m. — In a four-hour operation doctors at Egleston Children's Hospital in Atlanta amputated the student's right leg just below the knee.
Oct. 21 — A news release issued by Fuller said after the incident on Sept. 12 the student was walking around and without distress.
Oct. 23, 8:30 a.m. — All On Georgia-Muscogee posted exclusive surveillance video from the school taken on Sept 12 that showed the teenager being carried up the hall and loaded bodily on to a school bus.
Oct. 27, 4:11 p.m. — Ellington denied the Ledger-Enquirer's Open Records Request for surveillance videos claiming they are part of a student's personal records. The attorney told the newspaper that video posted by All On Georgia-Muscogee was not released by the MCSD. "The video is obviously an incomplete picture of the events of the afternoon," he said.
Oct. 27 — Fuller issued a press release that said the All On Georgia-Muscogee video was not inconsistent with information previously released by the district that the student was not in distress and was walking after the administration of the restraint.
Oct. 30 — Attorneys from Johnson & Associates were invited to Columbus by school board lawyers to view a 25 minute surveillance video that showed Mosley slamming the child to the floor five times instead of three. The tape was shown but not released.
March 13, 2017 — On behalf of Montravious Thomas, Johnson & Associates filed a $25 million lawsuit in Muscogee County State Court against the Muscogee County School District and six other entities connected to the case.