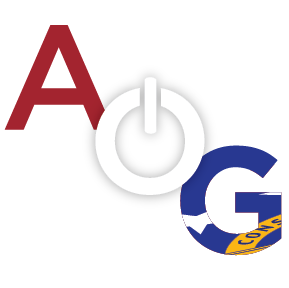 You will have to salute Tollie Strode Jr. and John House for being willing to serve the people of District 10 and, while you're at it, thank the two former soldiers for serving our country.
Others could join them, but at this point they are the only announced candidates for Skip Henderson's seat on Columbus Council which he intends to vacate on Feb. 14. And you can be sure the former Army officers know how to stand upright with their chin up, chest out, shoulders back and stomach in.

Strode and House have emerged as candidates for Henderson's old spot, joining a local ballot that is growing longer every day. Henderson officially relinquishes the citywide post on Feb. 14 to begin his campaign for mayor of Columbus.
Two other council members have drawn unexpected opposition. Bishop Gregory Blue of the Body of Christ International Church will oppose incumbent Jerry "Pops" Barnes in District 1and at-large councilor Judy Thomas will reportedly face former broadcaster Regina Liparoto.
On the Muscogee County School Board, additional openings have been created by at-large representative John Thomas' announcement this week he will not be a candidate for reelection. Thomas and Frank Myers of District 8 released a joint announcement earlier this week.
Former school board member Philip Schley and retired sheriff's deputy David Wright have indicated they intend to be candidates in District 8. Meanwhile, local attorney Hayden Barnes, who had considered entering the race, said Thursday night that he has decided not to run.
In District 2, Bart Steed, who challenged Thomas three years, has said he will run the vacant seat but he has not yet filed the proper papers.
Advanced voting will be held in Muscogee County between April 30 and May 18. The general election comes up on May 22.
Listed below is an up-to-date summary of potential candidates from which local voters will be able to chose from:
Mayor of Columbus
Danny Arencibia
Beth Harris
Skip Henderson
Charles Roberts

Columbus Council
District 1 — Jerry "Pops" Barnes (I) and Gregory Blue
District 3 — Bruce Huff (I) and Juanita Upshaw

District 5 —Charmaine Crabb 
District 7 — Jeremy Hobbs, Garrett Lawrence and Evelyn (Mimi) Woodson (I)

District 9 (At-Large) — Regina Liparoto and Judy Thomas (I)
District 10 (At-Large) — John House and Tollie Strode Jr.

Muscogee County School Board
District 2 — Bart Steed
District 4 — Naomi Buckner (I)
District 6 — Mark Cantrell (I) and Robert Mathias Roth

District 8 — Philip Schley and David Wright
At-Large — Kia Chambers (I)
I — INCUMBEMT