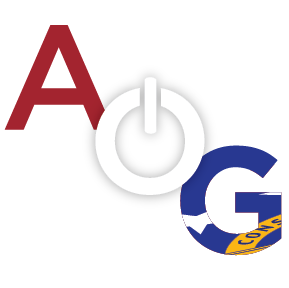 After 21 years as a vital member of Columbus Council, Skip Henderson is preparing to step aside and begin a spirited campaign that he hopes will lead to his election as the 70th mayor of Columbus.
Henderson announced the timetable for his mayoral campaign on Monday morning. He said his final council meeting will be on Tuesday Feb. 13, and that he will formally resign his District 10 at-large position the following day.
"I have been a part-time legislator for 21 years and now I am looking for an opportunity to dig deeper into leading a city that I love," Henderson said.
The non-partisan mayoral election will be held on May 22, with advanced voting scheduled between April 30 and May 18. Qualifying for candidates is March 5-9.
Henderson will be the early favorite in a race that currently includes former Muscogee County School Board member Beth Harris, TSYS computer analyst Charles E. Roberts and Rivertown Ford executive Danny Arencibia. A fifth candidate, Christina Thorington, announced her intent to run in December but election officials recently notified her that she was ineligible because she did not register to vote in Muscogee County until last year.
They will be seeking the office now held by Tomlinson — only the second two-term mayor since the consolidation of city and county governments in 1971. The city charter does not allow her to hold the office more than two terms.
Henderson, a second generation Realtor in Columbus, is a Team Leader at Keller-Williams Realty, River City. He is a 1977 graduate of Columbus High School and attended the University of Georgia and the former Columbus College.
He has served alongside four mayors: Bobby Peters, Bob Poydasheff, Jim Wetherington and Teresa Tomlinson along with scores of councilors. "Everyone of them brought something to the table," the 59-year-old Henderson said. "I have learned from each of them — things to do and things not to do."
But the leader that Henderson hopes he can  always emulate is his father, Retired Lt. Col. Berry Henderson.
"Dad has always found leadership roles and he will always be my model. He has taught me that if you work hard enough you can solve any problem that gets in your way. He's the reason I'm committed to service."
Henderson said keeping residents of Columbus safe will be his primary concern as mayor. His years chairing council's budget committee will also be important as he deals with the city's growing revenue concerns.
"We have to deal with crime for it is so often a huge rotting indicator of deeper concerns," he said in a recent interview. "We must face the issue of poverty for with all the amazing things we've accomplished, poverty is still a major concern."
Former U.S. Army officer and West Point graduate Tollie Strode has already announced that he will  seek Henderson's citywide post on council when a vote is taken in May.