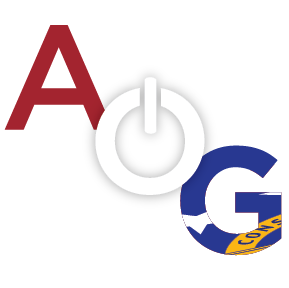 When Danny Arencibia tells voters he wants to be the next mayor of Columbus, he delivers that message in English and Spanish and, when he advertises his campaign, he also uses two languages.
The 43-year-old Arencibia is the finance manager at Rivertown Ford in Columbus and this is his second venture into politics. In 2012, he ran against Rep. Calvin Smyre in House District 135 and garnered only 23 percent of the vote.
This time around he is one of four candidates going after the seat held by two-term Mayor Teresa Tomlinson who isn't eligible to run for re-election. Others in the race are veteran Councilor Skip Henderson, former Muscogee County School Board member Beth Harris and political newcomer Charlie Roberts.
Arencibia — a father of four and the son of Cuban and Mexican immigrants — announced his candidacy in a recent edition of Eco Latino, a weekly Hispanic newspaper serving Columbus. Phenix City and Fort Benning. His announcement was printed in English and Spanish. The English language version follows:
*****
 Now is the time for leadership that has its foundations built on taking on our city's toughest challenges and conquering them.
As he former owner of Gallery 13, an all ages youth venue, in ministry and outreach, as a finance manager of one of our most successful local (car) dealerships, I have a history of fighting uphill battles that end in positive change.

I am proud to be the son of immigrants, and to be born here in the United States. My father came from Cuba and my mother from Mexico. My parents have shown me what true hard work can accomplish. I am proud of my heritage and proud to be part of a city that is beginning to learn to embrace its diversity.
I have been a proud Columbus resident for 20 years. I've worn out the soles of more than one pair of shoes walking the streets of Uptown. I am a deeply involved community servant who wants to serve his city.
In my work here in Columbus, I have learned that what matters is not your name, the color of your skin, or the promises you make but what you get done. Diving into serving this community and standing side by side with citizens from all walks of life is where I learned that people get more done when they work together. It is when we sand united in a new path, that we will stand strong in taking on tough issues.
It is time to move our community forward and get this city back on track. We need to balance our city budget and foster a pro-business environment in order to grow our economy and create jobs. We need to take a strong stance on crime, all the while unifying our citizens in a genuine and wholehearted sense of community.