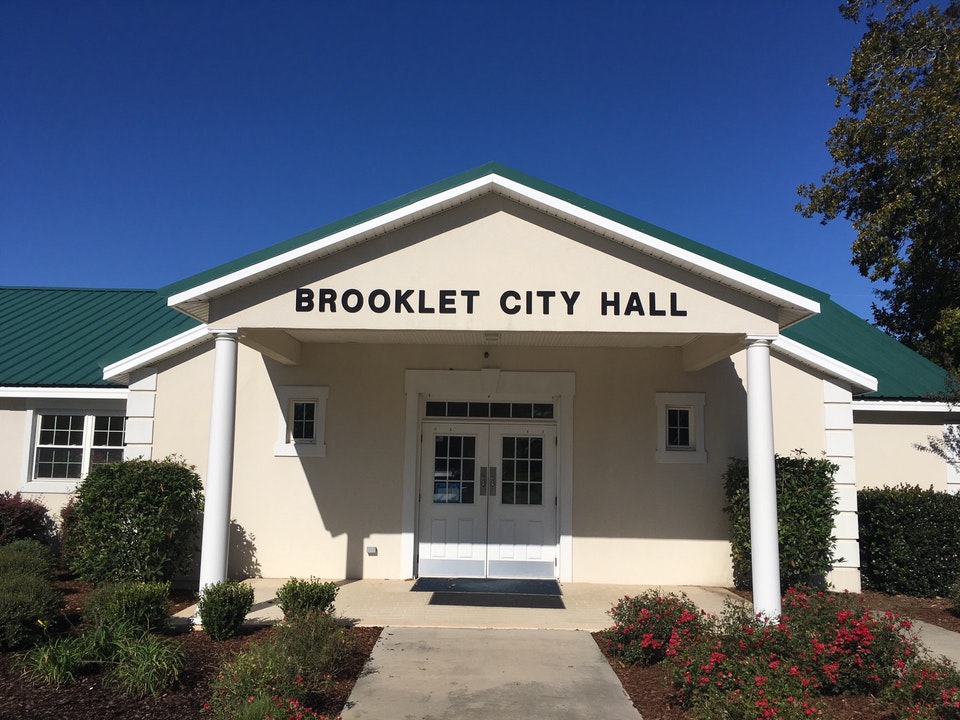 The Brooklet Council convened a meeting Thursday evening for the purposes of going into executive session to discuss personnel. The special-called meeting drew a packed house full of citizens concerned about forthcoming decisions by Council following two recorded confrontations in the week prior with Brooklet Police Department officers.


After a brief prayer, Mayor William Hendrix told members of the audience that no public comments would be accepted during the meeting and that anyone wishing to speak should return to the regular council meeting scheduled for 7:00 PM on Thursday, February 15.
Councilman Russell Davis protested the motion to go into executive session, stating he did not think the council should go into the closed conference room. The motion passed 3-1, with Davis dissenting and Councilman Randy Newman absent due to a medical issue. He did arrive later during the session.
After one hour and twenty minutes in executive session, Council returned to chambers and Mayor Hendrix announced two council members would supervise the police department, Greg Schlierf and William Griffith, while the city searches for a new chief. Because council members will supervise the department, no interim chief will serve, meaning Baker – a Sergeant in one of the videos- will not serve as interim Chief, as previously and errroneously reported by another news outlet.
Cindy Lee, the woman featured in the now-viral videos, was present at the meeting with her attorney Keith Barber.