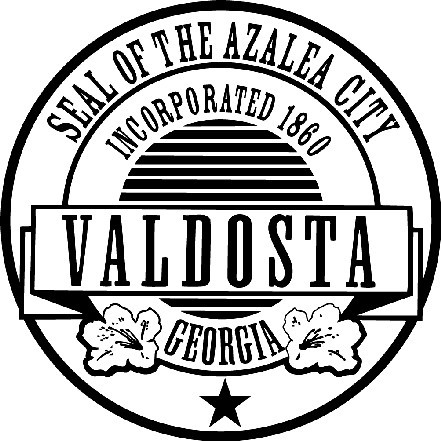 During the Georgia Municipal Association's (GMA) Annual Convention, held June 21–25 at the Savannah International Trade and Convention Center, Valdosta Councilmember Vivian Miller-Cody was inducted to the GMA Board of Directors as the District 11 First Vice President.

Valdosta Mayor John Gayle, City Manager Mark Barber, and the Valdosta City Councilmembers were present as Councilwoman Miller-Cody was sworn into her new position during the Annual Awards and Installation Luncheon at the convention.
"I am so elated to be able to represent District 11.  This is a position that will allow me to advance in many different areas. I will be able to network with other District officers as well as representatives from the other 538 cities across the state. I am honored to serve as a representative for the City of Valdosta," said Councilwoman Miller-Cody.
Councilwoman Miller-Cody has most recently served as a Municipal Representative on the Southern Georgia Regional Commission, a regional planning and intergovernmental coordination agency which serves 45 municipalities and 18 counties in Southern Georgia.
Also during the GMA Convention, Councilman Eric Howard was awarded as a Municipal Training Institute Certificate Recipient. Councilman Howard earned his Certificate of Recognition by completing 42 hours of training, including at least 18 hours from a required list and the Newly Elected Officials Institute. Nearly 100 municipal leaders were recognized at GMA's convention for their commitment to continuing education.
"We are proud of Councilwoman Miller-Cody and Councilman Howard for their outstanding achievements. These recognitions show their dedication to serving the citizens of Valdosta," said City Manager Mark Barber.
Information from City of Valdosta