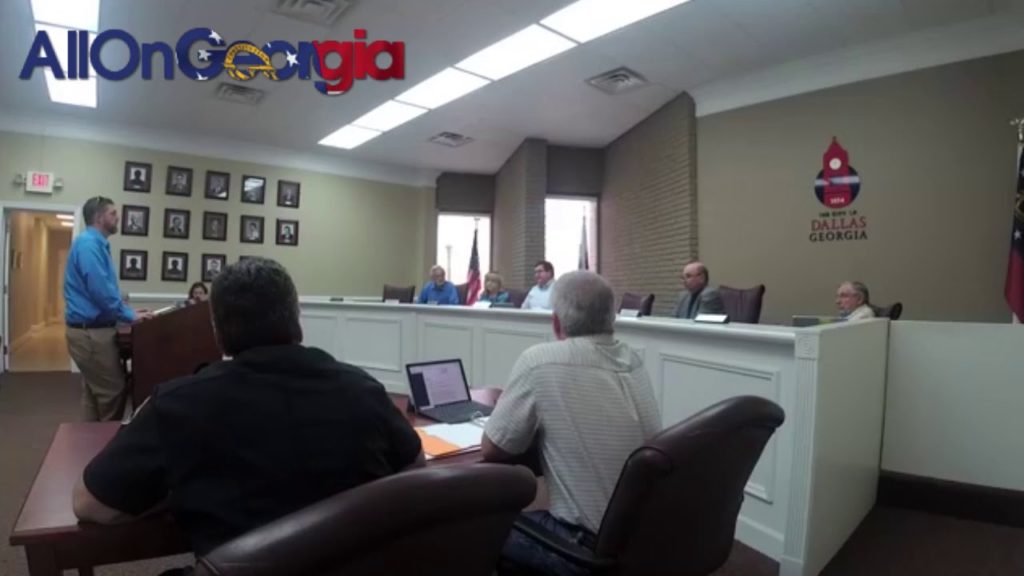 During the April 2, Dallas city council meeting Dallas resident Brian Hardin took the podium and addressed the mayor and council. Mr. Hardin spoke about several things that were of concern to him but he also spoke about the Brewpub. He asked Mayor Boyd Austin to explain why the brewpub wasn't opening, "what is the hold-up?"
The video below is the 6:52 clip of the approximately hour-long meeting that specifically contains Mayor Austin's response to Mr. Hardin.
AllOnGeorgia spoke with Mr. Hardin a few days after the meeting to find out if he had any questions or comments regarding the mayor's response. Mr. Hardin said he was confused by the Mr. Austins response. He said, "I appreciated his input but he made Gary the one at fault for not having sprinklers, right after he said there were problems with the water pressure?" He then invited Mr. Austin to join a Facebook page dedicated to the revitalization of the downtown area of Dallas. The page is called Revive Dallas Georgia and can be found here.
It is worth noting that some in attendance said Mayor Austin's response was different than previous responses to similar questions and felt this was due to the attendance of Commissioner Chairman Dave Carmichael and Post 1 Commissioner Ron Davis at the meeting.