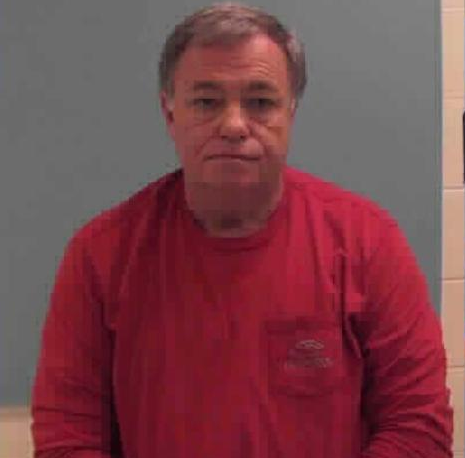 A police chief in southwest Georgia has been arrested by the Georgia Bureau of Investigation.

The state law enforcement agency announced Tuesday that Cairo Police Chief Keith Sandefur was arrested for two counts of theft by conversion.
The GBI says an investigation was initiated on September 12, 2019 at the request of  District Attorney Joe Mulholland into information received about possible criminal activity
by Keith Sandefur. During the course of the investigation, it was discovered that Sandefur allegedly purchased property and charged it to the City of Cairo. The property was given to civilian associates of Sandefur, which has since been recovered by the GBI.
Sandefur was booked into the Grady County Jail Tuesday afternoon, but he has since bonded out. He also resigned from his position with the city.
WCTV published a statement by Cairo Mayor Booker Gainor about Sandefur's arrest:
On behalf of the City of Cairo, I am saddened to learn of the recent arrest of our Chief of Police. Chief Keith Sandefur is a well respected individual throughout our community and has been employed with the City of Cairo for 39 years and Chief of Police for 24 years. The City of Cairo does not take these allegations lightly and is fully cooperating with the investigation led by the GBI. At this time I yield questions regarding the current chargers to the GBI. We thank you for your patience and cooperation at this time.
This case is active and ongoing. Once completed, the case file will be turned over to the District Attorney's office for review.