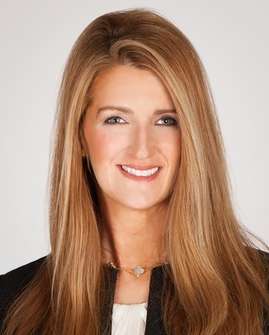 Governor Brian Kemp announced Wednesday morning that businesswoman Kelly Loeffler would succeed outgoing Senator Johnny Isakson who is stepping down at the end of the year.

Loeffler has no political experience, but rose to the top of the stack of more than 500 applications for the appointment this fall.
"From the farm to the New York Stock Exchange, Kelly Loeffler has lived the American Dream. I'm confident that she will work every single day to keep that same dream alive for our children, grandchildren, and generations to come. Kelly Loeffler will stand with the President, Senator Perdue, and their allies in the U.S. House and Senate," Governor Kemp said. "I'm excited to appoint Georgia's first female Senator in nearly 100 years – but, more importantly, I'm excited to appoint a life-long Republican who shares our conservative values and vision for a safer, stronger Georgia.
U.S. Senator Johnny Isakson:
"I congratulate Kelly Loeffler on her historic appointment to the United States Senate. Kelly's business experience and acumen will be an asset to Georgia and the Senate. The same tireless work ethic that has helped her succeed in business will also help her succeed in serving Georgians and our nation. It has been the honor of a lifetime for me to serve this great state in the U.S. Senate, and my staff and I will work closely with Kelly to ensure a smooth transition."
U.S. Senator David Perdue (R-GA):
"My number one goal is to continue the best economic turnaround in U.S. history and focus on the needs of the people of Georgia. The only way to ensure that happens is to advance President Trump's agenda in the U.S. Senate. While Senator Isakson leaves behind big shoes to fill, I look forward to working with Kelly Loeffler, my new partner in the U.S. Senate, to continue that positive change for Georgia and our country."
National Republican Senatorial Committee (NRSC) Chairman Senator Todd Young (R-IN):
"Governor Kemp made a phenomenal pick by appointing successful business and civic leader Kelly Loeffler. Her business acumen and leadership gives Georgia a unique and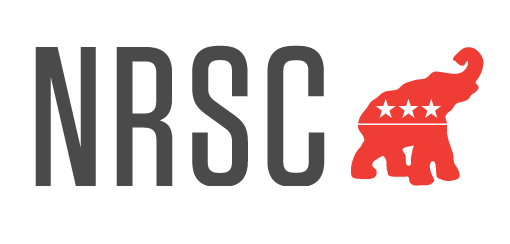 valuable voice in the U.S. Senate who can help President Trump and our Republican majority continue to bolster a record-breaking economy, strengthen our military and confirm constitutionalist judges. Loeffler is the principled conservative leader that Georgians can count on to run alongside the President and Senator David Perdue to victory in November."
U.S. Senate Majority Leader Mitch McConnell (R-KY):
"I welcome Governor Kemp's announcement that he will appoint Kelly Loeffler to serve the people of Georgia as their next United States Senator.
"Everybody knows that a generational leader like Johnny Isakson is irreplaceable, but Ms.
Loeffler has an impressive record in business and community leadership. I am confident she is well prepared to continue Sen. Isakson's historic legacy of advocating for veterans, strengthening our national defense, and fighting for middle-class families.
 
"I look forward to the Senator-designate joining our Republican majority in January as we continue to focus on fighting for American families, rebuilding our armed forces, and confirming impressive men and women to our federal courts.
 
"Senator-designate Loeffler will have my full support for reelection in 2020 as a Republican incumbent and I encourage all my colleagues to join me."
Democratic Party of Georgia Chairwoman Nikema Williams:
"Today's appointment showcases exactly where Brian Kemp's and Georgia Republicans' priorities lie: with their own special interests, instead of the people of Georgia. After a reckless process where political games were put ahead of the public good, Kemp chose one of his own donors who will be nothing but a rubber stamp for today's GOP agenda.
Kelly Loeffler has already made it clear that she will not be an independent voice for our
state, and instead will fall in line with Donald Trump, David Perdue, and today's Republican Party. Like her colleagues, Kelly Loeffler will have to run on the GOP's toxic record of ripping away health care protections from Georgians and giving corporations a trillion dollar tax handout while leaving Georgia's working families behind.
Along with Donald Trump, David Perdue, and her fellow Georgia Republicans, Kelly Loeffler represents an endangered species: her time is running out, and we look forward to electing her replacement in November 2020."
 The Senate Leadership Fund:
"Governor Kemp's selection of Kelly Loeffler to serve as Georgia's next Senator is historic. As a successful businesswoman, Loeffler will join President Trump in bringing an outsider, non-politician perspective to Washington.
"We can't allow Democrats to make Georgia a battleground for the Senate majority and the presidential election. Kelly Loeffler has what it takes to hold this seat. We are excited about Loeffler's candidacy, and if she needs our help, we'll be there."
Sarah Riggs Amico, Candidate for US Senate:
"Governor* Kemp's appointment of GOP mega-donor Kelly Loeffler to the US Senate (over Donald Trump's preferred nominee) shows that even the president's closest allies see him as a liability. Ms. Loeffler's appointment is also an open acknowledgment that the GOP is
struggling desperately with women voters. Unfortunately for the Georgia GOP, Georgia women won't be fooled so easily. Kelly Loeffler is anti-choice and does not believe in a woman's right to privately make her own reproductive healthcare decisions."
Amico continued, "As a GOP mega-donor, Kelly Loeffler can be reliably expected to follow the lead of the gun lobby and the NRA, rather than doing her job as a public servant to focus on how to make sure my daughters — and kids across our country — aren't traumatized by active shooter drills and the threat of gun violence in their schools. At the end of the day, Georgia voters are not going to allow their representation in Washington to be sold to the highest bidder, and they're going to replace her come November 2020."