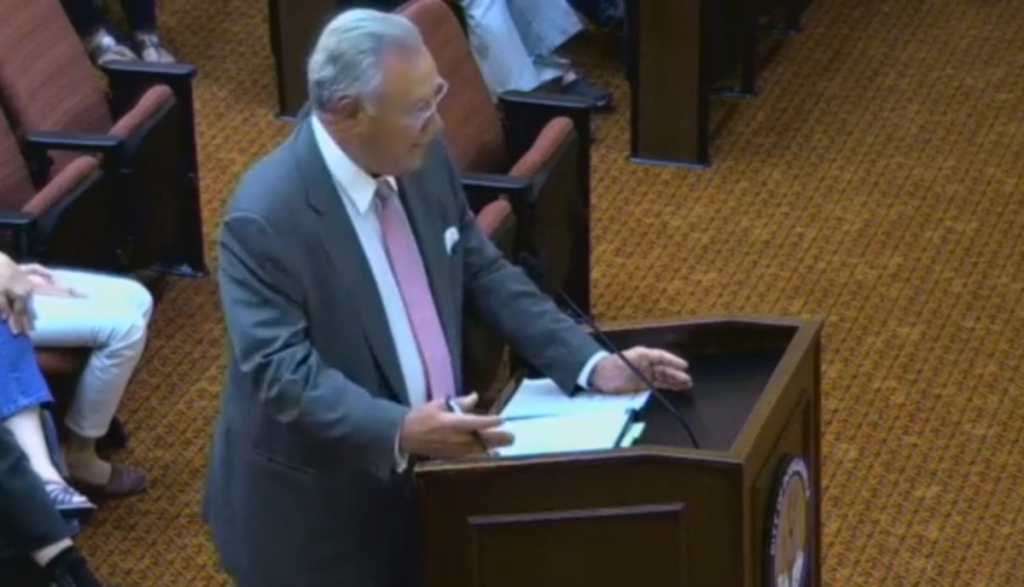 The Douglasville City Council meeting on Monday evening once again served as host for a passionate and spirited discussion surrounding Bart Boyd of Georgia Stone Products application to create a "Portable Rock Crushing Plant" near West Strickland St and Flat Rock Rd in Douglasville.
Doug Dillard, attorney for Bart Boyd of Georgia Stone Products would address the council first on the issue, telling the Council that he believed that Georgia Stone Products had "adequately covered" the issues raised by the opposition during the last meeting.  Dillard stated that Boyd had "satisfied the development codes for preliminary approval."
Local citizen Curtis Shipley reiterated his previous concerns that this operation would be a "mining operation" which is outside of the Development code, further explaining differences in what can and cannot be done outside of a mining operation.  Beth Johnson, a former City Councilwoman, expressed her feelings that this plan currently did not meet code in multiple areas. Johnson did concede that Boyd could correct the issues she brought forth an resubmit the application but insisted that the City must deny under the currently Development plan before them.  Beth Johnson again reminded the Council that this property is in a Conservation Use Easement, stating that the easement could be removed, but that it must be removed before the City approves the development plan, not after.
Aaron Ruffin, interim Community Development Director reported that he has issues with a fifty foot setback, which in his interpretation made the plan invalid.
Councilman Mike Miller, Mayor Rochelle Robinson and others would express concerns about the array of variables presented.  Councilman Mark Adams would make a motion that the agenda item be tabled.