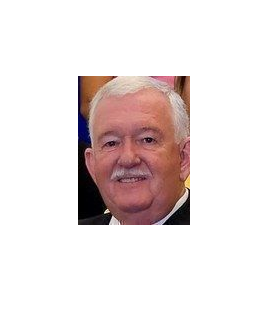 The Tattnall County Board of Commissioners were given unfounded legal advice at their regular meeting Monday morning by longtime county attorney Joe McGovern.


The Commissioners approved the agenda at the beginning of the meeting which included an item to appoint an Open Records Officer for the county. This is permissable under the law, per O.C.G.A. § 50-18-71(b)(1)(B) which allows a local government to appoint one person to be in charge of ensuring all open records requests are fulfilled according to the law.
According to the resolution, County Clerk Christy McCall will be responsible for Open Records Requests pertaining to the Tattnall County Board of Commissioners, Tattnall County Board of Roads and Revenues, Tattnall COunty Board of Elections and the Tattnall County Board of Assessors. Should McCall be absent or unavailable, County Manager Frank Murphy will respond and fulfill requests.
"We're getting more and more of those every year," McGovern said.
But during his explanation, McGovern misled Commissioners on the policy they should adopt.
"I have a concern. If someone sends in an electronic request, you don't really know if that person is really there or not," McGovern told Commissioners. "All you have to do to respond to the Open Records is give them a date and a time for them to look at their records and I would suggest that Christy or whoever we designate have a policy that if someone just sends something in with an email address, we don't know if they're Adam or somebody from somewhere else or who knows, that we just routinely tell them come by and do it on a certain day, that way we know who that person is who is making the request, not some organization out there that is pushing some sort of agenda."
AllOnGeorgia indicated that a policy such as that would be illegal.
McGovern: "What?"
Szilagyi: "That's illegal. You can't do that."
McGovern: "What's illegal?"
Szilagyi: "To require someone to come in person to file an open records request."
McGovern: "I didn't say 'come in person to file an open records request.' What I said is 'When they send something by email, you can respond to them and say the records will be available on this particular day and you can come by and copy them."
Szilagyi: "The law says they can be emailed back, a person doesn't have to come in."
McGovern: "I know what the law says."
Szilagyi: "I don't think you do."
McGovern: "I'm sure you don't think I know the law."
A perusal of the law as published by the Attorney General, the enforcing agency of the law indicates otherwise:
O.C.G.A. § 50-18-71(b)(2) specifically reads, " An agency shall permit receipt of written requests by e-mail or facsimile transmission in addition to any other methods of transmission approved by the agency, provided such agency uses e-mail or facsimile in the normal course of its business."
The use of the word "shall permit requests" by email – instead of "may" illustrates that the county must accept email requests. Additionally, O.C.G.A. § 50-18-71(c)(1) reads permits that documents be provided electronically.
McGovern is no stranger to legal blunders in the the public eye. In 2017, he sent a letter to AllOnGeorgia alleging criminal misconduct after an article was written on the Magistrate Court judge. The law, even then, proved to be on the side of AllOnGeorgia.
The complete version of the Open Records Act, per the Georgia Attorney General's Office website is below.
The video of the meeting is below the PDF and the discussion on this subject begins at the 28:20 mark.
OPENGOV__Open_Records_Act_March_2016