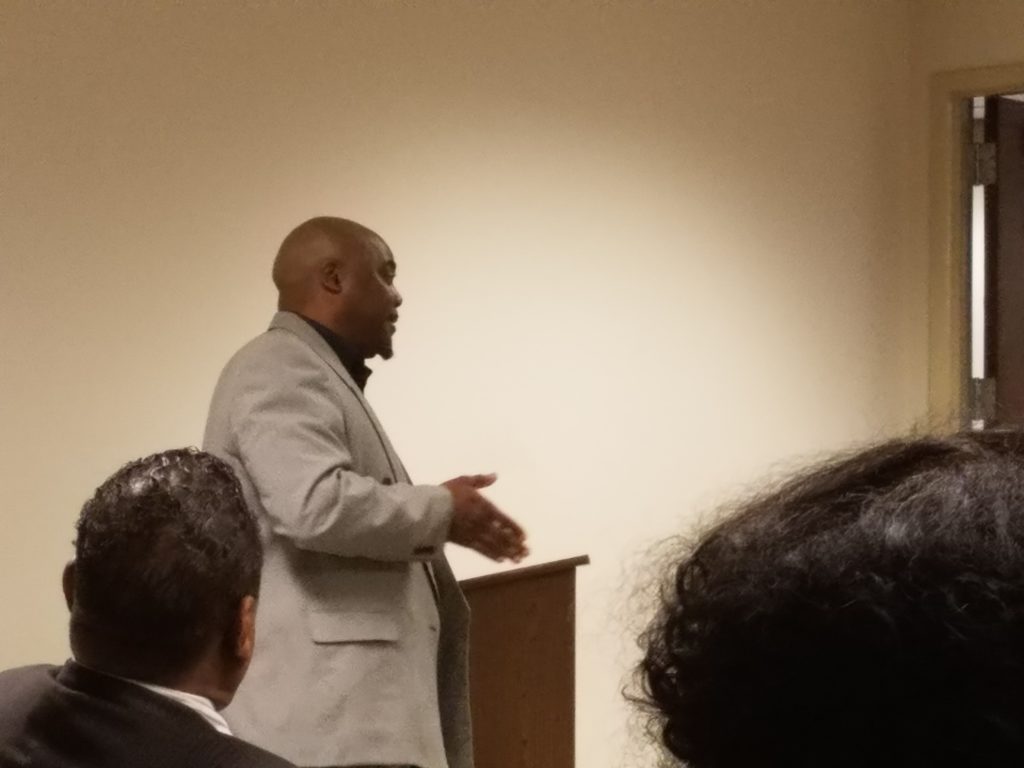 The Douglas County Board of Elections held a special called meeting on Tuesday morning to decide on the qualifications of Andre London to run for Post Commissioner of District 3 in Douglas County.  According to the Secretary of State website, London qualified on March 5th as a Democrat to run for the Post, which Republican Mike Mulcare is retiring from at the end of the session.  After a unanimous vote, Andre London was disqualified from Post 3 Commissioner's Race. With London out of the race, Democrat Tarenia Carthan is left as the sole Democrat on the ballot in the November General Election.  Opposing Carthan will be either Republican Francisco Artley or Republican Leonard Amundson, which will be decided during the Republican primary on May 22nd.

Elections supervisor Milton Kidd stated that several phone calls and e-mails were received from local citizens who reported that London lived in District 4.  Because of these reports, Kidd had a duty to report these allegations to the Board of Elections, who called a meeting to act upon them.  London stated that he was now aware that he lives in District 4 but expressed concerns about why this was brought up "fifty-six days later" and not at the time of qualification.  London stated that the map appeared to show Reid Rd in District 3 and that it was an honest mistake.   Chairman Bob Camp expressed his understanding, stating "I completely believe you one-hundred percent when you say this was an honest mistake" before going on to add "it is incumbent on the candidate who wants to run to know these qualifications." London stated that he would have happily qualified for District 4 had he been notified at the time of qualification.
Here is the map in question, with Reid Rd circled.
Here is another, clearer map that shows Mr London's property.
Much concern was expressed by both London as well as citizens as to why this was not caught sooner.  Local citizen Melissa Johnston would remark during public comment on the matter that "maybe the lines are not as well defined as they should be."
After hearing remarks from the candidate as well as the public, Chairman Bob Camp called for a motion. A motion came to disqualify Andre London from the Post 3 Commissioners Race.  The motion would pass unanimously.
In related elections news, Christina Peterson, candidate for Solicitor General, has a hearing in Judge McClain's courtroom at 9:30 on Wednesday, April 25. This hearing will be an appeal of the BOER decision not to disqualify Solicitor Candidate Rudy Harris.  On Friday, April 27 at 10:00AM, Dr. Ebony Star Baker, running for District 2 on the Board of Education, will have a hearing regarding a challenge to her residency in the regular meeting room of the Board of Elections on the 1st floor of the courthouse.
Questions still exist as to what these late challenges will do ballots and whether London's name will still be on the ballot.  AllOnGeorgia will update this story when that information is received.