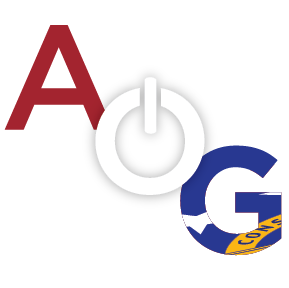 The Phoenix Wrestling team of Sonoraville High School established a new bar for a group already boasting a pair of 2x State Champs. While Bremen has held a 10-year lock on 3A's Area 3, and just edged out the Phoenix in Area Duals a few weeks ago, Sonoraville adjusted their young line-up, made some tweaks in the practice room, and absolutely destroyed the competition en-route to ending Bremen's decade-long streak and winning the Area Championship.
Sonoraville placed a staggering 8 wrestlers into the Area Finals where they went 7-1. The impressive finished is magnified to mind-boggling proportions when you consider this important fact…. all 8 Phoenix wrestlers advancing to Sectionals are UNDERCLASSMEN!
"It takes time to build a championship culture – I have preached since day one and still do every day to do the things on a consistent, daily basis that will put you in position to be successful. The kids in this program are believers and Expect to Win when they step on the mat.  It takes a supportive administration, supportive parents, and some key behind the scenes people to do the things we are doing. There is something real special happening as we speak. As I tell the kids Dream Big and let's make Sonoraville Great," said Head Coach Randy Steward.
TEAM SCORES
Sonoraville is now the king of Area 3 with a team score of 217.5. Three other wrestlers worked their way into Top-6 placement and scored team points for the Phoenix; however, it was the 7 Area Champs who kicked open the door for Sonoraville to take over the top spot. Bremen was a full 30 points behind the Phoenix with Lovett nearly 40 points behind them.
TEAM SCORES-TOP 5
1- Sonoraville 217.5
2- Bremen 185.5
3- Lovett  149
4- Adairsville 110.5
5- Ringgold 102.5
INDIVIDUAL CHAMPS
Freshman phenom, Eli Knight (106) started things off for Sonoraville with a dominating performance on the mat. Despite only being a freshman, Knight has entered nearly every tournament as the top seed and shows no signs of letting up. With two major revenge wins already this season, Knight has one more grudge match to win and even the score in order to claim his first state title.
Sophomore Hector Arbos (113) has to battle all year just to earn a spot in the stacked Phoenix lineup. Arbos did more than earn his spot, he took the #4 seed and turned it into Area Gold and placed himself in a prime spot for Sectionals.
Another sophomore, Allen Stone (120) had a long road to recovery just to get back on the mat. Plagued by ankle injuries, Stone has had zero contact through all of November and the bulk of December and has had only 3 weeks to knock the rust off and get up to match speed in preparation for the Area Tournament. A loaded practice room and dedication in the weight room have been key factors to Stone's rapid return and he had revenge in mind after working his way to the Area Finals where a rematch with Ringgold's Logan Skeen awaited. The last match was a brutal loss for Stone and has served as a goal post ever since. Stone's 4-2 OT win was named Match of the Day, and highlighted the rivalry that will undoubtedly carry through Sectionals and into the State Tournament.
The middle weight classes in Sonoraville are the stuff legends are made of and Jayce Derryberry (126) has faced a daily proving ground in the Phoenix practice room in an effort to wear the Red & Gray of the starting line up. The work has paid off as the sophomore plowed through the competition and snatched the Area Championship. Derryberry still has work to do to achieve his final goals and time will tell if his commitment to those goals is as big as his heart.
At 132 lbs and 138 lbs, the names Hunt and Burdick have been the most dominating lights-out combination in the state. Tyler Hunt (132) is one of a very small group of wrestlers to become a 3X McCallie Invitational Champ, and his Super 32 placement have kept him ranked in the Top 15 wrestlers in the country. Competing in freestyle and Greco/Roman have turned Hunt into one of the most complete, all-round athletes  at any weight class. The 2X defending State Champ picked up his 3rd Area Crown and has his foot firmly on the accelerator.
Trevor Burdick (138) does one thing better than any wrestler in the state of Georgia. Win when it counts. Burdick is undefeated on the year, but more importantly, is undefeated in State Championship matches since… he was five years old. Burdick rolled off a historic 9 consecutive Youth State Championships before posting back-to-back State Titles in GHSA competition. The consistency is almost overwhelming when faced with a list of names that have fallen along the way, including the 4-year stretch in which Burdick didn't allow a single point to be scored against him throughout the State Tournament Level. This Area Crown is one more step for Burdick toward much larger goals for himself and his Phoenix team.
At 182 lbs, Charlie Brown has a name that may bring a smile to your face but his wrestling will bring to mind a completely different style of Schultz. Brown has overcome adversity this season, as the sophomore usually faces much older competitors at this weight class. Brown has a goal of reminding Phoenix fans that the team is more than just a group of light weights. This Area win is step one-of-three for Charlie Brown. Sectionals next week will be step two.
John Solomon Knight (195) has had flashes of brilliance throughout his career but is still searching for the consistency that will make him a champion. Knight has all the tools to take his wrestling to the next level once his determination matches his potential. Sectionals will be a shot at redemption for Knight who looks to improve on his 2nd Place Area finish.
Area Placers
Sonoraville capped their epic Area performance off with three additional Placers in freshman Davin O'Neal (145) 5th, senior Ryan Redd (220) 5th, and sophomore Brandon Bristol (285) 6th.
While only the Top 4 Placers in each weight class will advance to Sectionals, these three wrestlers picked up valuable team points by earning a spot on the podium for the Phoenix, and two of the three will return again next season to contribute for Sonoraville.
Next Up
The 
Seven Area Champs
 and 8 wrestlers advancing to Sectionals keep the Phoenix well in the hunt for a big team finish at Sectionals. The Sectional B Tournament will again be hosted at Bremen 
February 3rd
, where the top 4 Placers will be moving on to the Traditional State Championship in Macon, Georgia.
Photos contributed: S. Stone