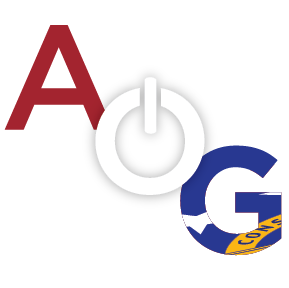 SENIOR NIGHT, O' WHAT A NIGHT
The Bulldogs opened the game on fire with Jayce Harris and Jarret Van Gurp putting up 10 combined points in the first period. The Indians had their work cut out for them as Trion led 16-9 by the end of the first. "I knew going into it that our game against Trion would be difficult," said Chattooga Coach Jared Groce. Harris and Van Gurp's hot start set the pace of the game throughout the first half as the Bulldogs kept the Indians on their heels. "I thought that the tempo of the game was where we wanted it," said Trion Coach Levi Hatcher.
During the 2nd quarter, it was Indian junior Devin Price scoring eight that put the Indians back in the game with a 28-25 lead at the half. Chattooga's Coach Groce mentioned the momentum propelling the Bulldogs coming into the game, "We had played 3 up-tempo teams in the previous 4 days, and Trion is playing as well as anyone in our area right now. I have to give Trion a lot of credit for giving us all we could handle."
The second half of the game was a physical battle of wills as Chattooga out-scored the visiting Bulldogs 22 – 18, giving the Indians the win, 50-45. With an offense that averages 73 points per game, Chattooga has only been held to 50 or less three times this season. "I thought that the environment was second to none. Both teams played their hearts out. . Keeping them to 50 was no easy task. They were just able to make a few more plays down the stretch. I was proud of the way my guys battled," Hatcher said.
Groce went on to express pride in his young team's ability to overcome the early deficit, play from behind and pick up the win. "We lacked some intensity on defense. We settled for bad shots on offense. Most of our shots were flat. These are all signs of our guys being tired. It didn't help that Trion went on an early run and we had to play from behind. I'm proud of our boys for making the plays they had to make down the stretch to grind out a win," Groce said.
The game also marked the final match-up between cousins Jarret Gill and Clayton Johnson, who have played against each other their entire high school career. One cousin wears blue, one wears red. Gill and Johnson went all out on the court and, after the game, shared a final hug wearing the Red and Blue.