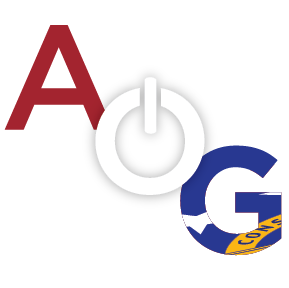 Sometimes a win is more than a win…


Trion's Tuesday night 52-49 win over Christian Heritage was an epic win and, most likely, clinched a state playoff spot for the Bulldogs (13-8, 4-5 in Region 6A-A) before the region tournament even starts. This was the Bulldogs first win over Christian Heritage in three years (since 1/13/15) and was redemption for the 28-point loss Trion suffered against the Lions just two weeks ago.
Single-A uses Power Rankings to determine most of the basketball playoff spots and Trion, ranked 16th on the public school side coming into the game, will see their ranking rise following the win over Christian Heritage, the private side's No. 6-ranked team. The win gives the Bulldogs momentum as they head into the final stretch of the season and prepare to face-off against the Chattooga Indians this Saturday.
Christian Heritage (17-2) entered the contest looking to rebound from their first loss of the season at the hands of power-house private school, North Cobb Christian. The Lions had knocked off North Cobb earlier in the season 100-99 in a four-overtime match up.
For the Bulldog's leading scorer, following up on his career-high scoring 30-point game against Bowdon, Jarret Van Gurp said the Christian Heritage win, "was the biggest win of my career at Trion".
"The guys executed the game plan that we drew up. They played with so much passion and heart. We got down by eight in the 4th and never wavered," Trion Head Coach Levi Hatcher said.
"We went down eight last time we played them and we gave up. So this time around we buckled in, put our heads down, and pushed through and overcame the deficit," said Van Gurp.
Trion guard Blaine Woody hit a clutch 3-pointer to start the comeback. Jayce Harris scored 14 points and Van Gurp added 17 points to seal the win.
"Best memory of my basketball career by far, we have never had an upset that big," said Jayce Harris.
After dropping five in row in mid December, the Bulldogs have been on a 9-3 run, including major wins over 5A Ridgeland, and rivals Bowdon and Christian Heritage.
This Saturday, the Bulldogs head south down Highway 27 for the second game in the cross-county rivalry match up against Chattooga. The Bulldogs are looking to avenge the 14-point loss from game 1 in the series.