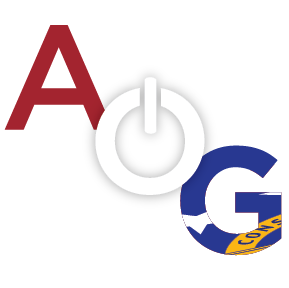 Gordon Powers has blown his whistle for the final time as the head football coach and Model High School, and "maybe" for the final time altogether. "The pilot light is still burning, so the door is certainly still open." Powers said of the potential for his return to the sidelines. After 36 years, and 400 games, he has decided it's time to change his priorities from X's and O's to being a full-time husband, father, and grandfather. At least for now.
Powers began his high school coaching career in 1983 at only 24 years of age, as the head coach at Westfield High school in South Georgia. There, he lead the Hornets to two state title game appearances. He would go on to serve as an assistant coach at Northside Warner-Robbins, and Northwest Whitfield before moving to Kentucky and eventually leading Owensboro High to two more title tilts. In his time in Kentucky, he would also see two of his players move on to the ranks of professional football.
He returned to Georgia in 2003, taking on the task of reviving a Model High program that had won only four games over the previous three seasons, including an 0-10, 2002 season. In his first season, Powers put the Devils back into the playoffs for the first time since 1996.  In 2008, he took a step back from football, but his "retirement" would only last three years, as he would be called back into action to put a struggling Model program back on track. The 2012 season would be the first of Five consecutive winning seasons, and five consecutive playoff appearances for the Devils. Two things that no other coach in the history of Model football had ever accomplished. In Powers' 12 total seasons, over two stints and MHS,  the Devils qualified for the state playoffs 6 times.
While gathering more than his share of accolades over a long career, he doesn't necessarily want to be remembered only for wins and losses. And while he is proud of making it to four state championship games, he certainly does not want to be remembered as the guy who lost four state championship games. Rather, Powers hopes his impact reaches beyond the white lines of the gridiron.
"I hope to be remembered as a man that motivated kids to want to do their best, and as a man who developed character in kids, so that they would be successful after their football days were over."
He says some of his proudest moments are not on the field, but when he sees a former player who is succeeding in life. "It always makes me proud when I see one of those guys, who has a good job, and family, and has grown up to be a good person. That's what coaching should be about. Helping to build young men into productive members of society."
His love for his players is obvious. He has regular reunions with past teams. On Monday, he attended the funeral for the mother of a former player. He has also been a player safety advocate, allowing his Model teams to take part implementing helmet technology that lowers the risk of concussions for football players.
Looking back on his career, he would offer some advice to a younger Gordon Bryant Powers. "Obviously, everyone wants to win more, but in my experience, there are always ups and downs. You've got to be ready for anything. It's important to have your priorities in order, and surround yourself with good people, and to listen to those people. Do what you think is right, and be yourself. Don't try to be someone else, or some other coach." That means a lot coming from a man who was named after the legendary coach Paul "Bear" Bryant.
There's an old saying in football. Anybody who has ever attended a practice has heard a coach say it, most likely at the top of his lungs. "Play to the echo of the whistle."  With the impact that Powers has made on hundreds of young men over his career, his whistle will echo for a long time to come.