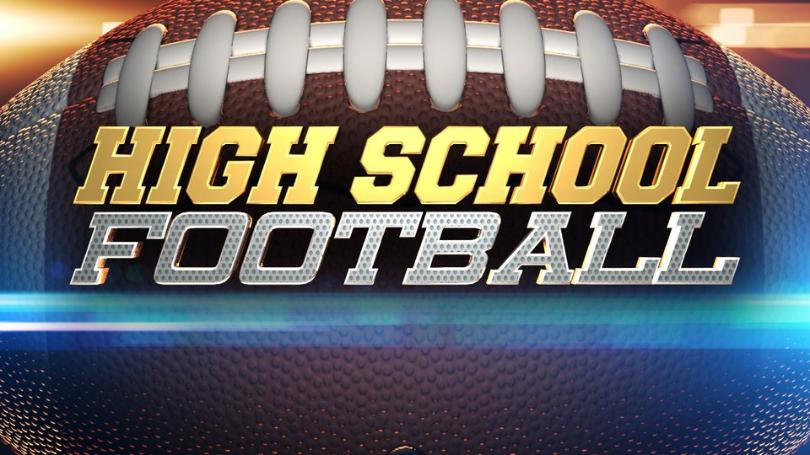 The 2018 high school football season kicks off next week with the first official games for the local teams.
But Friday night, Glynn County's three main high schools will warm up for their season openers with scrimmage games against other competition.
Two scrimmages will be played here as Frederica Academy hosts Bethesda on St. Simons Island while Brunswick will welcome Beach to Glynn County Stadium.
Frederica's scrimmage is set for a 7:30 p.m. start while Brunswick will kick off at 7 p.m this Friday.
Glynn Academy, meantime, will travel to Valdosta to take on the Wildcats in a matchup between teams that played in the first round of the Class 6A playoffs last season with the Red Terrors winning at home on their way to the state semifinals.
The teams tried to schedule a regular-season game, but couldn't make it work, so they settled on playing Friday night.
It's one of the most attractive contests on this week's scrimmage schedule in the state as Glynn has played in the state quarterfinals or beyond in each of the last five seasons while Valdosta won the 2016 state title in Class 6A.
Of course, no high school team in the country has won more games than the Wildcats who also own six national championships, 24 total state titles and also 46 region championships in their storied history.
Glynn coach Rocky Hidalgo said he mentioned none of that to his team prior to last November's first-round playoff game, so he sees no reason to do it prior to Friday night's matchup, either.
"That's stuff ya'll talk about," Hidalgo said, referring to the media.
"I haven't mentioned one word about Valdosta at practice other than telling the players we're leaving at 3 p.m. to go over there."
Hidalgo says they have spent their time in preseason camp concentrating on the Terrors, not another team especially the one they'll scrimmage even if it is Valdosta.
That's not to say the Terrors aren't taking the scrimmage seriously because they are. Hidalgo wants to see his players react to live-game situation and knows Valdosta will give the Terrors all the competition they need.
"We're not trying to win, just trying to get better," Hidalgo said. "This will be different than some of our scrimmages in the past, though. The last few years, we had quarterbacks and players who had played a lot, so the scrimmage wasn't as big a deal as Friday night.
"We're gonna play live football for four quarters, but we've got things we want to work on and accomplish. This is a chance to look at what we're doing – good and bad, and fix the problems we have."
That's pretty much the purpose for these scrimmages that give the teams a chance to take on another opponent in a full-contact contest for the first time since their spring games.
Brunswick suffered through a mistake-filled spring game at Ware County back in May, and Pirates' head coach Sean Pender is anxious to see his team which lost 31 seniors from the 2017 playoff squad go against the Bulldogs tonight.
"We'll get a good gauge of where we are," Pender said. "Execute, execute, execute. That's what we need.
"Offensively, I want to see if we can move the chains, methodically move the football, finish drives. Defensively, I want to see us be physical, wrap up on tackles and see fundamental improvement."
Brunswick is expected to start the season playing two quarterbacks. However, junior Anthony Mountain tweaked a knee this week in practice which left his status for the scrimmage uncertain. Sophomore KJ Lee will be ready to play, however.
The Pirates also will reshuffle their offensive line as senior center AJ Kirkland will miss the scrimmage with a sprained ankle.
Pender said the plan is to play live football other than kickoffs and punts.
At Frederica, the Knights will look to sharpen up on both sides of the ball after looking pretty good last week in practice scrimmages against Robert Toombs and Memorial when they were allowed to practice in full-pads for the first time all summer.
"Offensively, I want us to work on our vertical passing game," said FA coach Brandon Derrick. "We need to stretch the field and also make people defend the field 53 yards.
"Defensively, we need to pursue better, take better angles and get to the football with an attitude."
The Knights plan to play their front-line guys in the first two quarters before getting their younger players snaps in the second half.
"We want to get everyone experience," Derrick said. "We want to look at the younger kids, see who can come in and give us three and four snaps at a time and give our guys a little break."
Derricks said the scrimmage will feature live football but not on special teams.