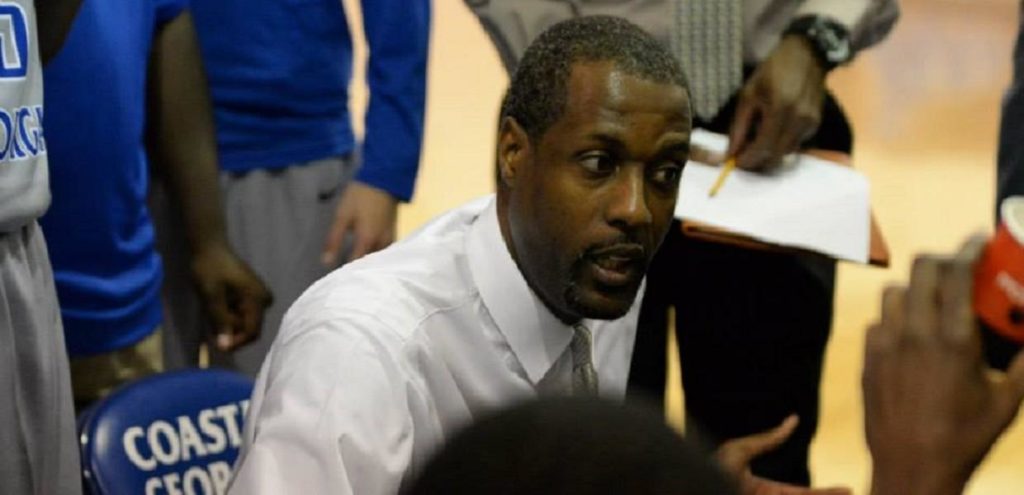 The College of Coastal Georgia men's and women's basketball teams are set to take on Brewton-Parker Thursday at Howard Coffin Gym.

The game against the Barons will be the season opener for the Coastal Georgia men, but the Coastal women will be playing their third game after going 0-2 in a pair of games on a road trip to Tennessee last weekend.
The home doubleheader opens at 5:30 p.m. with the women's game. The men's game is slated to start at 7:30 p.m.
You can watch a free live stream of the men's game by clicking here.  
The Coastal women have an experienced squad with nine players returning from last year's team that finished 18-11 overall and was third in The Sun Conference in its inaugural season in the league.
The Mariners were picked to finish third again this season in the preseason poll by the league coaches, ranking only behind defending conference champion and nationally-ranked Southeastern and St. Thomas University.
Coastal Georgia coach Roger Hodge, now in his third season with the team, said the goal for the Mariners is to challenge those teams and any others for league supremacy this year.
"Absolutely, we would like to win 20 games, win the conference and make the (NAIA) national tournament," said the veteran coach who spent several seasons at old Armstrong State in Savannah during his coaching career.
Two of the returning players for the Mariners are leading scorers Brianna Gipson and Solrun Gisladottir. Gipson, a 5-foot-10 senior forward from Brunswick, led the Mariners with 15.4 points per game last year while also leading the team with 7.7 rebounds a game. She was a first-team all-conference selection a year ago.
Gisladottir, a 5-11 sophomore guard from Iceland, averaged 10.6 points per game last year while setting new school records for three-points shots made in a game and for a season.
Gipson isn't the only player from the local region on the team. Others include sophomore forward Danesha Murray who starred at Glynn Academy and sophomore guard Khaila McMorris from Camden County.
Other noteworthy returning players include team captain and junior guard Lynsey Washington, sophomore guard Romny Felts and sophomore guard Sydney Segroves.
Hodge said he is hoping that senior transfer Ayshia Baker, who played previously at NCAA Division I Stony Brook, can be an instant impact player for the Mariners on both ends of the floor. The 6-3 center blocked 19 shots as a sophomore.
"We're still trying to get up and down the floor," Hodge said. "We have kids that fit that style. Defensively, we're still trying to find ourselves, but we're mostly going to be a man-to-man team."
The Coastal Georgia men were picked seventh in the preseason poll by the Sun Conference coaches after finishing sixth last year and making the conference tournament. The Mariners weren't expected to do much in their first season in the Sun as they were tabbed to finish last in the standings prior to the season.
"We kind of shocked some people last year, and hopefully we can shock them again," said Coastal Georgia coach Jesse Watkins who is entering his fifth season at the helm.
The Mariners, who were 16-13 overall last year, will try to move up in the league pecking order while having to replace their top two scorers from last year – seniors Haylen Washington and Brandon Martin who averaged 21.4 and 11.9 points, respectively.
"We don't have a ball-dominant person," Watkins said. "Last  year, we went to Haylen when we needed a bucket, but now we don't know who that will be. We have several options to look at, but right now we're gonna have several guys sharing the scoring."
The top returning scorer is 6-2 junior forward Jaylen Smallwood. The former Camden County standout averaged 9.5 points last year and is expected to easily average double figures this season.
The Mariners have several players who can handle the ball, but those expected to primary run the offense as the point guards are newcomer Austin Dukes, a junior who transferred from Georgia College and State, and two-year letterman Jonathan Canada, a junior who also played at Camden in high school.
The Mariners have good size in the paint with 6-8 sophomore center Lee Green who is expected to start in the opener along with 6-9 freshman forward Elijah Goodman and 6-9 junior center/forward Karim N'diaye.
Landon Sarazine, a 6-6 junior forward, is currently out with a foot injury but will be relied on heavily for post defense and rebounding when he returns.
Watkins is also high on 6-6 freshman forward Andre Sylvain who he thinks can provide the team with quality minutes in the low post.
"We have athletes who we think can get up and down the floor, so we're going to try and push the tempo," Watkins said.
"Defensively, we've got to play without fouling. We've got the size to hopefully to win the rebounding war and hopefully we can make a team feel uncomfortable in the half court."
The Mariners lost five of their 13 games by six or fewer points last year. Though they won their fair share of close games, Watkins said learning to close out games will be key to having a winning season.
"That's something we've got to teach and be able to do," he said.
Following Thursday's opener against the Barons, the Mariners will also be back at home Saturday for a 7 p.m. game against Edward Waters out of Jacksonville.
"We're excited about opening the season. The guys are ready to compete against someone else," Watkins said.
For more info on both Coastal Georgia teams, visit www.coastalgeorgiasports.com.