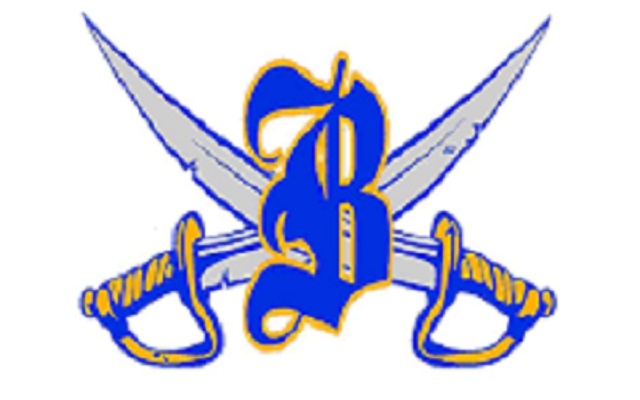 The Brunswick High football team essentially started over last season under new coach Sean Pender, and the start was a pretty good one.
A senior-laden team finished 7-3 and made the playoffs after missing out on the postseason the previous two years before losing tough to perennial power Northside at home in the first round.
But now, as the Pirates gear up for their second season under Pender, they are practically starting over again after losing 31 seniors from last year's team to graduation.
What's left is a young team overall, but one with the potential to be a playoff contender by midseason and one that has promise for future seasons as personnel development continues.
"Our coaches are busting their butts. All of them are working hard, working overtime," Pender said. "Our kids are working hard also and have had a great attitude.
"The biggest thing is still our consistency. We're just inconsistent right now."
The Pirates are once again set to open the season next Friday at Coffee which played for the Class 6A state title last season. Brunswick will also travel into Florida for their second game at Bartram Trail, which played for the Class 7A state title last season in the Sunshine State.
It remains to be seen if those two teams will be too good for the inexperienced Pirates, but their coach says it's important that the coaches and players keep sight of the big picture regardless if the score results in a win or a loss in those opening two games.
"We've got to continue to grow, and we'll be OK," Pender said. "If we can get our offense to be consistent by region, we'll beat the teams with weaker defenses, and our defense is getting better every week. A lot of guys over there, all they need is game experience."
Last season, the Pirates scored points in bunches with a senior quarterback and a group of senior receivers in Pender's wide-open spread offense.
This year, though, the quarterback will be new, regardless of who that is, and the receivers are also mostly new to the varsity level.
With the quarterback position still unsettled, the Pirates will open the season playing two players in that spot – sophomore KJ Lee (5-8, 170) and junior Anthony Mountain (6-2, 205) who transferred to BHS from rival Glynn Academy prior to spring ball.
Pender said the offense's performance will ultimately decide who assumes the starter's role as the season goes on.
"KJ gives us more in the passing game, and Anthony gives us more in the run game," Pender said. "Whoever moves the football and finishes drives is gonna be the player getting the ball."
Brunswick's receiving corps includes junior Marlon Carmena (5-7, 160), sophomore Amarion Whitfield (5-10, 155) and junior Che Foy (5-9, 175), another transfer from Glynn.
The Pirates also could throw to senior tight end Jailyn Jones (6-2, 178).
"Our receivers are inconsistent. Right now, there are too many drops and poor route-running," Pender said. "They're trying and improving. It's just lack of experience."
Senior Jaylen Trimmings (5-11, 185) will step into the starting tailback spot and be the featured runner for the Pirates.
Up front, Brunswick will start three other seniors who are the unit's only returning starters and their experience makes the line the team's strength at the moment.
The unit includes University of Georgia commit Warren McClendon (6-5, 310), who will play both tackle positions, center AJ Kirkland (5-6, 205) and left guard Brett Hall (6-1, 240).
The front also includes junior left tackle-center Xavier Ramsey (6-2, 265), sophomore guard-tackle Caleb Cook (6-3, 255) and freshman guard Kanaya Charlton (6-5, 322) who also will see a good bit of playing time.
"We have to eliminate our turnovers," Pender said. "We turned it over an bunch in the spring, and even though we've worked on it, it's still happened too much in the summer. And we've got to finish drives."
Defensively, the Pirates were hit hard by graduation while also losing Xantavian Pierce, a standout linebacker and college prospect who was killed in March in an accidental shooting.
Only two full-time starters return from last season. Those players are senior strong safety-linebacker Stacy Young (6-0, 185) and junior defensive end Justin Akra (6-0, 200) who brings strength and speed to the defensive front.
Brunswick's overall strength on defense is the secondary.
The back end of the defense features junior cornerbacks Peter Sheffield (5-10, 165), Freddy Towns (6-0, 175), who also can play safety, and Demetrius Hardee (5-9, 160), another player who can also line up at safety, and also senior cornerback Billy Anderson (5-10, 170).
Moving into starting roles at linebacker will be sophomore AJ Wilson (6-2, 225), who started at strong safety last year as a freshman on the junior varsity team, junior Devin Lafayette (6-2, 180) and also junior Bruno Marshall (6-1, 240) who will miss the first three games while waiting to be eligible after transferring last school year.
Across the front, others who will play alongside Akra include senior tackles Jaylen Carter (6-3, 270) who didn't play last fall, and Keith Garrett (6-1, 260) who played some on the offensive line last year.
The other defensive end is slated to be sophomore Octavis Butler (6-2, 180).
"We've got a lot of growing up to do," Pender said. "We've got to do a better job stopping the run, and we've got to finish on defense, too. We have to get off the field on third down."
Junior Avery Yoak is slated to handle the Pirates' kicking chores while fellow junior Mitchell Richburg will do the punting.
"As we grow and develop, you'll see a more improved team," Pender said.