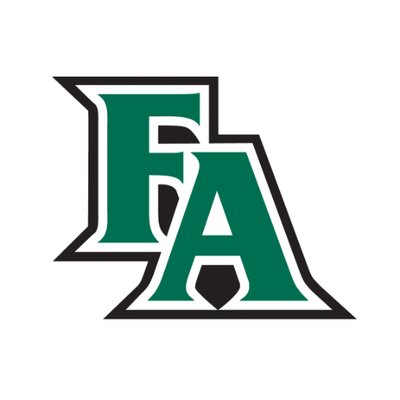 The Frederica Academy Knights haven't had a single game this season with no one listed as out for the night on the injury report.

That will remain the case this week, too, as the Knights get set to travel to Bellville for their first Region 2-AAA game against Pinewood Christian in the Georgia Independent School Association.
But coming out of a bye week, the Knights (3-2) are down to having only one player who for sure won't play Friday due to an injury. And that's sweet music to the ears of Frederica coach Brandon Derrick who says the season-long injury situation has actually made the Knights a better football team halfway through the season.
That, he says, has been a result of having to shuffle personnel among several different positions to fill spots that were left vacant by injured players.
Most everyone on the team's 38-man roster had already been required to know at least two positions – usually one on offense and one on defense – but now several players know the ins and outs of several positions on either side of the ball.
And oftentimes, Derrick says it doesn't really matter who's on the field. He's confident in any one of the several players who might line up in a given spot.
"It's enabled us to have more players who can play several positions and know what is going on," he said. "They've proven they can do it, and we can now rotate more players and hopefully have the chance to rest more people during games."
One player who may not rest on the sidelines a whole lot is senior athlete Jaylin Simpson who is finally back near 100 percent after having been sidelined since the season opener with a serious case of turf toe.
Simpson returned to the field two weeks ago and played briefly in the defensive backfield, but on Friday night, he will return to the quarterback position where he was the starter going into the season.
Derrick plans to give Simpson the majority of the snaps at quarterback Friday at Pinewood, but no one should be surprised if the FA coach still plays musical chairs with the QB spot and also plays Denver Anthony and JT Elliott at that position, while perhaps moving Simpson to another skill position in the formation.
"Denver's done an outstanding job. He's progressed in the offense," Derrick said of the guy who replaced Sheffield as the starting quarterback. "And JT has been doing a great job of orchestrating the offense, too.
"Having all three will just make people guess a little more about what we're going to do on offense."
Derrick said the Knights have also expanded their playbook for games, adding some plays into the mix during last week's bye. With the injuries, the Knights have played with more two-back sets on offense early in the season, and now they are prepared to keep doing that with some new plays at their disposal when they line up in that look.
"It's been fun for us. We've added some new wrinkles, some things to hopefully create more confusion for defenses," Derrick said.
The Knights did hold a limited number of practices last week, but took some time off from the daily grind to rest up and freshen up.
This week, though, the Knights have turned up the intensity on the practice field as they gear up for a run at a possible third straight region crown.
They plan to get their chase started on the right foot Friday against a young Pinewood team on the school's homecoming night.
"It's ours. Let's go take it," Derrick said about winning a region title. "We've talked about it, and our goal is to not just win games, but go dominate, fly to the ball, start pounding people, all those things."
The Knights started the season with back-to-back losses to Charlton County and Valwood, losing the first game against the Indians late in the affair on an interception return for a touchdown and dropping the second game to rival Valwood in overtime after thinking they could have won in regulation had it not been for a controversial ruling by the officials against the Frederica offense that kept them from possibly scoring a touchdown in the closing moments of regulation.
The Knights rebounded to win their next three games, twice scoring 60 points and then another 44 in their final game before last week's break.
The Knights defeated Pinewood 29-0 last year in a game that was also played on the Crusaders' home field.
Pinewood finished 2-7 last fall and lost all four of its region games. This season, the Crusaders are 2-4 after playing their non-region schedule and their wins came against Bethlehem Christian and Augusta Prep – two teams the Knights also defeated during their three-game win string.
"It's been fun seeing everyone back at practice," Derrick said. "Now, we've got to put it out there on the field and see if we can go execute."