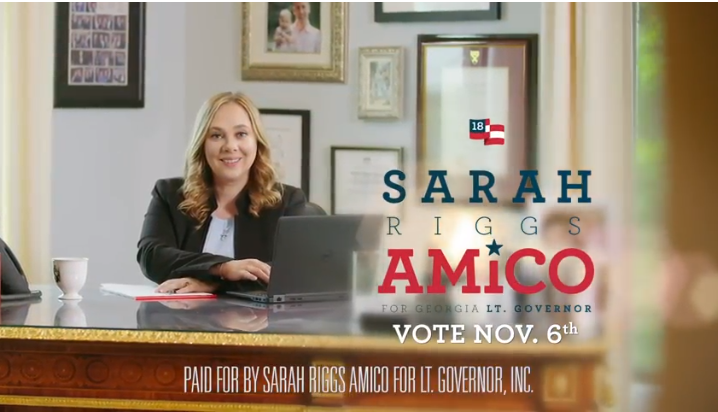 Candidate for Lieutenant Governor of Georgia Sarah Riggs Amico has released her first television commercial of the General Election cycle.
The Democratic candidate focuses on early childhood education, maternal mortality, and healthcare affordability while pledging that Georgia "needs to do better."
In a press release accompanying the ad released Tuesday, the campaign said:
Businesswoman Sarah Riggs Amico, Democratic candidate for Lieutenant Governor of Georgia, is working toward bettering Georgia's healthcare, education and allocation of tax payer dollars. Sarah is the Executive Chairperson of Jack Cooper Holdings Corp., North America's largest car haul company and a certified Women-Owned Business Enterprise that employs thousands of people across the United States. 
You can watch the ad below.
https://www.youtube.com/watch?v=yVhaG291iGo