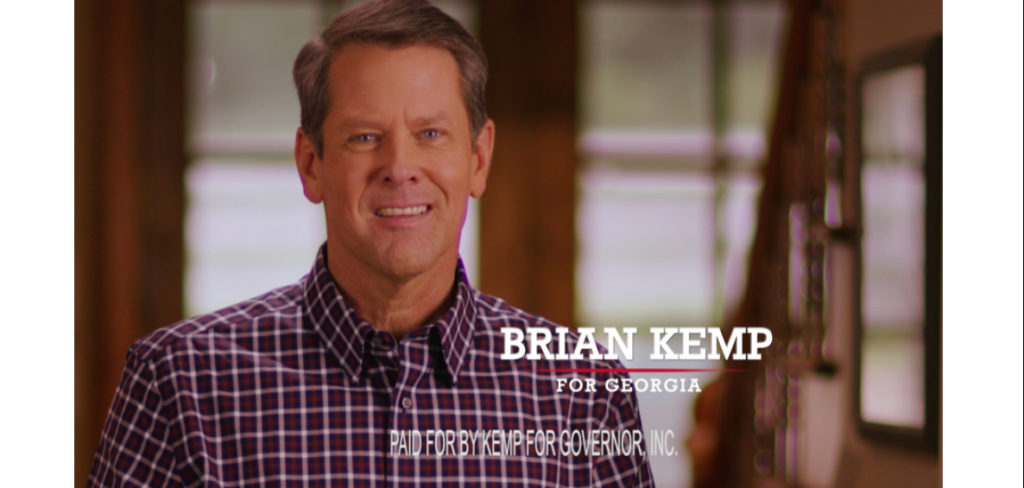 Republican gubernatorial candidate Brian Kemp has released his first television advertisement of the general election – an ad the campaign titled "Ahead."

The commercial touches on education, job creation, local control, and what Kemp refers to as "legal behavior."
The Kemp campaign said in a press release Friday that the ad "highlights Kemp's bold vision for our state's future and his commitment to continued job growth and early learning initiatives. Kemp's plan to put hardworking Georgians first will ensure a stronger, safer, and more prosperous future for everyone."
You can watch the ad below:
Read the full script here:
"I'm Brian Kemp and I believe in Georgia. I believe our future is about growing jobs – not government. Investing in early, locally controlled education – not one size fits all.
"I believe in helping our most vulnerable but requiring work from those who can. And as always, rewarding legal – not illegal – behavior.
"I'm Brian Kemp. I believe Georgia's best days are ahead and I'd be honored to have your vote."
A commercial targeting Democrat Stacey Abrams was released earlier this month, but was paid for by the Republican Governor's Association.