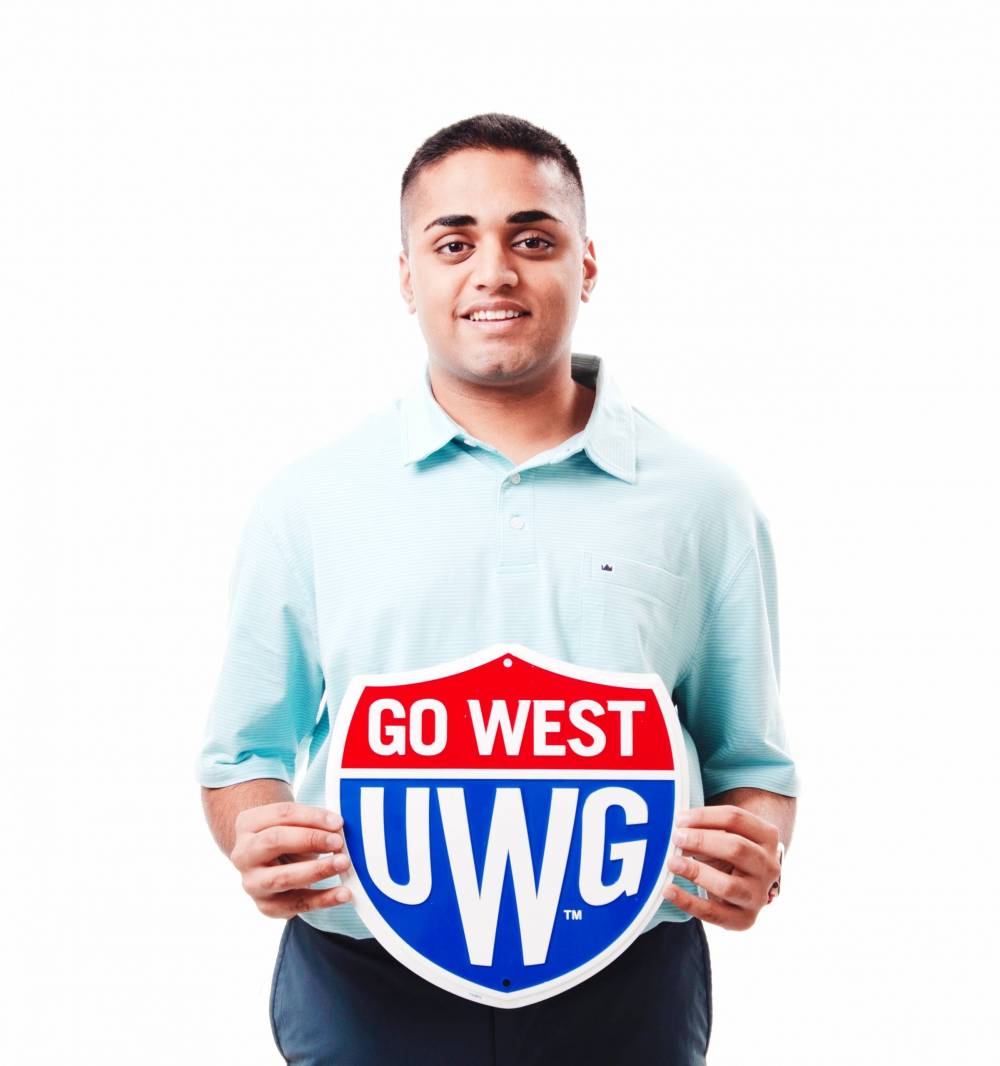 Bhavin Patel, a University of West Georgia political science major, has been named president of the College Democrats of Georgia (CDG). Patel, a freshman from Macon, Georgia, is also pursuing a minor in business.
The CDG is a student organization that works to engage young people and students in Democratic politics. The student activists advocate for local, state and federal policies that assist students and young people.
The organization also provides many opportunities through resources, training and connections. The CDG helps to connect activists with Democratic candidates across the state.
Prior to being elected president, Patel served as the membership director for UWG's campus chapter of the College Democrats. He also attended the Georgia Democratic State Dinner, during which he met CDG Chairwoman Nikema Williams, Clarkston Mayor Ted Terry, and former Georgia Rep. Stacey Abrams.
In his new position, Patel will represent UWG at the state level.
"My team and I have already started strong and have great initiatives that we will put into place," he explained.
Patel's passion for government can be seen through his involvement in numerous UWG organizations and the community.
Serving as vice president of the UWG Student Government Association, Patel is also a member of the Student Civic Advocacy Committee, the College Democrats of West Georgia, Diabetes You Can Win Foundation Inc. and Fair Fight by Stacey Abrams.
Patel has also been working with Betty Cason, mayor of Carrollton, to form a youth council in the local community.
"Throughout Carrollton, young people are beginning to be seen as great resources in solving community problems," he continued. "This has sparked a lot of interest and investment in the youth. One of the most proven ways to do this is through the creation of youth councils who work with elected officials, community leaders and relevant staff to solve critical issues that are specific and relevant to the community."
Dr. Kathie Barrett, assistant professor in the department of political science and faculty adviser for the College Democrats of West Georgia, spoke on behalf of Patel's work ethic.
"This young man has impressed everyone he's come into contact with," Barrett said. "He is representing UWG at a state level, giving him excellent exposure to state and national politics. He is also a student research assistant and serves as one of two freshmen who have taken on student research."
Patel, who plans to pursue a career in government, detailed the nature of the student research work he has conducted so far.
"I have been researching the Environmental Protection Agency," he explained. "Specifically, what they do for Puerto Rico – what injustices the people face and how their budget is being allocated."
Patel explained he chose UWG for its welcoming atmosphere and class sizes.
"I chose to Go West because of the small class sizes and the close connection between the professor and student," he concluded. "The campus is inclusive to everyone, and it just feels welcoming."