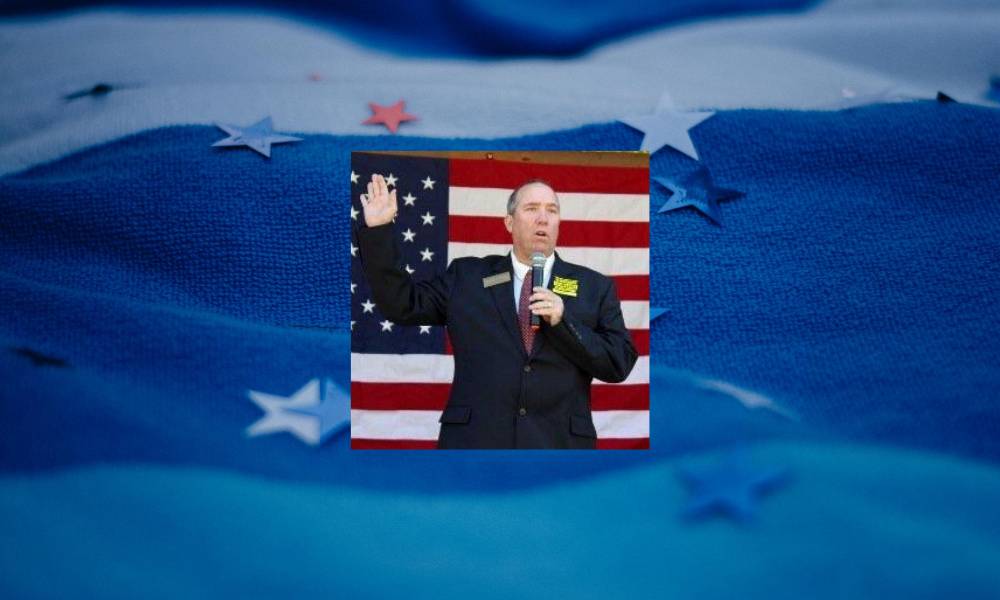 Libertarian and Constitution U.S. Senate candidate Brian Slowinski has been certified as a pro life candidate by the Georgia Life Alliance.
Slowinski is one of three candidates to be certified pro-life in the November General Election for U.S. Senate, joining Senator Kelly Loeffler and Kandiss Taylor. The Georgia Life Alliance Committee is the largest pro-life advocacy group in Georgia and routinely makes endorsements in contested elections. According to the website, the organization "advocates for the vulnerable, the abandoned, and the defenseless: the baby still in her mother's womb, the orphaned child desperate for a safe and loving home, and the woman who finds herself in a desperate situation." A record number of candidates statewide have been Certified Pro-Life by GLA this election cycle.
In a press release about the endorsement, Slowinski said,"I appreciate the Pro-Life Certification by Georgia Life Alliance and will support the culture of life/freedom it promotes." Slowinski believes abortion should be illegal and that exceptions should only be made to save the life of the mother.
Slowinski's full candidate questionnaire
answers on his pro-life positions are available on the
GLA website,
along with the
other two candidate questionnaires
.
Slowinski also mentioned the race generally, saying, "People want a senator with Gravitas who can go beyond the red v. blue identity politics and work towards realistic solutions!  I provide the Specific Solutions to bring America together!  Don't be insane and continue voting to enslave your kids and grandkids!  We, Georgia and America, are better than this!"
Slowinski, the proclaimed 'Consensus/Unity candidate,' says he is the 'safe, solid, real choice to the lesser of two evils in the special election on November 3rd. He is one of 21 candidates set to square off for the seat currently held by Kelly Loeffler. He has organized a number of virtual debates between himself and the other candidates, all of which are
available on his website
.